Google announced a new feature to its Search Console. The updated interface will allow a site owner to access all Google Search Console messages, without leaving the reports section. This feature will improve the workflow and help you make better and faster decisions.
The number of new messages will appear above the bell icon on the top right-hand side of the screen as shown in the screenshot below. You can mark one or more messages as read to clear the clutter.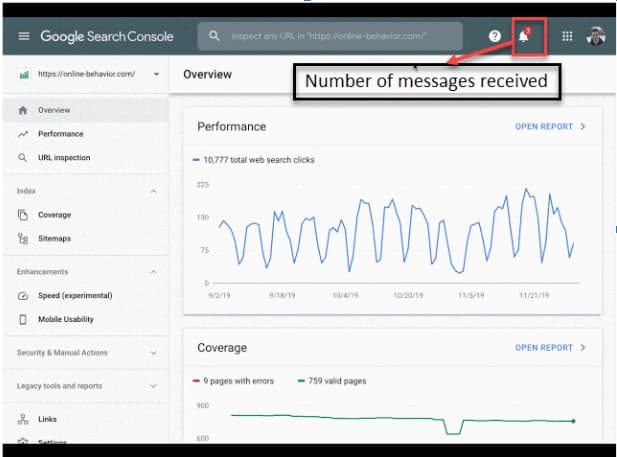 The Google Search Console has introduced new message types like Enhancement, Coverage, Performance, and others. You can easily find and check information about a specific issue.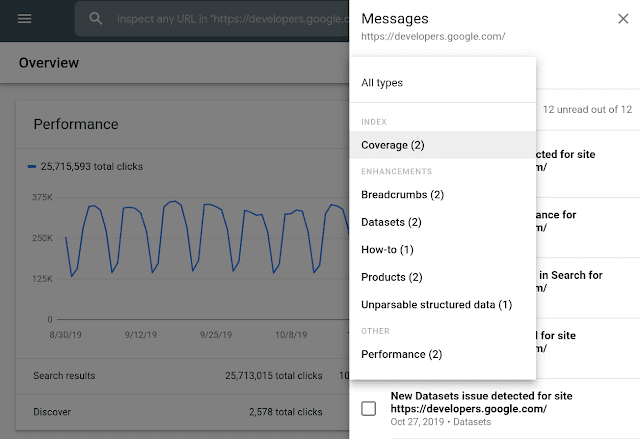 From now onwards, when the site owner receives access to view the stats of his new site on the Google Search Console, he can go through all the messages the site has received from May 23, 2019. The messages sent before this date can be viewed either in the personal inbox or legacy message list. You can also view these messages under the legacy tools and reports section in the sidebar of the old Search Console interface.
Was this Search Console news article helpful? Leave us a comment below.
Popular Searches
SEO Company in India | SEO Audit Services | Ecommerce SEO Services | Types of Digital Marketing | History of SEO | SEO Periodic Table | Is SEO Dead | Google Algorithm Updates | Change of Address Tool in Search Console | Where to Insert Structured Data |