Google is working on something really cool. They are integrating package tracking into search results. In this, the user will be shown the tracking details of their packages on Google SERPs which will help them avoid visiting the carrier's website. The user will have to enter the package tracking number on the Google search bar to get the details of their order. 
Here is what Google has to say about this new feature:
"People frequently come to Google Search looking to find information on the status of their packages. To make it easier to find, we have created a new package tracking feature that enables shipping companies to show people the status of their packages right on Search."
Below is an image of how it will look on Google search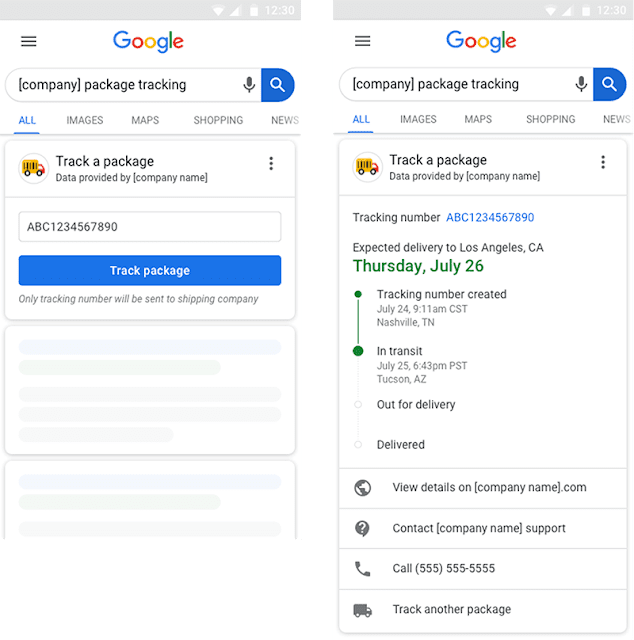 Although this feature makes it simple for users to keep tabs on their packages, it is up to the shipping company to opt in for Google to show their tracking data on the SERP. This program will be available in all countries, which would increase the chances for any shipping company in the world to sign up and participate.
It's going to be interesting to see how many shipping companies are interested and participate in this program. Watch our blog for more such news and updates.
Popular Searches
SEO Company in India | SEO Services | Pay Per Click Services | What is SEO | Advanced Technical SEO | Types of Digital Marketing | History of SEO | Google Algorithm Updates | Google Site Kit Plugin | SEO for Dark Mode Websites |