Lately, Google Search Console has been in the news all for the wrong reasons, right from disabled and broken features to temporarily not functioning features. However, Mueller has touched upon them in the recent Google search central live on the 18th of December 2020.
Some of the issues are
Disavow Tool on Domain Properties
The New Disavow tool, which was launched a month ago, has an issue when verified for a domain property. You can see below a screenshot of a message that "Domain properties are not supported at this time."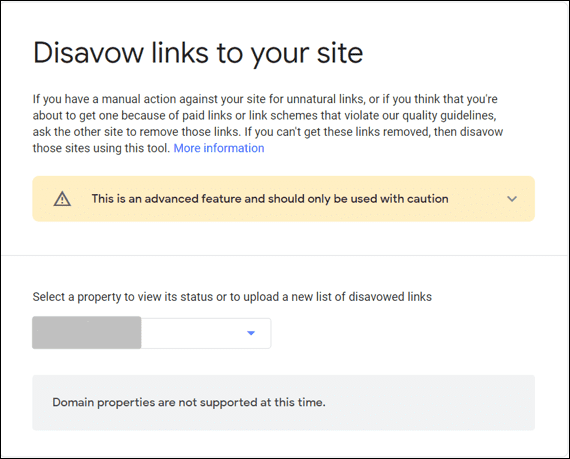 John Mueller has confirmed that the Google Search Console team is aware of the domain properties issue, and he believes fixing it will be on the team's priority. He also said that submitting disavows every day, including submitting several times in a day, does not have a substantial effect as one would expect.
Request indexing tool has been out of action for more than two months, but there are no clear signs when the feature is back for use.
Even John commented that we would have to wait and watch. Many people want the request indexing tool back, and the Search Console team is working on it to bring it back before the year ends; however, the chances of meeting the deadline are getting slimmer as the year nearing its end.
Here is the video where John discussed the topic
Issue Validation feature was temporarily disabled on the 16th of December 2020, and it is still showing issue validation is temporarily disabled.

Popular Searches
Best SEO Company in India  |  SEO Company Bangalore  |  SEO Company Delhi  |  SEO Company Mumbai  |  SEO Agency  |  SEO Consultants  |  Internet Marketing Services  |  SEO Services in India  |  Ecommerce SEO Company  |  Website Audit Services  |  Google  Penalty Recovery Services  |  Local SEO Company  |  PPC Company  |  ASO Services in India  |  Conversion Rate Optimization Services  |  Professional SEO Services India  |  Google Business Listings  |  What is Google Analytics  |  Top YouTube Searches  |  Canonical Tags