Google started testing trending icons and search results Google search suggestions on mobile. Some searchers did not really like that, and Google enabled the opt-out method. But Google now seems to have started to test the same thing on the desktop recently.
A Local SEO Philip Gamble has shared a screenshot of Google testing this on a web search on Google.com. on Twitter.
Here is the screenshot.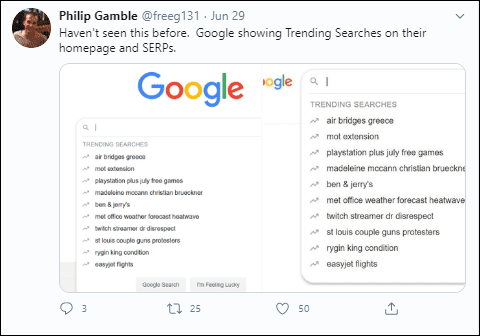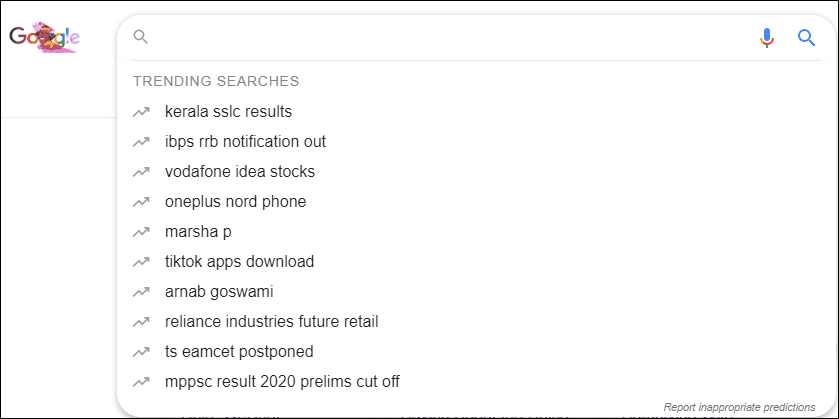 In 2016, Google introduced auto-complete features which show trending search results, as opposed to just the usual most common searches you type. After a week of announcement Google has introduced where searchers can Opt Out Of Trending Searches In the Google Search App
Popular Searches
SEO Company in India  |  SEO Consultants in India  |  SEO Company in Bangalore  |  Digital Marketing Services  |  SEO Services  |  Ecommerce SEO Services  |  SEO Audit Services  |  Local SEO Services  |  PPC Services  |  Conversion Rate Optimization Services  |  Website Navigation  |  Google Business Listing  |  Image Optimization  |  Importance of Digital Marketing  |  What is Cloaking  |  What is Google Search Console  |  What is YouTube SEO  |  Importance of Website  |  Google Knowledge Graph  |  Hreflang