In the previous month, Webmaster introduced a new way for sites to highlight COVID-19 announcements on Google search from health and government agency websites. The highlights include major updates like stay at home directives or school closures. 
Now, Webmaster is announcing support for SpecialAnnouncement in Google Search Console which includes news reports that help find issues with implementation, and monitor the performance of this reach result type.
The Webmaster also supports the markup on rich results test to review the existing URLs or debug the markup code prior to moving into production.
SpecialAnnouncements Enhancement Report
A new report is now available in Search Console for the sites' owners who have implemented SpecialAnnouncement structured data. These reports allow seeing errors, warnings, and valid pages for markup implemented on site. The issues can be fixed by validating them using the report.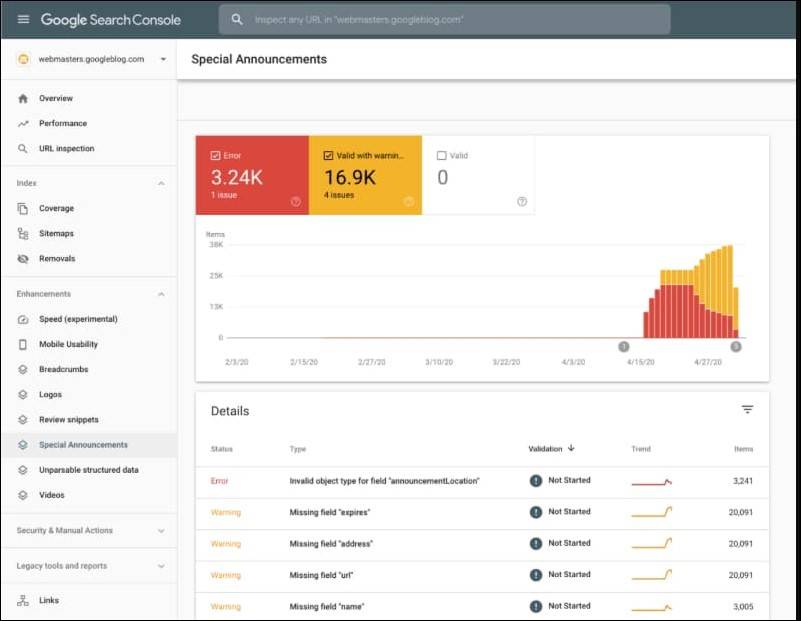 Appearance of SpecialAnnouncements in Performance Report
Now, the performance of SpecialAnnouncement schema Marked-up pages on Google search can be checked in the Performance Report of Search Console. This implies that impressions, clicks, CTR results of the SpecialAnnouncement pages can be checked.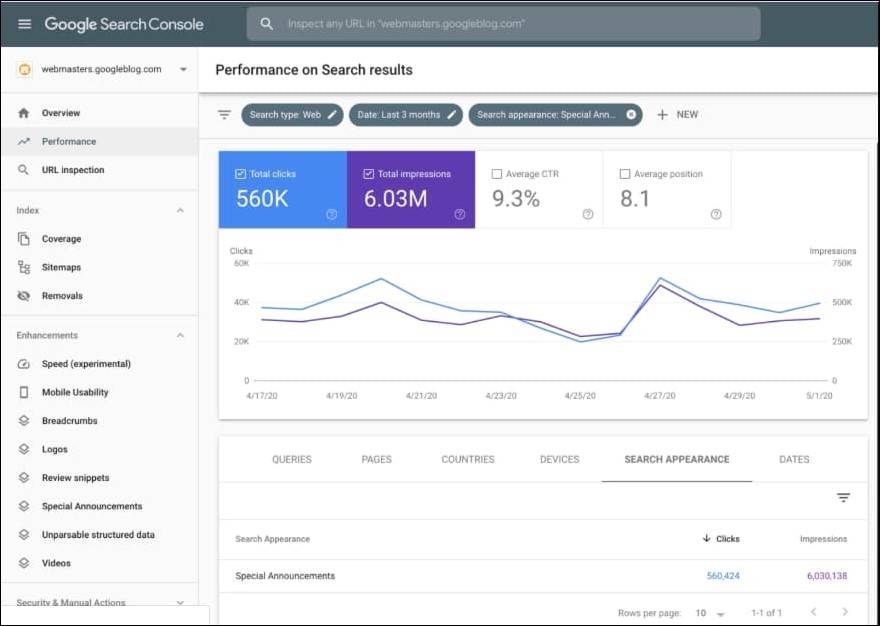 SpecialAnnouncements in Rich Results Test
One can test SpecialAnnouncement structured data using the Rich Result Test Tool once it is added to the pages. The Test exhibits the errors and suggestions for structured data.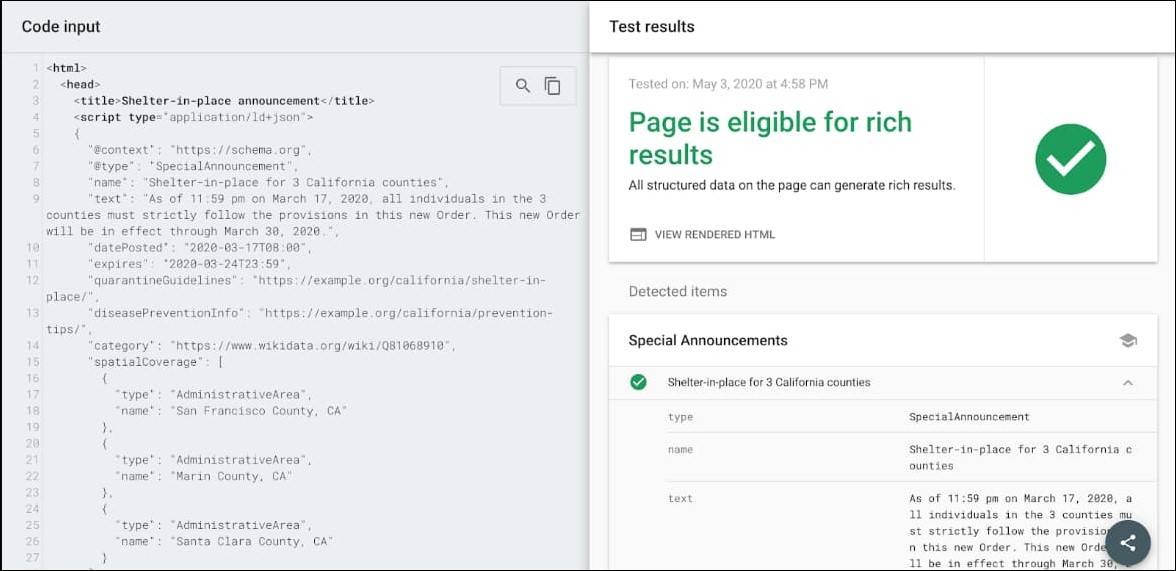 With the help of these new tools, understanding the performance of the marked-up SpecialAnnouncement pages on search, also the identification and fixing of issues shall become easier.
Popular Searches
SEO Company | SEO Consultants | Ecommerce SEO Services | Website Audit Services | SEO Penalty Recovery Services | Local SEO Company | What is SEO | On-page SEO Factors | Digital Marketing Guide | What is Technical SEO | Google Reverse Image Search | What is International SEO | Website Migration | SEO Strategies | Benefits of Local SEO | What is Local SEO | ASO Ranking Factors | What is Schema Markup | What is PWA | What is Off-page SEO