The lens camera search functionality of Pinterest is being enhanced with a new 'shop' tab in search results. Through the lens feature on the Pinterest app, users can click a picture of any specific item and get details for it.
Either by clicking a photo from the camera or uploading a photo from the camera roll will give users a set of results with similar items or lookalike. Users with an intent to purchase products can do this and find the exact product or a similar one to complete their purchase on Pinterest.
Let's Learn How to Use Pinterest Lens Camera to find Shoppable Pins

Open Pinterest on the Phone and tap the camera icon on the top right-hand side of the screen to launch the camera.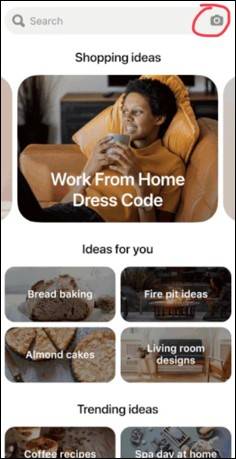 Upload a photo from your camera roll or click the picture of the item you want and upload it.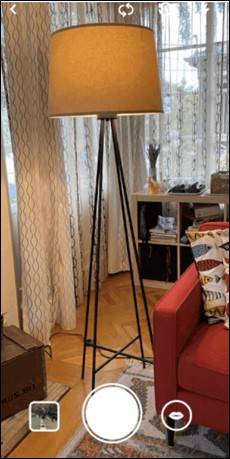 The Pinterest results will show you the 'shop' tab once you search for the photo.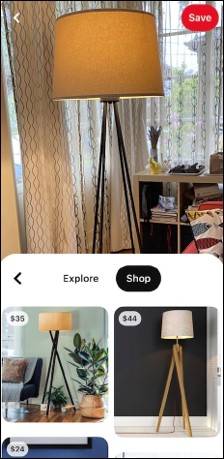 These links to shop link to the retailer's website where you can buy the products and checkout.
This is what Pinterest has to say about this feature
"Use Lens to shop in-stock products. You can also upload a screenshot you've snapped from another app or an older photo from your camera roll – such as artwork, a rug or pillows — and Lens will tell you what it is and where you can purchase it.

Lens can take images from offline or online and show you similar items for sale, from a range of retailers and price points. It's harder to browse the aisles of your favorite stores these days, but with Lens, you can browse the online catalogs of retailers to discover new products you'll love."
Read some insights of the Pinterest Data to learn more about the Pinterest Visual Search Stats. Watch out our News Blog for more such updates.
Popular Searches
SEO Company in India  |  SEO Company in Bangalore  |  SEO Company in Delhi  |  SEO Company in Mumbai  |  SEO Consultants in India  |  Digital Marketing Services  |  SEO Services  |  SEO Audit Services  |  Local SEO Services  |  PPC Services  |  ASO Services  |  Conversion Rate Optimization Services  |  Link Building Services in India  |  Content Marketing Services India  |  What is SEO  |  What is On Page SEO  |  What is Digital Marketing  |  What is Technical SEO  |  Google Ranking Factors  |  Google Algorithm Updates