Scheduling tweets on twitter was only possible through third-party tools until now. Recently, Twitter launched the 'Schedule Tweets' feature on their website, which will help users to schedule tweets in advance without the use of any other tool. This feature is available on the browser and will be available in the mobile application too. 
Here is the announcement
Not quite ready to send that Tweet? Now on https://t.co/fuPJa36kt0 you can save it as a draft or schedule it to send at a specific time –– all from the Tweet composer! pic.twitter.com/d89ESgVZal

— Twitter Support (@TwitterSupport) May 28, 2020
Below are the steps to schedule tweets on the twitter site
Once you compose a tweet, before hitting the tweet button, click on the icon which looks like a calendar highlighted in the screenshot below.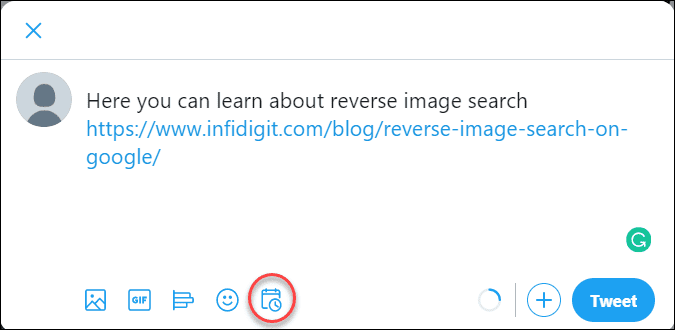 Post clicking the Calendar icon, you will see options to schedule tweets for upto 18 months in advance. You can select the Date, Time and Timezone from the available options. Below is the screenshot of how this feature looks.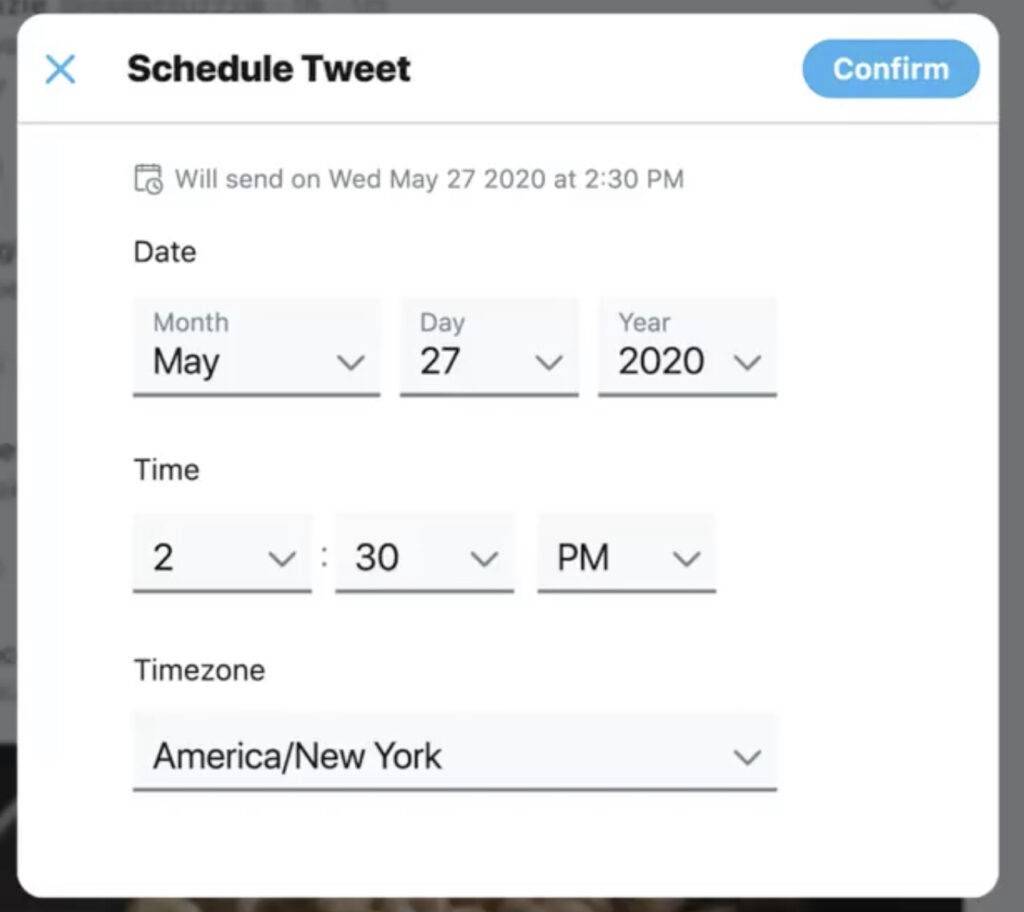 A list of all scheduled tweets is shown in this window which can be managed or adjusted whenever required. 
Twitter added saving drafts feature along with scheduling tweets on the site. This feature is available in the mobile application and now added to the web version of the site after the recent update. 
Here is how you can do it
Click the "X" button on the top left of the compose tweet box. You will get the option to save or permanently delete your composition. You may choose to save the composition if you wish to rework on it and get back to finish it anytime as per your preference. Below is how this will look.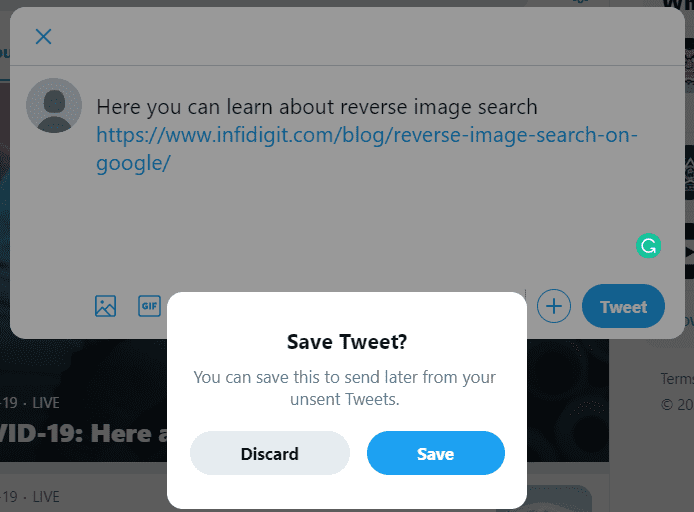 With the addition of these two features, it will help users to schedule their tweets all together at one particular time of the day. Also, users, who wish to assess the tweet they're sharing on their profile, save draft feature will be very helpful for them. 
Popular Searches
SEO Company in India  |  SEO Company in Bangalore  |  SEO Company in Delhi  |  SEO Company in Mumbai  |  SEO Consultants in India  |  Digital Marketing Services  |  SEO Services  |  SEO Audit Services  |  Local SEO Services  |  PPC Services  |  ASO Services  |  Conversion Rate Optimization Services  |  Link Building Services in India  |  Content Marketing Services India  |  What is SEO  |  What is On Page SEO  |  What is Digital Marketing  |  What is Technical SEO  |  Google Ranking Factors  |  Google Algorithm Updates