The URL parameters section on the Google Search Console helps you configure/dynamically set URLs within web pages and have them displayed in search results.
John Muller from Google confirmed that there is currently an issue with the URL parameters section in the search console as it is displaying a value that is less than the actual number or in some cases, a zero. He also mentioned that they are aware of the data bug present in the legacy URL parameter section and are working to fix the issue.
The Issue
Ryan Mew from Merkle Inc.was the first to realize that the data shown in the URL parameter tool was not accurate.
According to Ryan's analysis, there are now zero parameters in the list where earlier, there were 100+ parameters for big websites. The screenshot below shows an example of the same: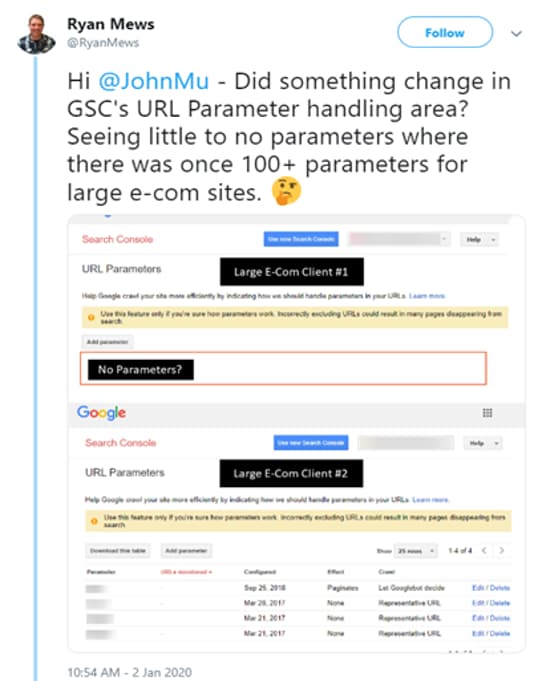 Jeff Flowers and Glenn Gabe from G-squared Interactive also noticed the same issue, stating that the number of monitored URLs is now completely null.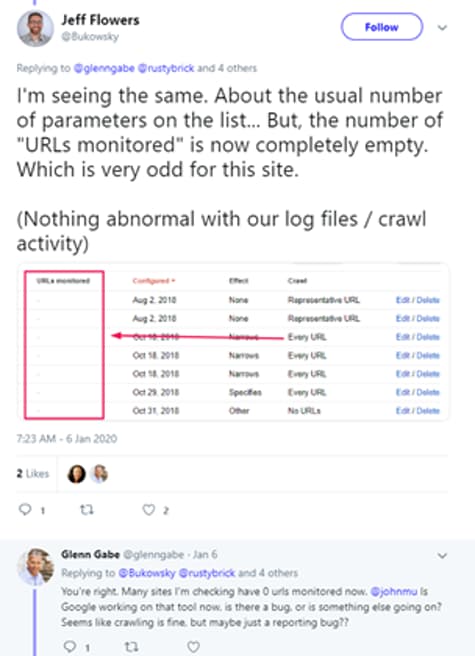 Google's John Mueller answered by saying, 'Do not panic!' This parameter tool issue is a data issue and not an indexing or ranking issue. He said there is some weirdness with the data shown, and the team is working on it.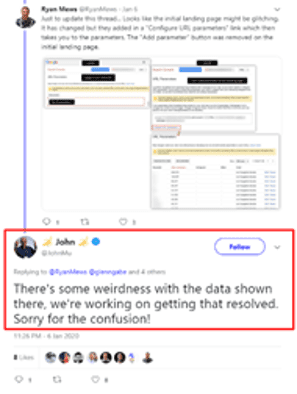 SEO experts are experiencing lots of changes in their site due to this issue in the URL Parameter Tool. Google requested to avoid looking at the report for now and not make any manual changes in the tool. As this tool is very impactful, any changes due to incorrect data can lead to serious crawling, indexing, and ranking issues. So, for now, wait till Google confirms the fix for the data issue in the URL parameter tool. 
Hit the 'subscribe' button for more such digital marketing news updates.