Before Google's Panda, Penguin, and other algorithm updates arrived on the scene, Search Engine Optimization (SEO) was far from sophisticated. Most SEO strategies are geared towards grabbing higher rankings on search engine result pages (SERPs). They are aimed at optimizing websites for search engine robots instead of for users. No doubt, these strategies helped in gaining greater visibility on SERPs through website optimization, but User Experience (UX) was a secondary goal. For some websites, it was not a goal at all.
With search engine algorithms constantly changing, SEO strategists have realized that apart from satisfying the criteria of the search engines, it is crucial to attract humans who could be potential customers, and provide them with an enhanced user experience. This is where Search Experience Optimization (SXO) comes into play. It combines the practices of SEO, Conversion Rate Optimization (CRO), and User Experience (UX) design to create websites that are optimized not only for search engines but for searchers too. 
In this article, we go in-depth into what is SXO, how you can include it in your digital marketing plan, and how you can measure its performance.  
Google—Where Search Experience Begins and Ends
Over 8.5 billion search requests are processed every day on Google. Not only this, the search giant makes up 85% market share of desktop searches and 96% of the mobile search market. The figures make it clear that Google is the leader in search, and you must take this data into account when carving out your digital marketing strategy. Google is where the search experience begins and ends. So, to optimize search experience, you must understand how Google measures results. Your SXO strategy should ideally focus on Google's customers and know their search intent. This will help you to ensure that they don't bounce off your website and go back to the search engine to continue searching for an answer. For this, you need to understand why searchers are landing on your page and what question they asked on Google in the first place. Once you understand the needs and preferences of users, it will become easier to cater to them.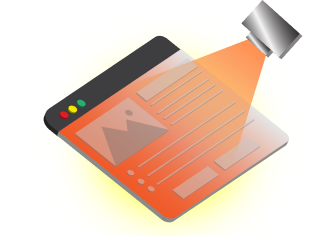 Looking for an extensive SEO Audit for your website?

Unleash your website's potential by harnessing Infidigit's 400+ SEO audit to achieve peak site health & dominance on Google organic search.

Looking for an extensive
SEO Audit for your website?

Unleash your website's potential by harnessing Infidigit's 400+ SEO audit to achieve peak site health & dominance on Google organic search.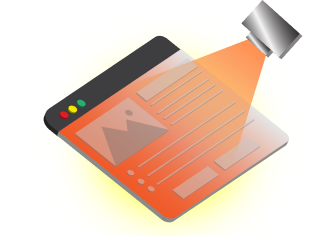 How SXO Can Help You Rank Higher in SERPs 
Having a website is great. But no matter how much you optimize your website for search engines, the efforts are futile if the users don't click through or convert. Therefore, deploying an SEO strategy is crucial to making your site visible to the relevant target audience and boost brand awareness. However, SEO may fall short when your focus is on increasing revenue, as it is not conversion-centric. You should go beyond keyword stuffing and other SEO tactics to ensure that users not only discover your website in relevant search queries but also enjoy scrolling through it and performing the specific steps that boost your conversion rates. This is where SXO helps. It is a highly impactful method of improving not only your ranking on SERPs but also converting site visitors into subscribers and customers. SXO ensures that your website is easy to use and works in a manner that users expect. Satisfied users bring high retention rates and revenue. 
Including SXO in the Digital Marketing Plan to Increase Sales
SEO and SXO go hand in hand. While SEO drives more users to your website, SXO offers them an unique experience so that the website retains traffic and the business sees a boost in sales. Now that you know what is SXO, here's how you can include it in your digital marketing plan:
Personas
The first thing to do is to identify your audience. Consider who exactly your target audience is and how they behave on the Web. Think of the ways in which your prospects might be searching for you, the kind of queries they may have, and how you can offer them the best solutions to their problems. Once you identify your demographic, ensure that every page of your website meets their needs and addresses various stages of the buying process. From the home page and product pages to the pages that facilitate purchase, create a picture of your audience and meet their expectations at every stage of the sales funnel. 
UX Design
Gone are the days when search engines evaluated pages on the basis of keywords alone. It is now crucial for websites to understand user intent and offer them a rich user experience. So, it is important to ensure that you have a well-structured website that is easy to understand. Users decide within seconds whether they want to stay on the website or leave. If your pages take too much time to load, you will lose visitors who may never return. How much time does your website take to load? Is it easily navigable on multiple devices? Make sure that your navigational structure is seamless and does not confuse users. Further, it is an absolute must to optimize all the links. Moreover, if your website structure is complex, include internal links to ensure smooth navigation across the site. 
Conversion Rate Optimization (CRO)
Driving more users to your website is not enough. You need to convert them into customers once they land on your site. In addition, you need to see whether your site visitors are taking some relevant action or not. This is where the CRO strategy comes in. CRO is all about making users take the action you want them to take, such as buying your product, signing up for your  newsletter, filling out a form, and so on. It is one of the essential aspects of SXO, as it directly affects your conversion rates and business growth. So, once you have decided upon your UX design, you need to begin optimizing the conversion rates of your website by understanding your site visitors. Keep track of how they navigate your site, interact with your content and take a particular action. Be sure to check different elements such as site structure, navigation, product description and placement, and call-to-action (CTA) buttons. Some of the tools that can help you with this include Google Optimize, Microsoft Clarity, and Hotjar. 
Search Engine Optimization (SEO)
Once you have finalized the persona of your customers and also found the ways in which to motivate them to stay on your website and take relevant action, you now need to focus on SEO. You now need to research keywords that are trending and place them strategically in your content to make your website more visible to user queries. Besides regular keywords, you must include Latent Semantic Indexing (LSI) keywords that enables Google to understand your website better and rank it higher in search results. Also, make sure you understand the user intent behind every search and optimize your content to satisfy their needs efficiently.  Choosing a phrase with the wrong user intent will increase the bounce rate and hamper your conversion rates. Finally, include internal links and reference pages within your website and content and optimize all the technical aspects to offer a seamless user journey. 
Content
Content can make or break your SXO efforts. While well-structured and informative content can win the hearts of users and engage them at a deeper level, poor content can increase the bounce rate and push all your SXO efforts down the drain. So, once you have a strong keyword strategy in place, begin creating blog posts or articles around those terms. Remember that your content is for the audience. So, keep the readability level appropriate so that it suits your prospects. Make sure that your language and tone of voice are according to user expectations so that they can easily understand what you are saying. You can publish a mix of long and short-form content pieces and also use images and infographics to break an article into logical parts. This will help readers to grasp your content easier and faster. Remember, publishing quality content regularly can help build a strong relationship with your audience over time. So being consistent is the key to long-term success. 
People Also Read – Negative SEO
How to Measure the Performance of Your SXO Efforts?
SXO requires constant tracking, monitoring, and management. It is, therefore, crucial to measure its performance to know what's working and what's not so that you can take the necessary steps at the right time.  Here's how you can evaluate the performance of your SXO efforts: 
Keep an Eye on Organic Traffic 
The first step is to measure your organic traffic by looking at your Google Analytics Reports.  If any keywords have high click-through rates but little or no conversions, it may be time to optimize them. Try understanding user intent by asking yourself a few essential questions: What are my users looking for? What key terms are they using? While there is no single answer to these questions, try using long-tail keywords to boost your content strategy. Also, make sure that you provide detailed answers to visitors. So, if short articles are all that you have been publishing until now, explore long-form blog posts. Make sure that you publish information targeted at your niche audience. The content should also contain useful information for users while aiming to rank for long tail and relevant search terms. 
Landing Pages
Landing pages eliminate distractions. They are usually created to grab the undivided attention of the user and guide them wherever you want to take them, such as your lead forms. Hence, landing pages are designed to increase conversions and are one of the most crucial components to measure your SXO efforts. So, make sure that you iron out all their weak points to make them user-friendly. One of the ways to monitor this is by asking users to give reviews about their experiences through surveys once they have visited your landing pages. Heat mapping tools can also help you know which areas are getting more user attention. This will allow you to analyze which areas require optimization. 
Monitor whether your conversion rates are increasing over time
What is the most crucial metric to keep track of when establishing your business online? Conversions rates. So, once you evaluate your organic traffic and monitor the performance of your landing pages, it's time to look at whether your conversion rates are increasing or not. However, in the highly competitive business landscape, it can seem daunting to know what's working and what's not when it comes to conversions.  As the process may take several months to show results, you must be patient and keep optimizing your pages based on the analytics reports and user feedback. You can use a CRO scorecard to evaluate your site's performance by considering metrics like time spent by a user on the website or the bounce rate. 
Monitor which CTA users are clicking 
The next step in measuring the performance of your SXO efforts is to monitor which CTA is receiving the most clicks or views. You can use the fetched information for A/B testing in the future. Also, users clicking on the wrong CTA may impact your test outcomes. So, by tracking this, you will be able to discover which type is performing well. 
Conclusion
The evolution of SEO to SXO is aimed at aligning your marketing efforts with the needs of the customer and helps you focus on optimizing your website to offer answers to every user query. SXO recognizes the fact that it is not the search engine robots that will buy your products but humans. Hence, by focusing more on the end user instead of search engines, the process of Search Experience Optimization helps provide a first-class experience when it comes to content, appearance, responsiveness, access, and more. And if done the right way, it can not only lead to an exponential increase in your web traffic but also bolster your conversion rates and revenue. So, if you want to master SXO, understand your target audience and their intent, offer them the information they need, and ensure they get what they are seeking in a coherent manner. 
Popular Searches:
Google Knowledge Panel | Google Keyword Planner | Google Sandbox | SEO Extensions For Chrome | Black Hat Techniques SEO | Quora Marketing | Content Creation Tool | How To Create Sitemap | Content Ideas | Outbound Links | Disavow Links | What Is SERP | Alt Text | Website SEO Audit | SEO Process | Google SERP | How To Reverse Image Search | Knowledge Panel | Submit Website To Google | What Is Customer Retention | Inbound Links | SEO Tools List | Sitemap SEO | Website Speed Optimization | Keyword Difficulty | What Is Display Advertising | How To Do Keyword Research | Featured Snippet | No Follow Link | Paid Search