Content writing and SEO content writing are the two most powerful ways of communication in today's digital world. However, they are not the same. One of the significant differences between the two forms of content writing is the use of keywords. 
Regular content writing includes zero keyword research and has nothing to do with rankings. On the other hand, SEO content writing involves robust keyword research and strategy to ensure higher rankings on search engine results and discoverability by the readers. 
What Is Content Writing?
Content writing has become an indispensable part of digital marketing. It helps businesses build strong relationships with their target customers, paving the way for enhanced customer loyalty. It involves the art of planning, creating, and publishing web content to share information about a product, service, or brand. 
Content writing can include writing articles and blog posts, emails, scripts for videos and podcasts, etc., that are created simply to engage readers. It does not include keyword research and other SEO practices to enhance the content's visibility on the internet. So, regular content writing may not ensure a content's higher rankings on SERPs (Search Engine Results Pages) and reachability to the target readers. 
What Is SEO Content Writing?
SEO (Search Engine Optimization) content writing involves a strategic plan of creating and optimizing content to rank it higher on search engines. It includes researching the relevant keywords to optimize the content that answers user queries. While regular content writing is focused on other goals and may not necessarily be on improving the rankings, SEO content writing has a few purposes-leveraging the code of search engines, ranking higher on search queries, and increasing the conversion rates of a business. Hence, SEO content writing is laid on the foundation of an SEO strategy with measurable goals, unlike normal content writing that isn't optimized to hit a certain target.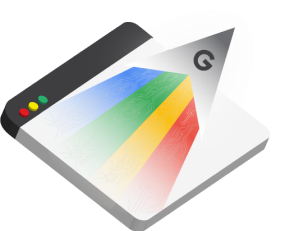 Elevate your web presence by Infidigit's SEO solutions.
Unlock higher rankings, quality traffic, and increased conversions through tailored award-winning SEO strategies.
Elevate your web presence by Infidigit's SEO solutions.
Unlock higher rankings, quality traffic, and increased conversions through tailored award-winning SEO strategies.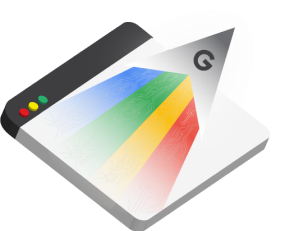 Importance of SEO content writing 
So, what are the benefits of SEO content writing for your business? According to data, 75% of users do not scroll past the first page of Google. These numbers suggest the importance of ranking on the first page of search engines to ensure that a wider audience finds you. No matter how incredible your content is, it is useless if it does not reach your target customers. This is where SEO content writing comes into the frame. 
It focuses on creating the right and engaging content and ensures its visibility among the ocean of websites on the web. SEO content writing allows you to embed search terms in your content that are used by people while searching for a related topic. As a result, search engines rank your content higher in user queries leading to more website visitors, likes and shares, and leads. 
Adeptness
The content writing industry is constantly evolving, just like the digital space. Content writers who are able to adapt and evolve with the changes while also staying true to their opinions can ensure long-term success in the industry. 
Be it the latest ranking algorithms of the search engines or the development of new technologies like artificial intelligence in SEO; it is essential for SEO content writers to stay tuned to the latest trends and developments in the industry while also striving to improve their knowledge and skills. 
Furthermore, SEO content writers must strive to understand the changes in the needs and preferences of their clients in order to create content that is valuable to them. 
Thus, the content writing industry is full of opportunities for those who are willing to adapt to the ever-changing demands of their target audience. By keeping themselves updated on every new trend in the industry, SEO content writers can bring new growth opportunities to their careers and ensure their work remains valuable for their clients and readers. 
People also read –  seo optimization techniques for different types of web hosting
How to choose between an SEO content writer and a normal content writer? 
So, if you have decided to incorporate content writing into your digital marketing strategy, you might want to know how an SEO content writer and a normal content writer differ and how you can choose between the two. 
SEO content writers write with the aim of ranking the content higher on search queries and driving more traffic to a website. Before writing any piece of content, SEO content writers have to research the keywords and phrases used by searchers and ensure keyword optimization for better visibility on search engine results. They are required to follow the rules and guidelines of search engines while optimizing the content for the best results. Apart from achieving higher rankings, SEO content writers also focus on increasing conversion rates and reducing the bounce rate of a business. 
However, normal content writers do not have such responsibilities. They are not required to adhere to the complex structure of search engines to ensure higher rankings. They simply ensure the content is professional and free of errors, and is original as well as informative. 
Hence, when choosing a content writer, you must ensure the writer understands the importance of good quality content and search engine optimization skills to attract and retain a well-defined audience. The writer should make sure that the content is unique, easy to read, and concise and must include the natural use of keywords that gets you more traffic and leads. 
Should you seek out an SEO content writer in particular? 
An SEO content writer does whatever a regular content writer does. However, one of the crucial differences between the two is content optimization for better search engine rankings. So why not hire an SEO content writer to help you publish high-quality content while also ensuring it is more visible on the internet? 
Here are a few things a good SEO content writer does to improve your search engine rankings:
Embeds trending keywords in your content that are derived from your business niche 

Focuses on at least one or two primary keywords at a time 

Includes longtail and LSI (Latent Semantic Indexing) keywords strategically in your content language 

Uses keywords in the content naturally so they do not seem forced 

Incorporates keywords at the beginning of the webpage's title as well as the blog post 

Ensures strategic placement of primary and longtail keywords in your headline tags 

Links other web pages or blogs using keywords as hyperlinked text 

Stays vigilant about any changes in search engine algorithms 
Apart from taking care of search engine rankings, a good SEO content writer focuses on creating the most engaging content that improves visibility and converts your site visitors into genuine leads and customers. 
Conclusion
Now that you know what is content writing and the benefits of content writing, incorporating it into your marketing campaign can help you build a long-lasting relationship with your prospects and bring you quality leads. However, publishing good quality content for the readers is not enough. With millions of web pages published daily, you must ensure that your content reaches the target audience. Hence, content that is optimized for search engines, as well as the readers, is what will help you stay competitive in the ever-evolving digital world.  
Popular Searches 
Content Gap Analysis | Mixed Content | Crawl Budget | Keyword Difficulty Tool | Best SEO India | Domain Authority in SEO | What is a PBN | Most Popular Searches on Google | SEO And Digital Marketing | How to do SEO For Website Step by Step | SEO Audit Checklist | Website Audit Report | Podcast SEO | SEO Off Page Activities List | On Page Optimization Techniques | SEO vs PPC | Private Blog Networks | SEO Concept | SEO Difficulty | How Does Google Adwords Work | What is Reverse Image Search | Best SEO Blogs | Is SEO Dead | Rankbrain Algorithm | Off Page SEO Activities List | LSI in SEO | Digital Marketing Categories | Quora Marketing Strategy | Bert Algorithm Update | Google Penalty Recovery Services