So, your website development is now complete. You have some really valuable content on it and are now ready to share it with the world. You have published your new website and are now ready for your target audience to organically visit your website. But, is it this easy? Is it important to submit URL to search engines to make your site accessible? The short answer is yes. Let's delve deeper into why it is important and how you can do that.
How and Why to Submit Your Website to Google?
Google's primary approach to finding new websites is to crawl through billions of pages, discover new links with valuable content and index them. Manual URL submissions are not that important to Google. However, if you submit your URL to Google, you will definitely have an edge over others as search engine can index your website easily.
Here are two ways in which you can submit your website to Google:
In the Fetch as Google tool in Google Search Console (GSC), paste the URL of the website that you want Google to crawl and index. If the URL doesn't show up when you paste it into the tool, hit the "Request Indexing" button to prod Google to crawl and index your page.
To ensure that your website is listed on Google as soon as possible, submit your website's updated sitemap on GSC. Just log in to GSC, and then click the "Submit a Sitemap" button to upload your sitemap.
How to Submit URLs with a Sitemap? 
Log in to Google Search Console 
Whether you are launching a brand new site or updating an existing site, the site owners will have to register on GSC to submit the website to Google. This is the first step in submitting URLs with a sitemap to Google .
It is imperative to ensure that you find the exact domain that you are submitting the sitemap for. Be mindful of the little details. There is a difference between http:// and https:// and abc.com and www.abc.com.
Now that you have locked in the domain name, it is time to decide which pages you want Google to crawl and index on your website.
To do this, find your sitemap on Google Search Console by adding "/sitemap" to the end of your domain name. Viewing your sitemap will give you an idea about which pages Google is indexing and crawling. This can help you update your sitemap to include more pages within your website and make them available for indexing by Google.
If you have any outdated or old sitemaps, you can remove or replace them with an updated version. This is especially important if you are adding new categories or product pages, which can contribute to your website's revenue model, to your website. 
To update a sitemap, you need to submit the URL of the new Web page/s. To submit an entirely new sitemap, you can click the "Submit a Sitemap" button on GSC.
How to Submit URLs to Google?
As mentioned previously, the site owner needs to log in to their GSC account in order to submit URLs to Google. 
It's imperative to find out whether Google has already indexed your Web pages. Hence, you need to inspect your URL in order to find if Google bots are crawling it. 
Google's URL Inspection Tool is meant for this. Just paste your URL in the tool, and it will show you if your Web page has already been crawled and detected by Google or not. If not, you can initiate a recrawl request so that the Web page is immediately crawled by Google and can show up in search results.
How Long Does Google Take to Index a Website or URL?
The first stage of getting a website or a URL indexed is to get it crawled. The attention that your website or URL gets from Google determines when the indexing actually starts. You can submit the website to Google in order to get this process fast-tracked. 
After your website is crawled, it usually takes anywhere between 4 days to 4 weeks for your website to be indexed by Google. Here are some of the factors that can make an impact on the speed of indexing:
The more pages you have on your website, the longer it will take to be indexed completely by Google. For instance, if you have 500 pages on your website, the estimated time would be 3-4 weeks. But if you have over 20,000 pages, it might take 4-12 months to complete the indexing.
Quality of the Content on Your Website
The usefulness, technical SEO, and keywords used, determine how fast your pages are indexed by Google.
How to Check if Your Website is Indexed?
There are many ways in which you can check if Google has indexed your website. The most prominent ways are
Index Coverage Report provided by GSC can give you a very quick and accurate overview of your website's indexing status. This report also highlights if any particular URL on your website has not been crawled or indexed.

This is the simplest way to determine if your URLs or website is indexed. If you are ranking on SERPs, then your website is indexed.

Search for Title or Page URL
If the search results for the title or URL, shows the URL of your website, then it has been indexed.
How to Fix Indexing Issues? 
If you suspect that your Web pages aren't being indexed, the most important step is to figure out the reason. To do this, you can use the URL Inspection Tool, which can help you check the coverage errors that might be happening on your Web pages. 
Just paste your URL in the tool and it will highlight the reason. Here are the most common issues that come up through this inspection:
Excluded by "noindex" Tag
A noindex meta tag blocks Google from indexing your Web page. Remove this tag from your page, and your page will be indexed.
Robots.txt values can block Google from crawling your Web page. Check robots.txt on your Web page for any elements that might block Google from crawling the Web page and remove them.

If you have redirected pages, Google won't index them. To get those pages indexed, remove the redirect from them.
Duplicate without user select canonical
If multiple pages in your website have duplicate content, Google will just choose one canonical page instead and ignore indexing the remaining. If you believe that a certain Web page should be indexed, then remove any duplicate content from it.
Read More :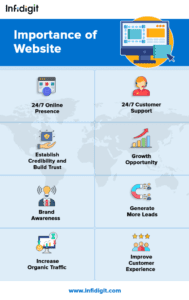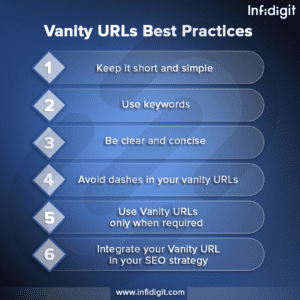 Popular Searches
URL Structure | External Links | What is Sitemap | What is Digital Marketing | Google Ranking Dropped | Sitelinks | Linkbait | Guide to Google Analytics Audience Report | Grey Hat SEO | History of Google | Digital Marketing Blogs | SEO Tools | Reverse Image Search on Google | Black Hat SEO | Googlebot | What is PPC | Blogger Outreach | Local SEO | Link Spam | SEO Chrome Extensions | History of SEO | ASO Ranking Factor | What is Youtube SEO | Organic Traffic in Google Analytics | Technical SEO | Types of Digital Marketing | What is SEO | Canonicalization | What is On Page Optimization | Off Page Activities | Link Building Service | What is Image Optimization | Boston Services | Dallas SEO Company | SEO Agency Houston