Search engines have definitely transformed the way we seek information. Never before in human history was information available at a mouse click. All you need to do is type in a query and press a button for unlimited information on  any subject. But search has evolved beyond text. A text-based query is not the only way to search pictures of objects that have piqued your curiosity. Voice search and visual search, too, are popular methods of searching online. The ever-evolving search technology also impacts how customers engage with businesses and make buying decisions. Here, in this article, we will discuss what visual search is and how websites can use it to their advantage through some best practices. 
What is Visual Search?
Visual search allows users to search for information using images instead of typing a text or keyword. This option is especially useful when people don't know how to describe what they are looking for using accurate words. Using screenshots, photographs, or Internet images and uploading them to search engines like Google Lens or Amazon StyleSnap, online shoppers can find the products they wish to buy. Visual search can also be used to find more information about any search query as well. But how does visual search work?
Visual search uses artificial intelligence and works by combining computer vision and machine learning. When users take a photograph of something they are looking for, the software identifies the image and offers similar search results. 
How Does Visual Search Differ from Image Search?
While visual search and image search both involve using images to conduct a search, they are not one and the same. The crucial difference between them lies in how users conduct searches. In an image search, people can use keywords or URLs while a visual search can be carried out only using images. 
Visual search platforms use media as primary input and identify objects through machine learning, image recognition, and computer vision technologies. On the other hand, image search is all about text-based queries and provides results based on text-based metadata related to the image, like the file or alt tags. 
Google Lens
Google Lens is an application that allows users to capture images to gain information about them. Whether you want to identify a specific plant, search for a specific handbag, learn about a location or translate a sign, you can find more information about it through a visual search Google. Google Lens was introduced in 2017 for Google Pixel smartphones but is now available as an app for Android devices. Used over 10 billion times a month, it is one of the most popular visual search platforms thanks to its advanced search capabilities. The Google Visual search Suite has functionality through Google Photos, Google App, and Google Assistant. 
Pinterest Lens
With over 600 million searches per month, Pinterest Lens is one of the most popular visual search platforms among users. It is easy to use and allows users on social media to search for products and ideas through images. However, unlike Google Lens or Bing Visual search, the results on Pinterest Lens are limited to the images on the platform. Introduced in 2017, Pinterest Lens has been a popular way of discovering fashion inspiration, home décor ideas, and recipes. One of the interesting features of Pinterest Lens is that it allows users to find, save, and "shop the look" for the products in the image. 
Amazon StyleSnap
Another popular visual search tool, Amazon StyleSnap, was introduced by Amazon Fashion in 2019. It allows users to click pictures of products they wish to buy and upload them to the Amazon app. Users can then browse through the search results, which consist of similar products. StyleSnap was initially designed for the fashion industry, but in 2020, it extended its services to users looking for furnishings. Amazon StyleSnap is also working with Instagram to provide an integrated shopping experience to users. 
Snapchat Camera Search
Snapchat Camera Search was released in 2018, allowing users to search for products on Amazon. Upon recognizing an object or a barcode, the app presents an Amazon card and provides the user with a link to the specific product or to other, similar products on Amazon. The Snapchat Scan feature uses image recognition and Augmented Reality (AR) technologies that transform Snapchat into a visual search platform allowing users to gain information about objects they are pointing their cameras at. 
Bing Visual Search
Bing Visual Search is available on the Bing search app and website. It allows users to search for images or drop them directly on the site and uses deep learning algorithms to identify images and offer results. First introduced in 2009 by Microsoft, Bing visual search competes with Google Lens and shares many similar features. Users can search for products or images that are similar to items they like, such as plants, animals, or even locations they want to identify. 
 People also read : Search Retargeting
How Websites Benefit from Visual Search 
Various studies demonstrate that visuals are more intriguing to users than other types of content. And as computer vision and machine learning becomes more capable of viewing and comprehending images, the development and use of visual search is becoming more popular. This provides a lucrative opportunity for retailers to build visual searches within their websites and applications, making it easier for people to discover their products and increase their conversion rates. Here's how websites can benefit from visual search: 
Gain the Attention of the Next Generation
The human mind processes visual images faster than textual data. This applies to the digital space too, where users prefer viewing the content instead of reading it. Visual search is more popular among the younger generation who discover brands on social media platforms. Not only this, most Gen-Z shoppers purchase products directly from such platforms. Thus, visual search is revolutionizing how shoppers search and buy products and thus offers great opportunities for brands to stay relevant and engage next-generation customers. 
Establish a Relationship with New Clients
Apart from Gen-Z, many of your prospects are going to discover your brand through visual searches. Visual discovery helps customers develop an emotional connection which leads to less price sensitivity. Also, it is quite helpful when users are not able to describe a product they are looking for. Hence, providing visual information makes a website more customer-friendly and establishes a relationship with them, which ultimately, leads to increased numbers of visitors with the potential to convert.  
Selling to Clients Who Have Already Made a Choice
Visual information plays a crucial role in the customer journey and influences how a purchase decision is made. Considering this, websites with highly optimized content can potentially attract more customers who have already made a purchase decision. This is especially true if they are searching on Amazon StyleSnap or on Pinterest Lens. Moreover, visual search is also helpful to retain existing customers by constantly diversifying and optimizing the content, offering a 3D shopping experience and more. 
Boosts Your Income
By engaging customers and allowing them to interact with products in a realistic way, visual search is one of the most effective ways to increase conversion rates and sales. Shopping through visual search has been proven to improve conversion rates by 64%. Investing in visual search can thus produce hefty returns in terms of increased revenues. Further, the visual search market is expected to reach a whopping $77 billion by 2025. Considering this, early adopters of visual search will have the edge over others.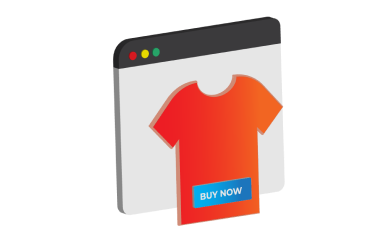 Want your eCommerce site to rank higher on Google SERP?

Optimize, rank, and flourish your online store's performance with our award-winning strategies.

Want your eCommerce site
to rank higher on Google SERP?

Optimize, rank, and flourish your online store's performance with our award-winning strategies.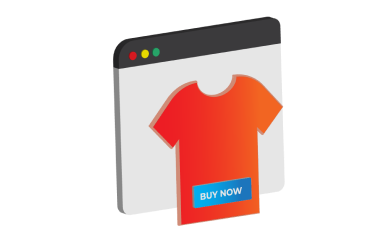 Top Techniques for Visual Search
Visual search is expected to be a revolutionary tool for retailers in times to come. But to gain greater visibility on visual search engines, retailers must ensure that their websites have optimized images. The following best practices can help you become a competitive player in visual search platforms: 
Implement Structured Data
Structured data makes it easier for search engines to understand the information and images provided. It can provide semantic meanings to the assets and enables search engines to recognize your website content or images for visual searches. Hence, it is crucial to ensure that the image licensing metadata is accessible and visible to Google and other search engines to help searchers filter the photos. Reading Google's general structured data guidelines can help. You should also know about the type of structured markup to add to the official schema.org image page.  
Insert Alternative Text
Alternative text is an image's short description that is visible when the image fails to display on the screen. It helps search engines understand the context of your images and also makes it easier for users to discover your content. When adding alternative text to your site, you must ensure that it is short and well-written and contains essential SEO-optimized keywords to decrease the chances of error when the Web page is scanned. 
Use Expressive Filenames
Search engines crawl not only a website copy but also the file names of the images. Hence when optimizing your images to attract a wider audience, you must ensure the use of descriptive filenames to provide as much information as possible. So, instead of leaving your file name unchanged from the default IMG_56124.jpg, make sure you rename it to describe the image to make it easier for search engines to understand your content. 
Have a Graphic Sitemap
Image sitemaps enhance the possibility of your website images being more visible to search engines, especially when they are loaded via JavaScript. Hence, having a graphic sitemap can help you organize your visuals in a structured way and allows search engines to catalog, crawl, and index your website images seamlessly.  
Use Correct File Formats and Optimize Image Size 
Another crucial factor in optimizing your site content for visual search is using the proper sizes of images and file formats. Using high-quality images with the right image formats or small file sizes ensures that your site loads faster, providing an enhanced user experience. A few websites that can help you compress your images the right way include CompressNow, Optimizilla, and Tiny PNG.
Apart from optimizing image size, it is also essential to use the right file types on your website. Google images can be considered a benchmark for many platforms. The file types that Google images support include:
Graphics Interchange Format (GIF)

Bitmap Image File (BMP)

Portable Network Graphics (PNG)

Scalable Vector Graphics (SVG)

Joint Photographic Experts Group (JPEG)

Web Picture (WebP)
Some Elements to Consider
The best practices discussed revolve around optimizing site images. However, ensuring visibility on visual search platforms requires optimization of other elements too. Some other things you must consider to show up in a visual search include:
Improve your website speed

Ensure your website is accessible

Optimize your site content

Ensure that the images used are original 

Improve the overall performance of your website 

Use high-resolution images 
Conclusion
Visual search is an incredible way to explore products by searching through images instead of typing a query. It is changing the entire way in which customers shop. Now customers want retailers to speak to them on a personal level and understand what they are seeking based on the images that catch their attention. Considering the popularity of visual search Google and other similar platforms among younger generations, several retailers are thus investing in the technology to enhance customer experience and increase sales. 
Popular Searches:
Top Youtube Search Terms | Web Structure | What Are The Types of SEO | Site Migration | Most Search Word on Youtube | Website Structure Design | Site Structure | Pogo Sticking in SEO | Local Link Building | SEO History | Types of Website Navigation | Content Marketing Trends 2020 | Robots Tags | What is Nofollow Link | Increase App Downloads | How to Create Backlinks For SEO | Google Search Algorithm Update | What is PPC Marketing | Website Performance Optimization | Sitelink Search Box | How to Generate Quality Backlinks | Link Building SEO Services | Anchor Text Example | EAT SEO | Idma Awards | Google Penguin Algorithm | What is Keyword Cannibalization | Local SEO Tools | E-Commerce SEO Agency | Best Local SEO Company