Searching for information online based on relevant search keywords has been the norm for a long time now. As website owners or publishers, we are always looking for ways to rank better on Google SERPs. And one of the ways to do so is to use structured data on it. Let us explore this potent SEO weapon in greater detail in this post. 
What is Structured Data?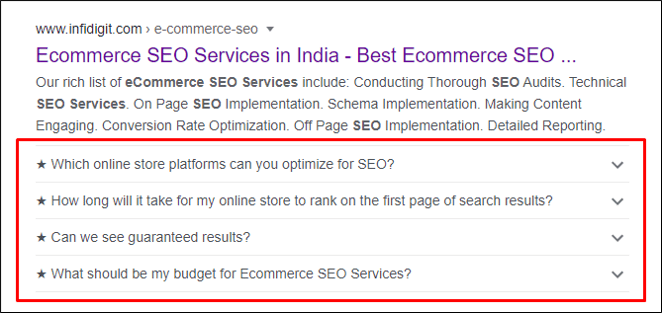 Structured data is a format used to mark up the information on the web page of a website. It helps search engines such as Google, Bing, Yahoo, and many more to understand the content present on the web page better and use it to display search results in a relevant and ordered way. 
What are the Benefits of Using Structured Data?
Structured data is a crucial and important part of gaining visibility online as it provides a clear sense of what the webpage content is all about. This helps search engines interpret it better and match it to relevant search queries. There are many benefits of using structured data, as mentioned below:
Improves brand awareness with the Knowledge Graph
Firstly, the Knowledge Graph is a huge information box on Google desktop search. It gives a solid lift to your brand presence online with Schema Markup (i.e. website code that helps Google populate informative results to search queries). It allows users to find important information about businesses, including contact details, without even visiting their websites. The Google Knowledge Graph displays links of your social profiles on Facebook, Instagram, Twitter, LinkedIn, YouTube channel, etc.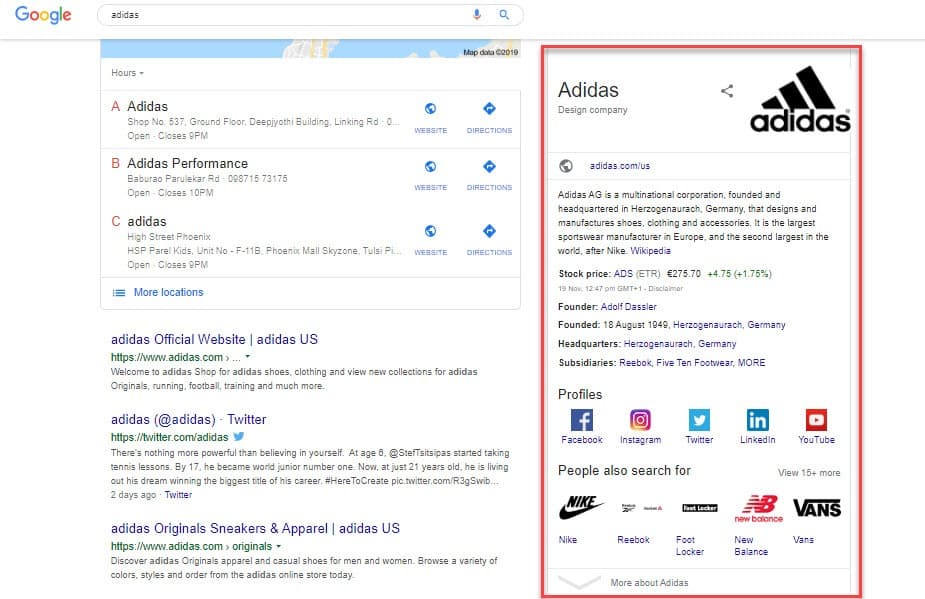 Provides a sneak preview of your content within search results
Another advantage of Structured Data is to provide valuable information to searchers about a site's content with eye-catching visuals that attract their attention in search. By adding structured data markup, you qualify to have your site content show up as rich results/snippets on Google SERPs.
Improves CTR (Click-Through-Rate)
Schema markup enables the use of rich snippets and helps in expanding your online brand presence in Google SERPs. This, in turn, helps in improving the CTR.
How to Test Structured Data Using a Tool
The Structured Data Testing tool helps in identifying and resolving issues with organized information. The tool provides insight into the webpage information that is visible to search engines. Google provides Structured Data testing so it is best to organize and optimize your website content so Google knows what content to feature on the SERPs.
Search Engines Support Three Unique Configurations of Structured Data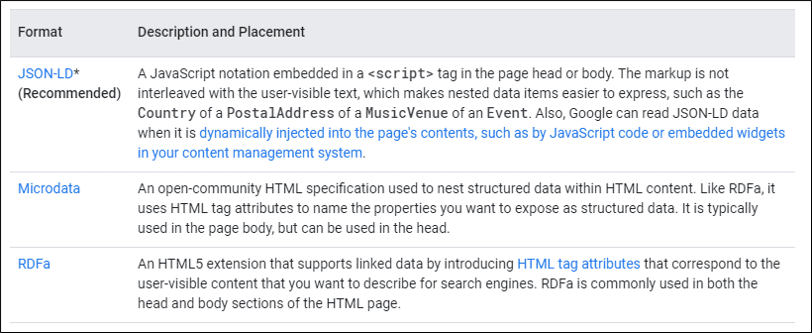 JSON-LD Structured Data is a script that can be placed anywhere in the body and header tags of a page. JSON-LD is superior to other types of structured data as it is much easier to use once you understand the basics. Google recommends using JSON-LD for Structured Data wherever possible.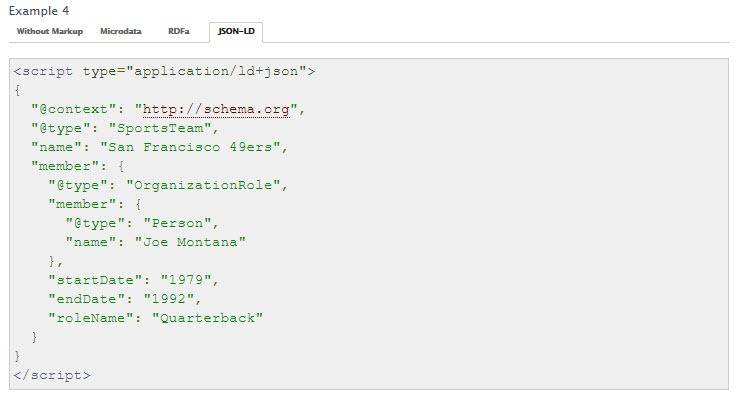 Microdata structured data is similar to JSON-LD but it is embedded within the HTML of a website. It works with HTML5 but is slightly more complicated to understand.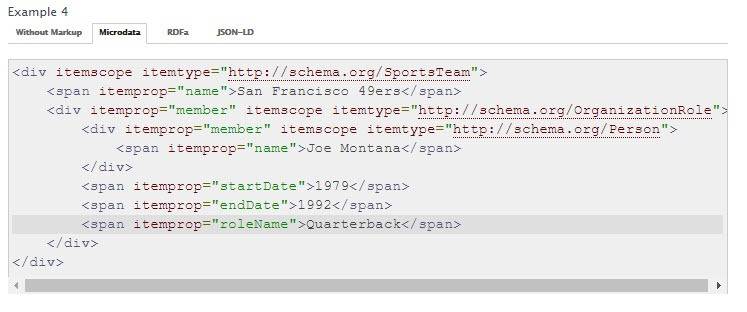 Resource Description Framework in Attributes, RDFa is an HTML5 extension that helps connect the information of various web pages. Like microdata, RDFa can be added to the head and body segments of the HTML page.

Most common schema terms
It organizes your content by topic & tells search engines that the elements marked with an itemscope word is about the same article.
It categorizes your content & tells search engines what kind of article your content is.
It defines the attributes of the article you have. It gives further data about the item.
Google's structured data guidelines
If you are doing SEO for Google, you have to follow its instructions. Google has its quality guidelines for using schema markup.
The myth about Structured Data Markup
Conclusion
With Structured Data, you provide immediate, easy-to-follow information about your page. Adopting Structured Data helps crawlers and search engines fetch the data in an easy way.
What more would you like to know about structured data? Tell us in the comments section.
Popular Searches
Private Blog Networks |Most Subscribed Youtube Channels |Permalink|Backlink Audit | People Also Ask |What Are Backlinks | Hreflang | Submit Url To Google | Local Seo Ranking Factors |Introduction To Schema Markup |Best Blogging Platforms |Reciprocal Links |Artificial Intelligence In Digital Marketing | Subdomain Vs Subfolder | Content Syndication |Google Disavow Links |What Are Google Alerts |Lsi Keywords |Eat Seo Guide |Website Navigation |Zero Search Volume Keywords |Dwell Time|Heatmap Tools|Google Hummingbird Update|Referral Traffic|What Is Digital Marketing And Its Types |How To Do Seo|Canonical Tags|What Is On Page Seo|Off Page Techniques In Seo| Link Building Companies |Image Optimization Seo |Seo Company In Boston |Dallas Seo Services|Seo Service In Houston