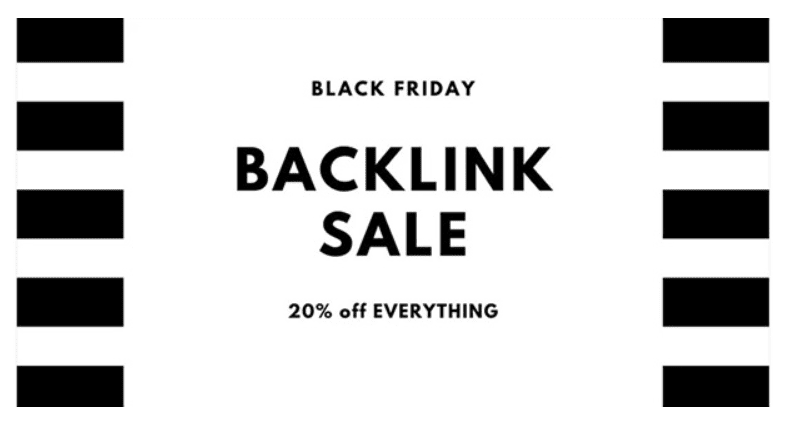 From thousand of interesting offers and deals for Black Friday, there was an amazing deal which John Mueller came across, which read, "20% off of a site's blackhat backlinks". To this, John Mueller responded in a rather funny manner. He said buying a backlink for 20% off its original price is a good deal for a blackhat link. The moment Google realizes that you have purchased such a link and gives your website a manual action, even a 100%-off deal would not be able to make up for the damage done!
Here's the tweet: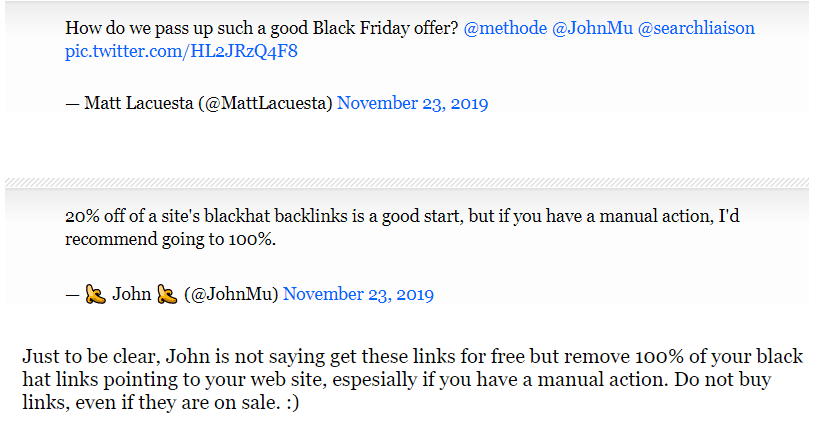 Make sure that you have cleared all the blackhat links pointing to your site, especially if you are under manual action. As John Mueller hinted, prevention is better than cure when it comes to such questionable backlinking deals flooding the internet just days before this year's Black Friday. So bottom line: avoid buying links, even if they are on sale! 🙂
Have something to say about this? Feel free to comment below.
Popular Searches
SEO Company | SEO Services | Ecommerce SEO Services | Types of Digital Marketing | Technical SEO Checklist | What is SEO | How To Optimize Your Website via SEO | On Page | New Link Attributes | What is Movie Carousel Schema |