On Nov 20, 2019, Google has announced the new data in the Search Console Report which captures search data for product rich results appearing on Google Search. To understand how well your product results are performing in search. Google will now capture impressions and clicks data which can further be segmented by locations and devices. This data will help the webmaster to drill deeper and optimize the performance of website results on Google Search.
If the website is eligible to appear in Google Product search results will find "Product results" stats within the Search Appearance in Search Console. 
Find the new 'Product results' as shown in the screenshot below:
How Product Rich Results Appears in Google SERPs?
To provide additional information to the web users to decide which products and brands to purchase. Google displays the rich product data like product ratings, availability, price & product descriptions within the search results.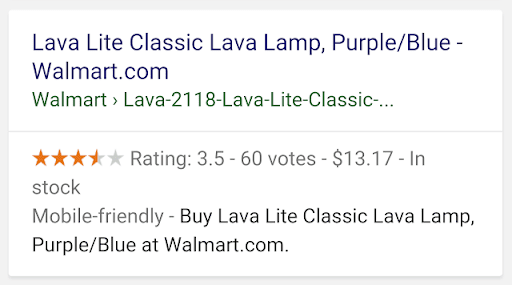 Screenshot: Rich Product Results On Google Search
For example: To understand the impact of adding product rich result markup on the web pages you can check for which search queries product results are shown up and how much shopping traffic changes over time. Also, examine how much traffic drive from product rich snippet data like stock availability, product descriptions, prices, etc.
Popular Searches
SEO Company | SEO Services in India | Ecommerce SEO Services in India | What is Off Page SEO | Types of SEO Explained | Cloaking in SEO | History of SEO | What is SEO | Site Kit Plugin for WordPress | TikTok in Social Commerce |