We came across a rather new feature on the Google SERP. While searching for certain terms, we noticed Google suggesting searches based on our recent activity. 
This new feature is displayed under the search bar with the suggested term highlighted in bold.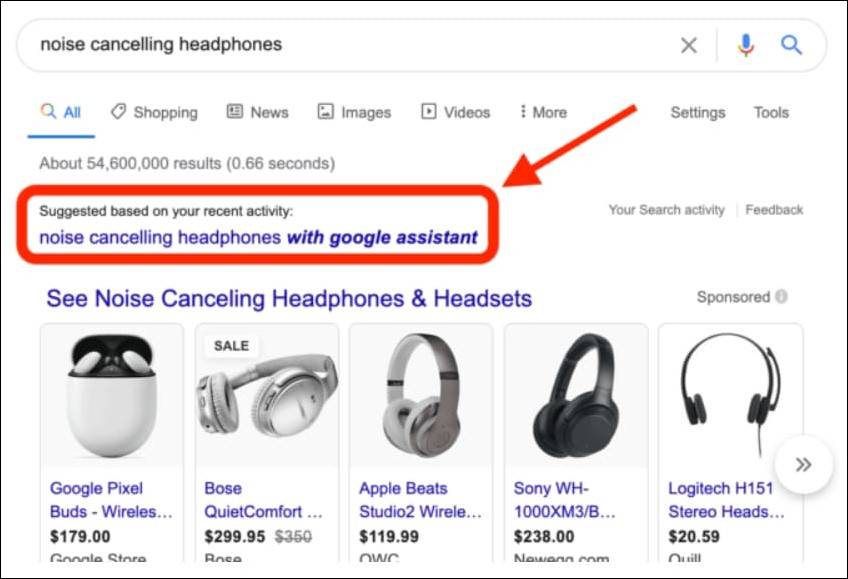 Image Source: Search Engine Land
The new feature in action:
Under the search bar
We first searched for the term "Google Assistant" and then searched for "Noise Cancelling headphones". As seen in the above image, Google suggested a search term – "Noise Cancelling headphones with Google Assistant."
Here, Google tried to predict that we were looking for noise cancellation headphones with its Google Assistant feature.  
Pretty useful, isn't it?
Suggestions while typing 
Another thing we noticed was how Google showed 'related suggestions' based on our recent activity in the search bar while typing.
Here's an example:
We first searched for the term "intel i7"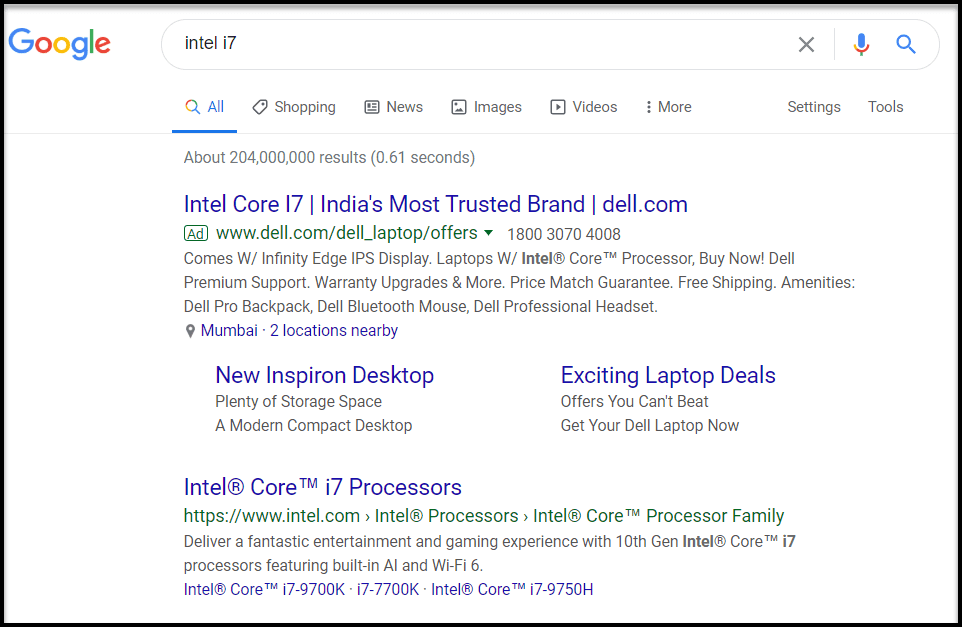 Immediately after this, we searched for the term "laptops", and here are the suggestions made by Google: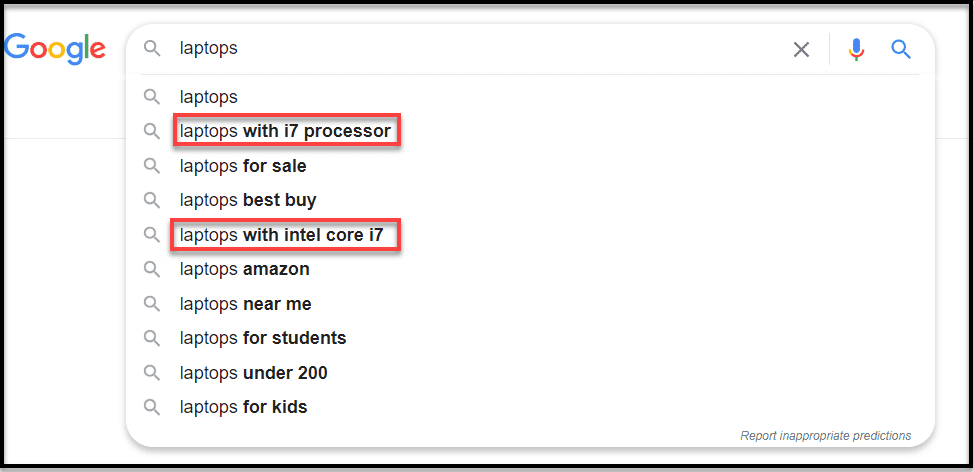 As seen in the screenshot above, Google was smart enough to predict that we are looking for laptops with i7 processor.
(Note: In order to receive these suggestions from Google, you need to be logged in with your Google Account. This helps Google to store your searched queries and give you more accurate suggestions.)
These new suggested terms help users to find what they are specifically looking for. This, in turn, makes users search for terms that they would've never searched for. 
Another aspect here is how these suggested terms are long-tail keywords. Which would want us to optimize our pages for long intent-based searches.
Key Takeaways:
Google has been adding many features to the SERP in recent years. One thing worth noting is Google places more of its emphasis on user experience while adding new features. 
This again gives us an indication of Google wanting the best for its users. And how we need to focus our SEO strategy on providing the best browsing experience to users.
The new suggested searches are much more accurate as compared to before; which were a hit or miss. Google has significantly improved upon its Natural language processing algorithm. The power of this NLP algorithm is showcased in this new update to the SERP.
Let us know how useful have these 'suggested terms' by Google based on your recent activity been for you. Also, follow us to be informed of any new Google SERP features in the future.
Popular Searches:
SEO Company | Digital Marketing Services | SEO Services | SEO Agency in India | Ecommerce SEO Services | SEO Audit Services | What is On-page SEO | What is Digital Marketing | What is Technical SEO | Google Algorithm Updates | Google Ranking Factors | Cloaking in SEO | Different Types of SEO | HTTP Codes List | What is Youtube SEO | SEO Trends 2020 | What is International SEO | What is Semantic SEO | Website Migration | ASO Ranking Factors