We all know that search engines present only the first 60-70 characters of a page title in their SERP. This simply means we must write title tags that are around 55 to 60 characters in length.
But is it compulsory to always write a Title tag of 60-70 characters to get ranked, or long/short titles really have any SEO benefit?
So let's solve this query:
In the recent Google Central Live Event on YouTube, Gary Illyes from Google stated that there is an advantage, "I presume it is an SEO benefit, of having Title longer than what is presented in the SERP." Later on, he added that you must have the title tag "specific" to the subject of the page's content and do not bother about its length.
This particular query was requested "Is there any worth in having title tags that are greater in length than the displayable text in the SERP?" Gary replied, "Yes."
Then Gary continued to provide more depth on the topic and highlighted that a length is "not a short number" like 160 or 220 characters long. He stated that if the title's length is 1 sentence or so, you won't get a manual action.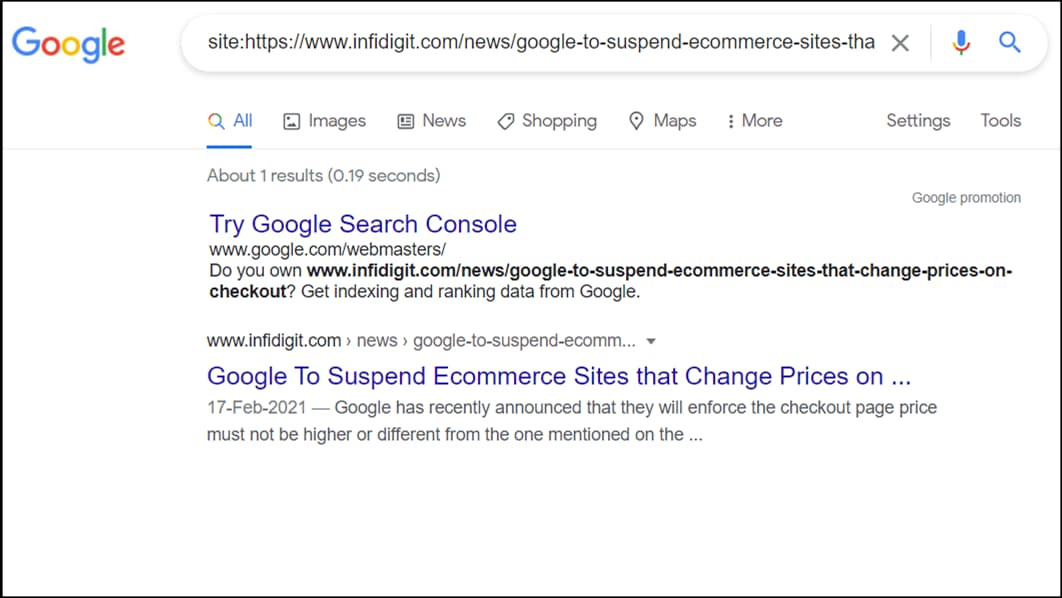 So now, in my opinion, this won't be any huge surprise. Google has changed the title length on SERP numerous times and always said length doesn't matter much. This simply means a display of snippets is not directly linked to what Google practices to rank a particular web page.
Here is the YouTube link where you can watch the entire conversation.
Popular Searches
SEO Company  |  Local SEO Services  |  PPC Services  |  ASO Services  |  Enterprise SEO company  |  Best SEO Company in Mumbai  |  SEO Audit Services  |  Google Penalty Recovery Services  |  Amazon PPC Company  |  Ecommerce SEO Service  |  SEO Consultants in India  |  Conversion Rate Optimization Services  |  Content Marketing Services  |  Professional SEO Agency  | Link building services  |  SEO guide  |  Types of digital marketing  |  What is Featured Snippet  |  Google Tag Manager  |  What is Google Analytics  |  What is PPC  |  Create a Sitemap  |  Technical SEO  |  On-Page SEO  |  Off-Page SEO