Pinterest has announced that they are coming up with three new features for their boards. The introduction of these features will help users become more productive on the platform.
As of late, Pinterest came up with stats that Pinterest boards are seeing a surge, especially during Covid times. The company reported a 35% year on year growth on the newly created boards monthly.
Below are the categories that have seen tremendous growth in board creations:
Gifts 

Essential Goods

Baby Products

Home workout

Home Improvement
The above queries have also seen a spike in searches and saved pins.
Pinterest has also shared the absolute percentage growth for boards created for some products, as mentioned below:
95% increase in women's fashion

83% increase in essential everyday products

70% increase in family Christmas gifts

44% increase in beauty

36% increase in home decor
Seeing the sudden uptick in board creations for a few of the categories, Pinterest has come with new features for boards allowing them to get more out of their curated boards.
New Features Include:
 1. Notes to Self
You can add notes to your already saved pins by adding private notes to them. The addition of private pins can be pretty useful when you revisit the pin and forget about why you saved the pin.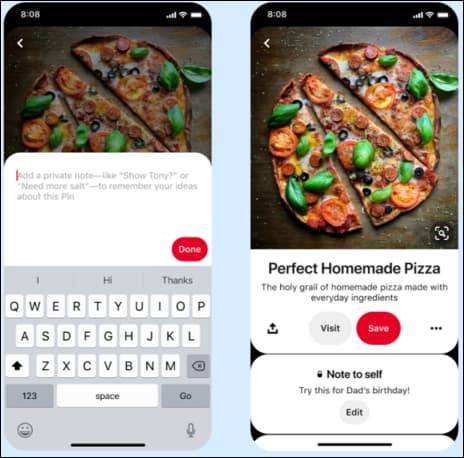 Source: Pinterest Newsroom
2. New Board ToolBar
A New board toolbar has been added, making it easier for users to sort through the collection of pins. A new easy to navigate section is also present on the top of the screen showing the actions that can be performed on that particular board. This feature has become a necessity as active boards nowadays easily contain an average of 150 pins in them.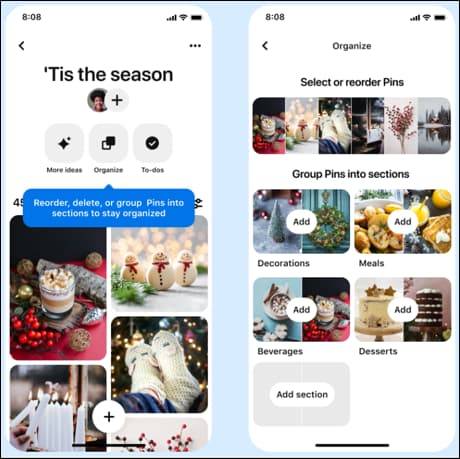 Source: Pinterest Newsroom
3. Board Favorites 
Pinterest is also testing a new feature that will enable the pinners to mark their favourite pins on the boards. They can do it by tapping the star icon below the pin. Pinners can also sort boards through favourite pins, making it easier for them to find ideas and take action on them.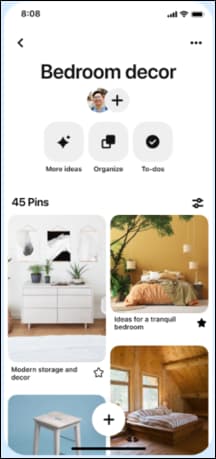 Source: Pinterest Newsroom
Additionally, they have also touched upon on some emerging trends on Pinterest
Health and wellness boards have seen a phenomenal growth with titles such as "workout videos" (6x), "gym workout for beginners" (7x), and "grounding exercises" (5x) are growing on average by 5x times.
Boards for home improvement have surged with titles such as "homeschool room design" (11x), "furniture projects" (+68%), and "small home gyms" (+48%) are leading the foray. 
There has been a historical surge in boards created for "baby products" (78x) as people are busy creating wishlist and baby products to buy for their babies.
Popular Searches
SEO Services in USA  |  Website Audit Services  |  SEO Penalty Recovery Services  |  Local SEO Company  |  SEO Agency in USA  |  SEO Consultant  |  Amazon Advertising Agency  |  Enterprise SEO Agency  |  Ecommerce SEO Firm  |  Best ASO Service   |  PPC Company  |  Content Marketing Agency  |  Link Building Services Company  |  Internet Marketing Services USA  |  Conversion Optimization Agency  |  What is Sitemap  |  Types of SEO  |  Digital Marketing Types  |  Digital Marketing Importance  |  What is Off Page SEO