Recently, Google's Webmaster team has announced help for Guided Recipes in Search Console and the Rich Results Test Tool. This change will permit you to approve the markup for single recipes immediately. You can also find errors present across all of the recipes on your website.
Enhancement Report for Guided Recipes
You will be able to view a Rich Results Status Report in Search Console with the errors, warnings, and valid pages present on your site. Understanding the impact of your rich results appearances, it contains a checkbox that shows trends on search impressions.
Besides, if you identify an error and fix it then with the help of a report, you can tell Google about the changes on your pages and also recrawl them.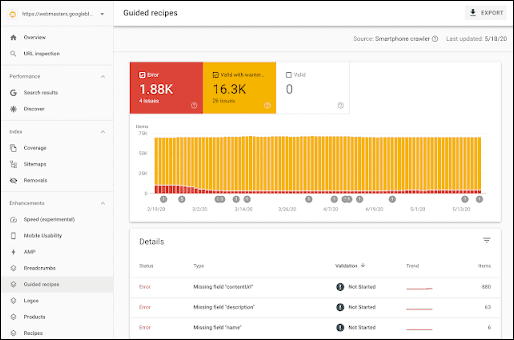 Image: Guided Recipes Enhancement Report
Guided Recipes in Rich Results Test
You can test the code snippet in the Rich Results Test Tool or include the Guided Recipe structured data to a page and submit its URL. Refer to the screenshot below.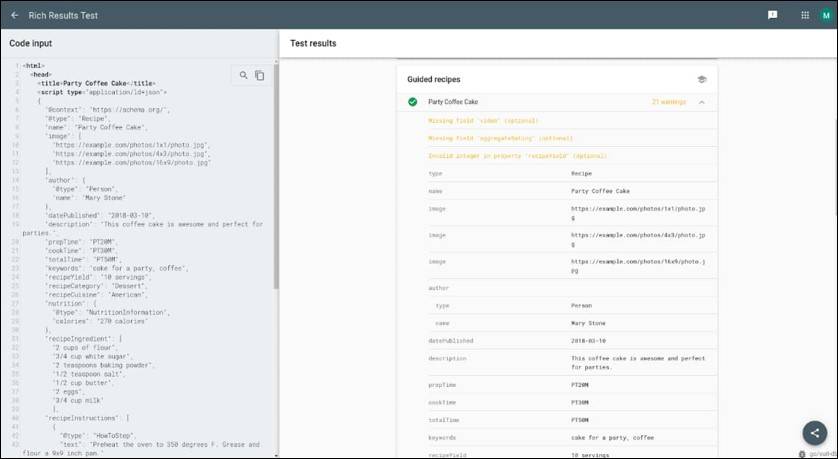 Image: Guided Recipes in Rich Results Test
In the rich result test, with the help of the preview tool, you can check how the Assistant guidance for your recipe can show on a smart display, and you can also identify the errors present in your markup before publishing it.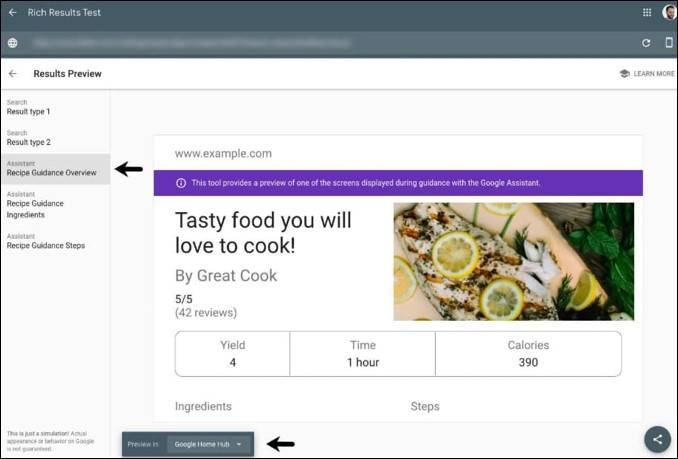 Image: Preview of Guide Recipes in the Rich Results Test
Popular Searches
SEO Company in Australia  |  Digital Marketing Services in Australia  |  SEO Agency in Australia  |  SEO Services in Australia  |  Ecommerce SEO Services  |  Website Audit Services  |  Google Penalty Recovery Services in Australia  |  Local SEO Company  |  PPC Services in Australia  |  ASO Services in Australia  |  SEO Consultants Australia  |  SEO Guide  |  On Page  |  Types of Digital Marketing  |  Technical SEO Checklist  |  Latest Google Algorithms  |  Reverse Image Search Google  |  SEO Ranking Factors  |  HTTP Error Codes List  |  What is Schema Markup