Google announced on Twitter that the Search Console and Rich Results tool will now support Image license structured data. This is great news for site owners using the Image License Schema.
You can now view additional insights for images that have the Image License Structured data. You will also be notified by Search Console if there are any errors in the Image License Schemas that you need to work on.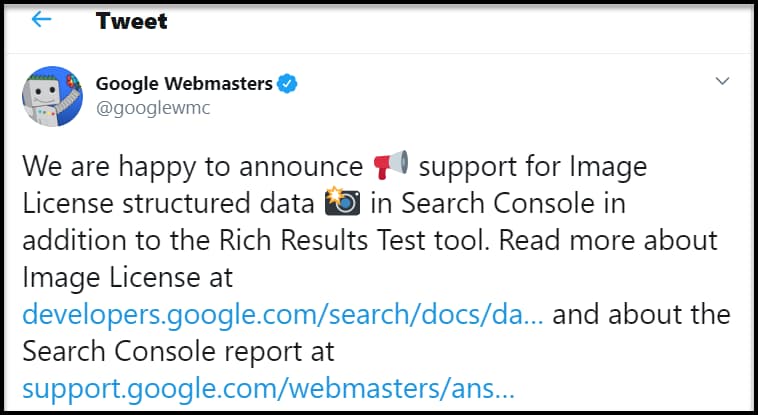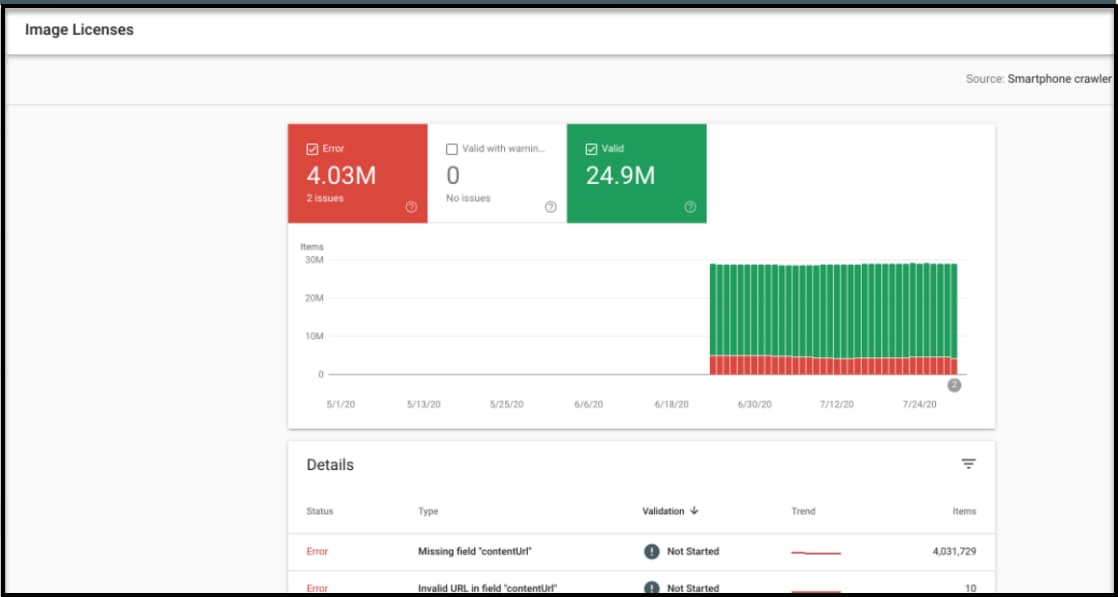 Image license schema
In February, Google confirmed that they were beta testing Image license schema which will help display image licensing information in Google Images. CEPIC, the European picture agency, also shared screenshots of the new Image License Structured Data in action.
Here's how it appears on Google Images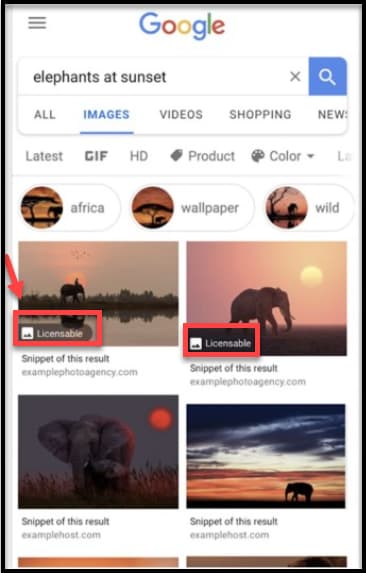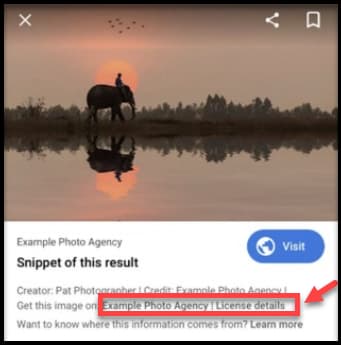 Image license structure data is a great way to display all the license-related information of your image directly on Google Images. Google has also confirmed additional functionalities like – letting users filter images tagged with Image License details. It also plans to add more features in future iterations.
Ways to add Image license schema
Google has provided two ways in which an image license schema can be added to the content:
If you want to display licensing information using structured data, there are two required fields that you need to define in the ImageObject schema:
contentUrl

– the URL of the content. (This field helps Google identify which image the license applies to)

license

– the URL of the page that contains all the licensing information related to the image. 
You can also use the IPTC photo metadata to add information about the licensing. You need to embed the respective IPTC photo metadata inside the image.
Google has mentioned that when using IPTC metadata, the 'Web Statement of Rights' field is mandatory:
Web Statement of Rights – the URL to a page that mentions all the license governing information that is required for the particular image.
Key Takeaways
If you have a website that deals with licensable images, the image licensing schema comes as a breath of fresh air. You can easily communicate your licensing details to your potential prospects while potentially minimizing image theft.
If you face problems implementing the schema or run into code-related issues, the Search Console can now provide you with the necessary help. The Rich Results tool can help you test your image license structured data code.
Follow our blog for the latest news and updates in the SEO world.
Popular Searches
SEO Company in Australia  |  Digital Marketing Service  |  SEO Services Australia   |  Ecommerce SEO Services   |  Website Audit Services  |  Google Penalty Recovery Service  |  Local SEO Company  |  Link Building Services Australia  |  PPC Services Australia   |  Content Marketing Service Providers  |  ASO Company  |  Conversion Rate Optimization Services  |  SEO Agency in Australia   |  SEO Consultant Services  |  Google Reverse Image Search  |  Google Tag Manager  |  What is Digital Marketing  |  What is SEO  |  History of Google  |  What is SEO Cloaking