Twitter announced their take on the "stories" format called Fleets. Fleets are stories that can be shared by users on the platform. Similar to Instagram, Facebook, and Whatsapp, fleets will disappear from the user's profile post 24 hours. As it works on Instagram, users can respond to the fleets via direct messages; however, the same can not be retweeted.
Here is the announcement
Namaste! Starting today, Fleets are coming to India. If you're in India, check it out and let us know what you think! #FleetsFeedback 🇮🇳 pic.twitter.com/U6QiHynm1U

— Kayvon Beykpour (@kayvz) June 9, 2020
Similar to Instagram and Facebook stories, users can now share stories on twitter too. These stories will disappear post 24 hours. Fleets are shown at the top of the home screen for particular seconds, and as done on Instagram, a user can long-press on the fleet to view it for a longer time. Fleets for any user can be seen by visiting their profile. List of users who view your fleet can be seen. Below is a screenshot of the fleet on top of the home screen.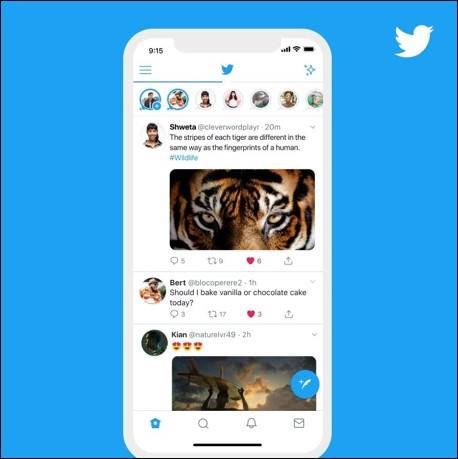 The Managing Director at Twitter India stated
"India is important for Twitter since it is one of our largest and fastest-growing audience markets globally. We are excited to bring the Fleets experiment to India and make it one of the first three countries in the world to experience this new product,"

"From the test in India, we'll learn how adding a new mode of conversation changes the way Indians engage on Twitter. It'll also be interesting to see if it further amplifies the diversity of usage by allowing people to share what they're thinking in a way that is light-touch and light-hearted,".
The Twitter product lead Kayvon Beykpour along with the announcement has asked users to share their feedback using the hashtag #FleetsFeedback on twitter. Let us see if the users find the fleet feature interesting and useful. Watch out our news blog for more such updates.
Popular Searches
Best SEO Company  |  Search Engine Optimization in Bangalore  |  Search Engine Optimization in Delhi  |  SEO Company in Mumbai  |  Best SEO Agency  |  SEO Consultants Services  |  Internet Marketing Services  |  Ecommerce SEO Services India  |  Website Audit Services  |  SEO Penalty Recovery Services  |  Local SEO Services in India  |  PPC Services in India  |  ASO Services in India  |  Conversion Rate Optimization Company  |  Link Building Services  |  Content Marketing Agency  |  On Page SEO Factors  |  Digital Marketing Overview  |  What is Google Algorithms  |  Reverse Image Search