Organic Sessions
1.8 Billion+

#1 Ranking Keyword
40,000+


Organic Sessions
1.8 Billion+

#1 Ranking Keyword
40,000+

ASO Services for Optimizing Your Smartphone Apps
App store optimization services are highly essential in today's times, considering the advent of mobile apps as preferred information avenues for people. Every online business requires ASO services to get downloads flowing and proper traffic to their app. In this context, Infidigit is where you will find the best ASO Services. 
We also provide all-round SEO Services that give you that extra edge for your product in terms of making it more visible and successful. We back this up with efforts towards app store optimization and take care of app marketing too. Our digital marketing services are another plus point if you want to get the word out about your app and make it more appealing to users.
Infidigit's app store optimization services will get you higher views and downloads. Additionally, we make sure that suitable keywords are leveraged within the app for drawing high search traffic. 
We keep track of and optimize your rank performance versus that of your rivals for relevant keywords. We use advanced tools for monitoring keywords, search rankings, and competitors. We also optimize the architecture of your app while analyzing reviews/ratings. We make sure that your app has the right update frequency and size.
Our team thoroughly reviews the app's size, title, icons and screenshots, app downloads, and crash rate. We also cover category analysis, iOS compliance, and more. An off-page review is done, covering install and download analyses. We will help in delivering the message to prospective customers while enabling more app downloads. 
We post and curate media releases and blog posts about the app. We keep updating app descriptions on a regular basis as well. We also help you learn about the visibility of your app on the Google Play Store and Apple Store. We also provide insightful reports about how these strategies are performing and the results yielded by them. 
We also analyze the performance of your app thoroughly on the basis of a few key metrics. We take into account these insights while creating strategies for future improvement. If you require app store optimization services, reach out to us today.

Anurag Goyal
Senior Manager - Digital Marketing at Extramarks Education India
"The infidigit team can go to any extent to assist you in all your SEO and ASO needs. The team helped in designing the complete taxonomy by doing the competitor analysis and remains a strong partner in strategizing for the new web pages. They push you to take the necessary steps and follow best practices to help you achieve your KPIs."
+759% Increase in App Installs

Finnable is the fastest-growing NBFC financial technology (Fintech) in India that helps salaried professionals to get hassle-free personal loans. With a goal to provide instant loans through the Finnable App, they collaborated with Infidigit —a B2B SaaS Organization for ASO optimization to gain keyword ranking visibility and increase app installs via organic channels on Google Play Store.
+407% Increased organic app installs       20+   Non-brand keywords in the top 20
+407% Increased organic app installs
   20+   Non-brand keywords in the top 20
Why Infidigit as ASO Service Provider
Being one of the premium ASO service providers, we always aim to increase traffic on our client's mobile application by implementing the best of ASO strategies which we have learnt over the past few years. Here are some more strengths that help us to lead the ASO industry: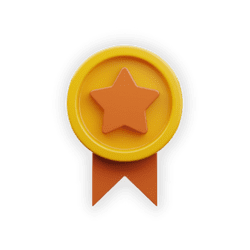 Dedicated Project Manager
No matter how small or big the project requirements are, we always have a dedicated project manager for every brand. The primary responsibility of the project manager to deliver high-quality results regularly.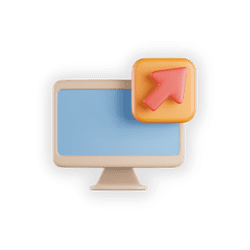 Usage of best ASO tools
As a professional ASO agency, we only rely on the best ASO tools which provide us accurate data to help us optimize your app page and boost your rankings.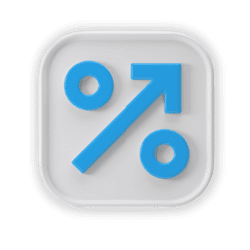 We increase your Revenue & ROI
Through our ASO services, we always aim to improve our client's revenue which leads to an increase in their ROI. We aim to generate more customers to your app page to improve the downloads of your application.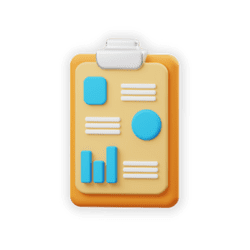 Regular Reporting
We make sure that our clients are updated with the latest performance reports. These reports also help us to create a roadmap to increase the performance and results for your brand in future.
1. App Store Keyword Targeting
The right keywords should be targeted for ensuring relevant search traffic on the app store.
Our team ensures that we search the title keywords with the heaviest search traffic for your category.  
We constantly track and optimize your rank performance against your competition for the relevant keywords.
We use the best of breed tools to track search rankings, keyword analysis, and competitor updates.
2. App Store Audit & Reputation Management
We provide end-to-end support, right from optimizing your app's architecture to rating and review analysis.
We ensure that your app has the size and update frequency which is favorable to the app store.
Our team works on reviewing the title, size, screenshot & icon analysis, crash rate analysis, category analysis, and iOS compliance analysis as part of our detailed review procedure.
We also perform an off-page review which includes download and install analysis, competitor analysis, and rating and review analysis.
3. Optimized App Store Description Page
We know that finding your app is only half the battle won, the other half is to convince the user to download it.
We ensure that we clearly communicate your app's value proposition and its uniqueness in brief.
We curate and post all the media releases and blog posts about your app to increase credibility.
We regularly update app descriptions as the app and allied features and services evolve.
The report shares details on how your app fares against every important ASO factor having an influence on the Apple App Store or Google Play Store algorithm.
The report also features competitive benchmarking with other apps similar to yours. The report features comparison on keyword density and other important assets

Rubi Gupta
AVP Marketing & Growth at Spinny
"Since SEO was an unexplored area for us till Jan 2021, we trusted Infidigit's SEO team to fulfil our requirements and formulate an action plan. Within 11 months, we observed an improvement in non-brand clicks by 169% and organic users by 131% with more than 800 keywords ranking in the top 10 positions. As a result, our overall organic numbers improved. With that said, we hope to achieve similar milestones in the future."
+169% Non-Brand Clicks      +111%  Organic New Users      800+  Keyword rank in top 8 pos
+169%  Non-Brand Clicks
 +111%  Organic New Users
 800+  Keyword rank in top 8 pos
What is App Store Optimization?
App Store Optimization (ASO) is a technique used to improve your mobile app ranking within app store ecosystems like Apple App Store, Google Play Store, and Windows Store. It is also known as App Store Marketing or Mobile App SEO.
What is the primary goal of ASO?
The primary goal of an ASO strategy is to facilitate quality app downloads. Secondary goals can include increasing brand awareness, improving app reviews and audience engagement.
Does ASO use similar techniques like SEO?
Some techniques of ASO are quite similar to SEO. Optimization for the app name, title, and URL, keyword research for app searches, app rating and reviews generation, deep linking within mobile apps, CTR optimization, indexation of Apps in Google SERPS (search engine results pages) are some of the tactics which are variants of the ones used in SEO.
What are the core optimization elements of ASO?
App name, URL, and subtitle, keyword fields, ratings and reviews, downloads are the core elements to optimize in ASO.
What tools do you use for ASO?
We use a number of third party and in-house tools for ASO. We use these tools to understand the search volume score, competitor tracking, app listing, download estimates, etc.
Do I need to do some changes in my app to support ASO?
We have realized that most of the high performing apps in app stores are the ones that are constantly evolving while reflecting technology changes, updating with additional features, considering end-user feedback and other improvements. So we strongly suggest that you should update your app at regular intervals, take user feedback into consideration and accommodate it in your app design/framework, track ratings on a regular basis.
What is your process of conducting research on relevant keywords for SEO?
Our team uses a mix of automated tools and manual research to arrive at the most appropriate keywords for your SEO campaign. We use factors like search volume, competition, content relevancy, and conversion potential to arrive at the final list of keywords for the SEO campaign.
Do keywords in App Store reviews affect ASO?
Yes, they do. All the keywords in the app store reviews are indexed by the app store search engine. Hence, as part of our ASO services, we mine user reviews for getting more keyword ideas as they are full of ASO friendly keywords.
How does the app description affect ASO?
A quality and keyword rich app description support in ASO as its indexed by the app store search engine. The app description should showcase the best features of your app to ensure user engagement and increase in conversion rate. It should also include important keywords for which you want to rank for, along with emoji's to make it attractive
What budget should I keep aside for ASO?
After understanding your marketing objectives from ASO, we will work closely with you to estimate your budgets. Its a function of efforts based on your optimization status quo, number of keywords, competitiveness of the category, etc based on which our team will share a customized quote with you