Information is the key to running a business. Listing a business on the internet allows it to generate new leads and revenue. It also gives them visibility across the customer base. However, what matters is the kind of information that is posted online. This is where local citations come into play. Local citations help businesses get optimum results and assist them in reaching the right audience. 
So what exactly are local citations composed of?
What are local citations in SEO?
In simple terms, local citations in SEO are references and information pertaining to a business. This would include basic details, such as information about the nature of business, the location, and contact details. The most important information about a business is the name, address, and phone number or contact information (NAP). Information regarding the operational timings, maps location, website, etc. can also be added while citation building.  You can also incorporate business categories, terms of payment, images, and videos as well while you're building your local citation.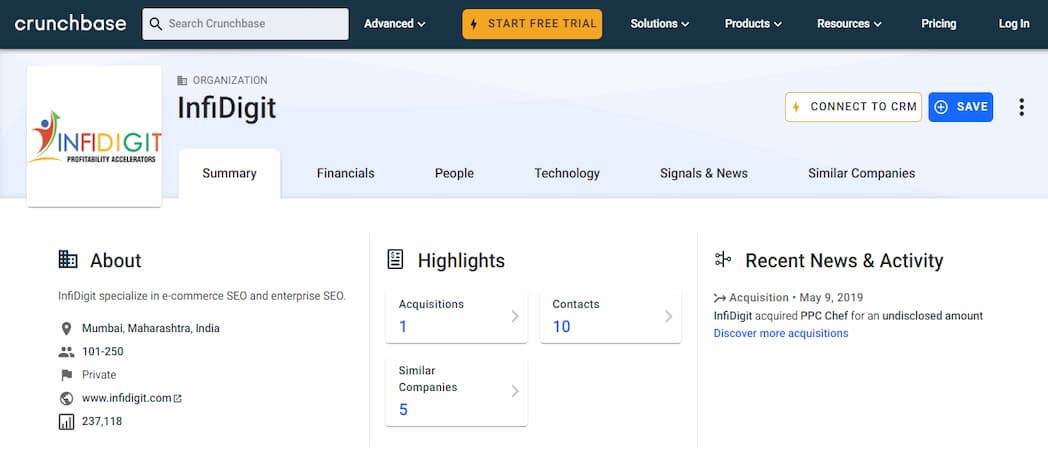 Why are Local Citations Important?
Local citations are important as they help users discover new businesses and also impact the search results rankings. 
Verified information often gets better rankings. Local citations can improve rankings and positively impact your local SEO campaign. They also help search engines verify the information about the business itself. 
Increase traffic to your site:
Improved or better rankings would mean that there is increased visibility through search engines. This converts into traffic to your site, which can aid in generating new business and also help as a brand-building exercise. By adding the right citations through local SEO services, you can list your business in various directories, which routes traffic from Google and other search engines.
Piggyback on business directories:
Online business directories are usually the first result that shows up when you conduct an online search. With local citations, you can piggyback through these directories as online directories provide opportunities for local businesses. 
Listing your business in more than one business directory with the help of the right local citations can build a bigger customer base. Customers want to know how genuine the business is and if it can be trusted. Listing on directories with local citations provides genuineness and helps trust-building 
Local citations can also create awareness about your business. Accurate information can lead users to know more about your business, especially if it is a new entrant in the market.
Types of Citations 
There are three types of citations: structured, industry-specific, and unstructured citations: 
Structured Citations
 Citation on structured directories cater to local businesses.  Examples of structured local citations include directories like JustDial, Google Maps, Yellow Pages, and social media platforms like Facebook as well. These directories let you control what kind of information you would like to share and update the same at your will. If you want to find a business or service in one particular area, these citations come in handy.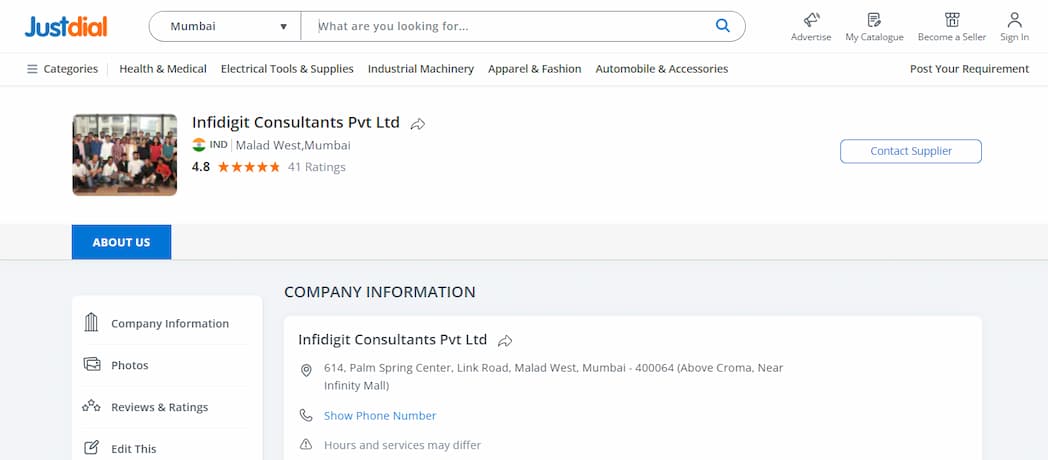 Industry-Specific Citations
 While these can be classified as general directories, there are also business-specific directories where local citations are used. If you are looking for a specific doctor in your area, you would search the same on a medical directory rather than a general directory like Yellow Pages. 
Unstructured Citation
 Business information that shows up on websites, blogs or any social media platform falls under unstructured citation. These listings are not generated by the business. They, sometimes, show up on the websites because of frequently used keywords. These citations can be developed for the business or can be featured on webpage, through algorithms based on merit or keywords.
How do I build Local Citations?
Building your local citation is not as difficult as it may seem. Local SEO services can help businesses with citation building. However, few things need to be kept in mind while building local citations: 
There are various citation tools available online that build local citations. These tools tell you which are the most popularly used sites to list your business including social media platforms, general directories, or even business-specific directories. 
These directories work best if you are just starting to build your local citation. It is important to get listed in these local directories since the possibility of generating business through such directories is considered to be higher. Customers also tend to act faster if they know that the service they need is closer to home. Some directories will pick up information about your business through data aggregators. Hence you must check if your listing already exists on the web, especially on structured directories. If they exist, review them periodically to make sure that the data is correct and updated. If not, you can create your local citations and list them as per your preference.
Data aggregators collect information from various online sources, which then gets shared with other sites. They are considered to be data mines as the reach is much higher than local or business-specific directories.
Customer reviews are considered an important factor when it comes to rankings on search engines. The content is user-generated and is an excellent platform for local citations. You should periodically check review sites to see if your business has been reviewed. Check for the authenticity of information of NAP. You can use these reviews on your website as well to divert traffic from review sites to your website.
Create social media accounts with accurate business details to create opportunities for citation building. Any trending data on top social media sites gets picked up by Google and helps with listing on the search page. If you have more than one social media account, information on each of the accounts should be the same and accurate. 
How can I Check Local Citations?
While there are a few online local citation sources you can check, in reality, you need to check only a few major ones. These would include the big players like Facebook, Google Maps, local directories, etc.
Search engines tend to show the results from these sites on the top. With the right local citations, businesses on these local directories also get listed as per rankings. While checking these major sites, ensure that the information is correct as data aggregators tend to pick up those listings and put them on various sites. 
Automated Check:
To avail this paid service, all you need to do is enter your business data. This data gets sent out to the web, automatically and doesn't require any manual intervention from your side. You would not need to push this to any particular site or directory either. Since these kinds of services come at a cost, review their network partners, tools, and features and then make an informed decision. 
Best Practices of Citation
There are a few factors you need to keep in mind when building a citation:
NAP, which is your business name, address, and phone number, is one of the most important factors of local citation. Keep these three factors consistent across the web.
Keywords help in getting better rankings on search engines. Describe your business with the best keywords to improve your local listings. Placement of the description is also important. This description should ideally be followed after the name, address, and phone number of the business. 
If you own a business website, optimize the same. Many businesses will take you to the homepage. Instead of landing on the homepage first, you can take your audience to the location page or the contact page. If the user already knows about your business, landing on the location page saves time and effort for the user. This helps them gauge if the business is close to them and translate to a new lead.
Pictures speak a thousand words. Good images about the business can help translate search into business. Adding photos and optimizing them also helps your rankings on the search pages. 
As mentioned earlier, review sites are a great way to build local citations. If your business has good reviews, use the same on your website as well. This is a great method to improve your rankings since Google picks up reviews from different sites and links them to searches based on local citations.
Conclusion
Neglecting local citations is a business risk as it can damage the online ranking and lead to the stagnation of business. Since this is the core data of the business, accurate citations will have a positive impact not just on the web but also in terms of revenue and customer trust.
Popular Searches
SEO Company  | SEO Services |  Link Building Services |  Ecommerce SEO Services  | Enterprise SEO Service | Professional SEO Services | Conversion Rate Optimization Service | PPC Services | SEO Audit Services  |  What is a Blog | Mobile Marketing | What is Sitemap | On Page SEO  |  What is Digital Marketing  |  Types of Digital Marketing | Google Reverse Image Search | What are Breadcrumbs | SERP |  Top Youtube Searches | SEO Tools | Landing Pages | What is Cloaking  |  Types of SEO  |  Off Page SEO Techniques  |  Importance of Digital Marketing | What are Backlinks | Pogo Sticking  | Social Bookmarking | Benefits of SEO  |  Canonical Tags