If you want to rank your business within the top 3 to 5 results on a SERP, then there is no denying the importance of SEO.
Why SEO is important for any business is evident from this: SEO can get you loyal, paying customers without you resorting to paid advertising.
While paid advertising may grab attention, SEO is instrumental in keeping that attention on your business website and ensuring recurring visits from customers. 
What follows are 15 reasons why and ways in which SEO is important for your business and its growth. 
Rankings, Visibility, and Brand Awareness
SEO helps rank your business higher on a SERP (Search Engine Results Page) by judicious use of keywords on your website. This makes your business more 'visible' to your potential customers. They come across your website at the very moment when they are searching for a product or service that your business offers. 
SEO leads to purposeful and mutually beneficial interaction between your business and potential customers.
SEO either creates brand awareness or helps your potential customers recall your brand at the precise moment when they have very high commercial intent. i.e., the intent to buy your product or service.
Increased User Experience
Customers prefer a product or service that adds value to their life in some way. It should make their life more comfortable, save them time, and otherwise solve whatever unique problem they may have. 
Your website will rank higher on a SERP when it is able to do these things for your website visitors. It is, thus, imperative to provide value in the content that you put up on your website. Visitors, who are your potential or existing customers, should easily get relevant answers to whatever queries they may be searching for.
Besides gaining a reputation, your business will also earn customer loyalty. 
The Secret to Sustained Success
When you regularly and diligently update your SEO strategies, you remain relevant for your customers.
With changing times and advancing technology, the questions that your customers ask are also evolving. They want better answers to their queries and better solutions to their problems.
When you are able to relieve them of their pain points faster than you did before, customers' trust in you increases manifold. They will keep returning to you to give you their repeat business.
Upholding your customers' trust is the secret to your continued success. And SEO is your trusted soldier in this endeavor.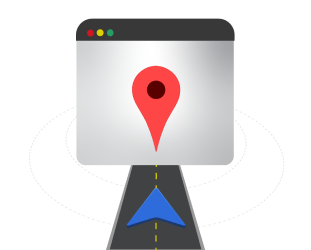 Be the local choice on 'near me' searches.
Elevate your presence in local searches and let interested customers locate your products and services with ease.
Be the local choice on
'near me' searches.
Elevate your presence in local searches and let interested customers locate your products and services with ease.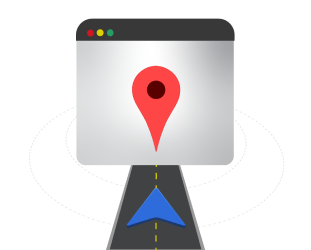 Staying in Touch with the Ever-evolving Environment
SEO can be great for your business when capably executed. 
However, it is not a one-time activity. Search algorithms evolve faster than you can keep up. Your best SEO strategies may not even work tomorrow.
If your business is not able to keep pace with these changes, it will be left so far behind that your customers may not even recall your brand name anymore.
Diligent SEO is a constant game of evolving and updating your content on your website, blogs, and all other digital properties. Constantly maintain and update your website structure and flow, its appearance, its loading speed, etc.
Suitable Visitors with a High Conversion Potential
The aim of your website is to draw paying customers to your business. A print or TV advert or a billboard may be successful in attracting eyeballs. But not all these eyeballs are of your target audience and customers. 
As mentioned earlier, SEO helps attract traffic that has a high commercial intent. This ' traffic' is in the market for the very products or services that your business offers. They are in the mood to pay for your products or services if these satisfy their specific needs.
Effectively deployed SEO helps convince your visitors to stay on your website and explore your offerings. It increases the visitor-to-paying-customer conversion rate to a high degree.
Improve Your Understanding of Your Audience with SEO
Most searchers type very precise queries into search engines. They are looking to solve specific problems that they may be facing, which may even be unique to them. 
This is a valuable repository of information about your target market. The words and phrases used by searchers can tell you a lot about the pain points they are trying to find a solution for.
Use this openly available powerhouse information to create and design your products and services. You can engineer these to serve a general population or tailor them to cater to a very niche customer group.
Using SEO can help you reach your Local Market
To rank your business higher on a SERP, Google (or any search engine) needs to ascertain that you are a prominent player in your local area as well.
Use names of your local areas, landmarks nearby, and even provide some history of your location throughout your website, blogs, social media, and anywhere else you might have an existing digital presence. 
Get yourself properly listed on your Google Business Profile. Claim your business on Google Maps. Get reviews from local experts and guides. Generate reliable backlinks.
This will ensure that your name pops up whenever anyone uses "near me" in the search query, besides other relevant searches. As a result, your business will begin to experience a higher conversion rate and a higher ROI (Return On Investment).
SEO Improves Credibility & Trust
Website visitors convert into customers when their need is satisfied without hassle. They will remember the experience they had on your website or any other digital property and decide whether to return.
Upload valuable content on your site and update the content regularly. Make your website as intuitive as possible. Give your users a fast User Experience (UX) by carrying out regular maintenance of your website.
As customers learn to trust your website and return to it more often, search engines will start to rank you higher on SERPs. This, in turn, will boost your credibility with new customers, who will also learn to trust you in time.
Understanding SEO Helps in Web Environment Understanding
The continuously evolving 'search universe' is like a self-fulfilling prophecy. The more it evolves, businesses find newer tricks to ace it. These new tricks further help the algorithm to evolve, forcing businesses to be even more creative in its use.
This game of 'catch-up' is mutually beneficial. Keeping up with the latest trends in SEO helps businesses keep up-to-date with technology and algorithms. It also keeps businesses aware of the changing habits and preferences of their customers. Awareness about in-vogue SEO keywords can provide valuable insights about your competitors.
SEO Is Quite Affordable and Very Economical
Unlike SEM (Search Engine Marketing) or PPC (Pay-Per-Click), SEO is not paid marketing. You don't spend money and time on advertising when doing SEO. SEO boosts your SERP ranking and brings paying customers organically. 
Invest time and effort in writing valuable content on your website with efficient use of keywords and phrases. Create content that is better than your competitors, and share it across all your relevant digital properties.
This will improve your credibility among your website visitors and may convert them into paying customers.
SEO is Public Relations
Adopting effective SEO practices is akin to establishing a close relationship with your target market. 
Your content takes care of their queries. It not only satisfies their curiosities but also solves some or all their problems. Your healthy SEO content is like a guide helping them navigate their confusion and doubts.
Your website, and social media, should hand-hold your visitors till they find what they came looking for. Such step-by-step guidance can generate powerful PR to earn customer loyalty and attract new visitors, who will, hopefully, turn into paying customers.
People Also Read: Benefits Of Blogs 
Search Engine Optimization is Surveyable
Naturally, businesses want to know whether all their SEO efforts are paying any dividends. However, there are inherent difficulties in this. 
Google has stopped providing many metrics which were earlier available for SEO. Since SEO does not involve paid advertising, tracking how much traffic and business is a direct result of it is difficult.
Nonetheless, making creative and logical use of data provided by Google Analytics is limited, and applying some statistical techniques to it can give measurable answers.
Tracking YoY (Year-on-Year) traffic and revenue trends and analyzing them with respect to your SEO strategies can provide valuable insights.
SEO Uncovers Fresh Possibilities
Adopting efficient SEO practices can catapult your brand in many directions. 
Besides attracting new customers, SEO can also help your business attract more associates and channel partners like suppliers, distributors, ancillary businesses, etc. This may make your product or service more competitive by giving access to better raw materials or reducing costs.
SEO can open up opportunities in new territories. Potential collaborators are encouraged to think of creative ways to associate with your business. While this can bring in new customers in your local markets, it also carries the potential to open up completely new markets for your business.
With Zero-click Results, if you're not on Page One, you won't get the 'Click.' 
Zero-click results eliminate the need for searchers to navigate out of the SERP. These results directly answer search queries on the SERP itself, above the usual search results. 
Zero-click results could be in the form of a visual, graph, maps, snippets, etc. This increases their utility exponentially.
A 2022 study1 by Semrush on zero-clicks search found that about 57% of users on mobile and 53% of users on desktop do not click on organic or paid results. The study included more than 600,000 searches.
If the above does not precipitate the importance of SEO, little else will. 
It's time to optimize your SEO strategies like never before. Zero-click results have made it absolutely indispensable for your website to feature on the 1st page of the SERP, and that too within the top 5 results.
Your Competitors are Applying it
As a business owner, SEO is no longer just an option. Whether you believe in SEO or not is irrelevant anymore because your competitors are adapting to the SEO world and employing its principles to their benefit. 
Businesses employ creative techniques to ace the search algorithm and rank themselves higher on SERPs. Ethical White Hat SEO strategies are the way to go if you want to earn your customers' – existing and potential – trust. 
Ignore this at your own peril. And watch your competitors gain new customers while you may be losing them.
There Is No End For SEO
As technology advances, people get used to more mobile gadgets and wearable devices, making their lives easier and faster. As tech startup businesses offer better services, people want to minimize the friction in their routine lives and gain more comfort.
The understanding and buying of most of these services online start from a search. Here too, people look at only the top results. And to rank among the top, judicious SEO has no alternative.
SEO strategies must adapt to advancing technologies, algorithms, and changing customer preferences. Adopting SEO practices will keep you abreast of these by default.
Conclusion
As connection grows across the world, it is in the interest of businesses to connect with their current and future customers and form close ties. 
Businesses should provide productive and quick answers to their customers' queries. The goal should be to identify and eliminate customers' pain points as frictionlessly as possible.
Brands will only benefit from building robust connections with their audiences. The trust of their audience will leapfrog them to higher rankings on SERPs and somewhat negate the repercussions of advances like zero-click results.
SEO will keep evolving with the evolving algorithms. The question is, will your business?
Popular Searches:
Keyword Cannibalization | Benefits Of Blogs | SEO Online | Quality Score Formula | What Is E-Commerce Platforms | What Is Canonical Tags | Off Page SEO Checklist | List Of Http Status Codes | What is Google Algorithms | What is Schema in SEO | Google Auto Suggest | Technical SEO | Importance of Digital Marketing Today | Keyword Density in SEO | Advantages of SEO | SEO Advantages | What is Organic Traffic | Mobile SEO | Youtube SEO Tips | How to Optimize Website | List of Most Subscribed Youtube Channels | How Does SEO Work | Facebook Ads vs Google Ads | SEO Plugin | Importance of Blogs | What is Google Algorithm | What Are Long Tail Keywords | SEO Friendly Url | What is Long Tail Keyword | Google Ranking Factor