There was a recent discussion that took place on Twitter encouraging link building strategy through the official Quora website. "Google is already aware of this practice", stated Google's Senior Webmaster Trends Analyst, John Mueller.

Let us look at some terminologies related to link building.
What is Quora?
Quora is an online question and answer platform with its headquarters based out of California, United States of America. The forum can be used by internet users to ask, answer, follow, and edit questions in the form of opinions or by factual data. Hence, the Quora link building is an external link building strategy sometimes associated with forum spamming and profile link spamming.
What is Forum Spamming?
Forum spamming is a method of visiting a community forum and answering questions by adding links to redirect users to your website for further information.
This method is viewed as a white hat technique by SEO professionals as you answer the question and link your article with detailed information. However, the moderator of the forum communities considers this spam.
What is the Profile Link Building?
This is another smart link building trick used where the member of the forum makes a few random & not so useful posts. By doing this, you generate a link in the discussion that points back to their profile. The user then adds the link on his profile page that he wants to promote.
No matter how smart this technique looks, the moderators can easily spot this and can penalize you.
Why is Quora Used for Link Building?
Even though the links added on Quora are 'nofollow' links, the Moz Domain Authority of Quora is high, and link builders deceive by claiming that Google value links from such websites and some link juice can flow through the nofollow links to your website which is not true.
However, the website traffic for Quora is massive, and building links on Quora can spike up the number of your website visitors too. But the traffic is popularly to come from India followed by Nepal and China. According to Google Trends, the score for United States interest in Quora is 7 out of 100.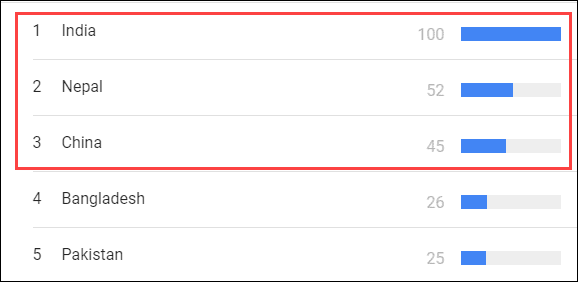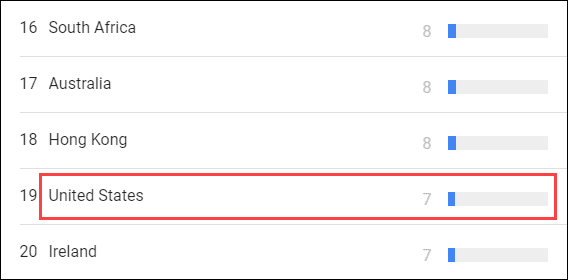 This will not work if you intend for website traffic from the US, France, Italy, or the UK.
What did Google say on Quora Link Building?
Google's definition of external link building is pretty clear. Links coming from the users who are not associated with the linked website are considered as natural links. Mueller did not explicitly say that Google ignores nofollow Quora links neither he sounded excited about the Quora links building strategy.
From Mueller's comment, we conclude that Google is well aware of the links that are placed editorially.
Popular Searches
SEO Company in India  |  Digital Marketing Services  |  SEO Agency  |  Local SEO Services  |  Ecommerce SEO Services  |  What is SEO  |  What is On Page SEO  |  What is Digital Marketing  |  What is Technical SEO  |  Google Algorithm Updates  |  Google Reverse Image Search  |  Website Structure  |  What is Structured Data SEO  |  What is Cloaking  |  Types of SEO  |  What is Featured Snippet  |  List of HTTP Status Codes  |  Off Page SEO Techniques  |  What is PPC  |  Benefits of SEO