We are just in the first month of the year and Mobile Search is already up for a change. Google will update the Mobile Search landscape with a new visual design that promises to be more modern and simple.
Google aims to improve the user's experience on the mobile device as more than half of the search engine's users come from them. It gave out three ways through which they aim to improve user experience.
Modern Look:

New modern look for Search which echoes simplicity and approachability

Easy readability:

Section and titles are larger and bolder so the user can easily find the content they want quickly

Simple Design:

Design of section and Search Result card shall have a white space which will help the user to focus on the content 
Let's see the significant elements of the redesign, led by the Google designer Aileen Cheng.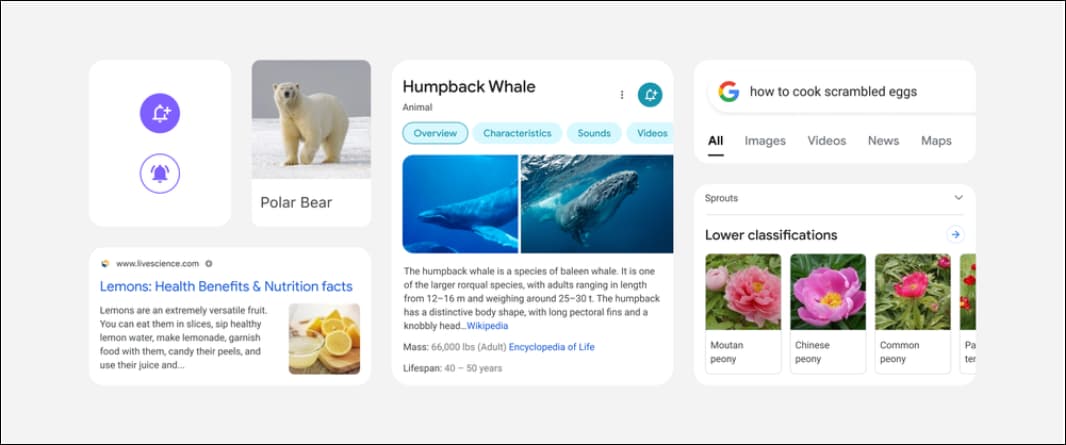 Cheng said she kept the design simple as she wanted people to focus more on the content than the design elements.
"We want to let the search results shine, allowing people to focus on the information instead of the design elements around it.

It's about simplifying the experience and getting people to the information they're looking for as clearly and quickly as possible."
Larger and bolder text is used to attract and focus user attention on the results.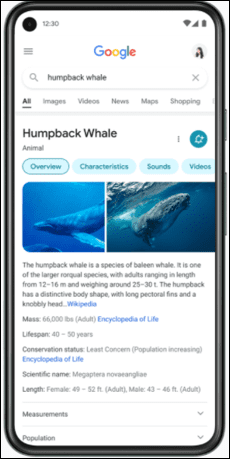 By creating white space, edge to edge results and minimalistic use of shadow allows the user to look for the things they are searching for.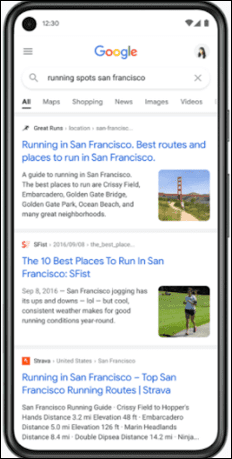 The new design contains colours which will easily guide the eye of the user to the critical information.
Incorporating Bubblier feeling 
Google wants to maintain the emotions of bubbliness and bounciness one gets in their overall ecosystem. For example, you can see specific roundness in the Google logo, which will be applied to other new design places, such as Icon and Imagery.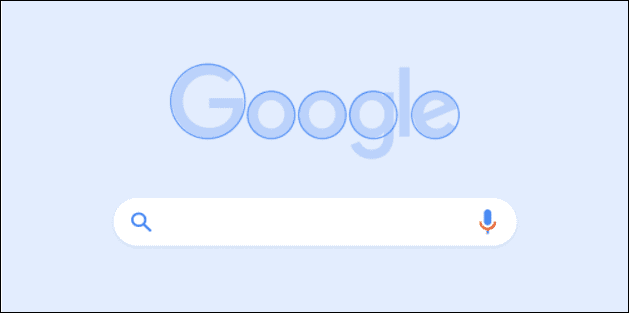 One can also look for the circles in the search bar and font. Google believes this is more approachable and human.
When will this roll out? 
Google said the new Mobile Search redesign will roll out in the coming days. However, it will be a redesign only in terms of look and feel. Mobile indexing and the amount of content displayed in search snippet will remain unchanged. 
Popular Searches
Best SEO Company  |  Top SEO Company in Bangalore  |  Top SEO Company in Delhi  |  Best SEO Company in Mumbai  |  SEO Agency in India  |  SEO Consulting India  |  Enterprise SEO Service  |  SEO Service Providers  |  E commerce SEO Company  |  SEO Audits Services  |  Google Penalty Recovery Services  |  Local SEO Service  |  App Store Optimization Service  |  Conversion Rate Optimization Services in India  |  Link Building India  |  Importance of Digital Marketing  |  What is SEO  |  What is Digital Marketing  |  Google Tag Manager  |  On Page SEO  |  Off Page SEO  |  Technical SEO  |  What is YouTube SEO  |  Canonical Tags  |  YouTube Searches