Google has started showing, or rather say testing, homework practice problems in search results pages along with the organic rankings. The search results have been sourced from BYJU'S, Toppr and other similar online learning websites and portals.
Below is the screenshot of how it looks. There is a question and a couple of answers given from which you can select an answer. There is also a hint given if you want more clues to the answer.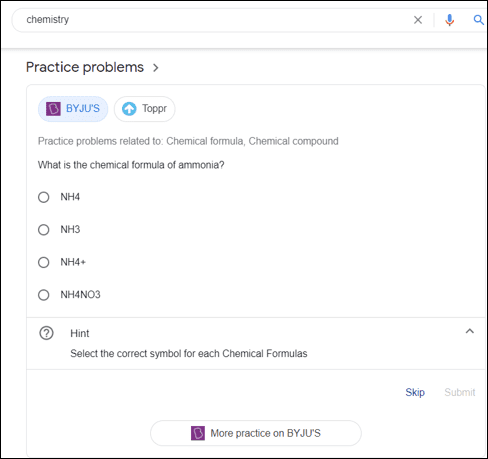 Going by the buzz in the SEO community, it is clear that this is an experiment by Google. However, the only question that pops up is whether they are crawling and creating quiz questions on their own or they have partnered with Toppr or BYJU'S, as questions from their platform appear in the SERP.
Here is another example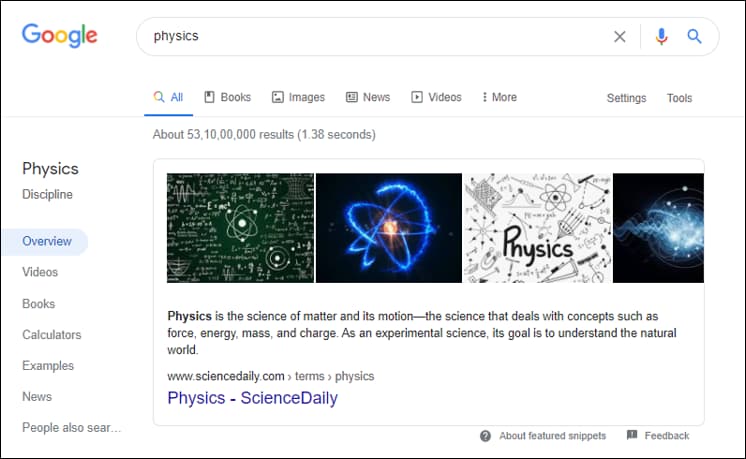 Until then, we have to wait for an official confirmation from Google about how more publishers can use this feature to improve visibility.
Popular Searches
SEO Company  |  Bangalore SEO Company  |  SEO Company Delhi  |  SEO Company Mumbai  |  SEO Agency in India  |  SEO Consulting India  |  Digital Marketing Services in India  |  SEO Services in India  |  Ecommerce SEO Consultants  |  SEO Audit Service  |  Google Penalty Recovery Services  |  Local SEO Services  |  PPC Services  |  App Store Optimization Services  |  Conversion Rate Optimization Services  |  Professional SEO Services in India  |  What is Digital Marketing  |  Reverse Image Search Google  |  Top YouTube Searches  |  Types of SEO