Google releases new migration tool which will automatically import UA goals to GA4
Google recently announced that support for Universal Analytics would be phased out beginning July 1, 2023. Since then, Google has been releasing tools and offering guidance to help users make a smooth transition from Universal Analytics (UA) to Google Analytics 4 (GA4). One of the most important features of Google Analytics is "Goals" which are used for conversion tracking. Google has released the "Goals migration tool" to let users seamlessly migrate all their current goals they've set up in UA to GA4.
How to use the Goals migration tool?
First and foremost, in order to use the tool, you need to have the 'Editor' access. Once you have the required access, you can follow the below steps to get started:
1. In Google Analytics, go to the Admin section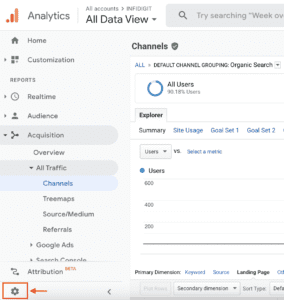 2. Under the 'Property' section, select the Google Analytics 4 property that you are using. And click on "Setup Assistant"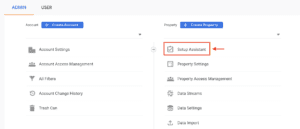 3. Now scroll down to 'Conversions' section and click on "Import existing goals from your connected Universal Analytics property"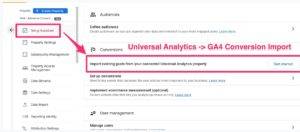 Image credits: Glenn Gabe
4. You will be presented with the migration tool to help you migrate your goals from UA to GA4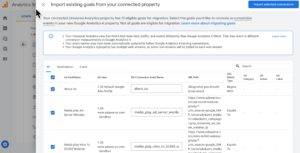 Image credits: Charles Farina
Where can you see the imported Goals and conversion data?
Once you have successfully migrated your goals to GA4, you can view them under 'Configure->Conversions' 
Here are the steps to get there:
1. Go to your respective Google Analytics 4 property
2. Click on 'Configure'

3. You can now see all the data in the 'Conversions' section

You will require some level of expertise to properly use the new migration tool. You can refer to Google's official documentation to properly configure the same.