Are you seeking an exponential increase in web traffic for your website, which also results in incremental revenues?
Partner with a globally acknowledged SEO company in Bangalore which ensures performance driven SEO.
Looking out for a SEO Company in Bangalore?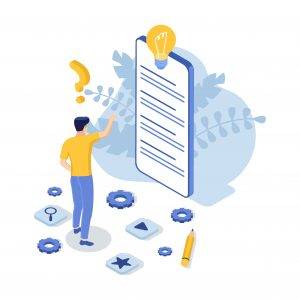 Over the years, Bangalore has established itself as the Silicon Valley of India. Home to the Indian IT industry, this city has become synonymous with innovation and growth. A favourite among entrepreneurs, the startup ecosystem in Bangalore is conducive for rapid growth.
For any business in today's digitised world, SEO(search engine optimisation) is extremely important. With the right SEO Company in Bangalore, your website will achieve a higher ranking on the Google SERPs, attract organic traffic, resulting in revenue growth. 
If you are looking for an SEO Company in Bangalore, look no more. Infidigit is the top SEO Company in Bangalore. Infidigit, through its expert SEO services, has been helping brands to gain organic traffic and generate more revenue. Infidigit has unparalleled expertise in the field of SEO. This makes it the most reliable SEO Company in Bangalore. Infidigit is working for some of the well-known brands like Zivame, Myntra, ZEE5 etc.
Make Your Website Rank Higher On Google
You are just one step away from ranking your website higher on Google!
Why Infidigit as SEO Company in Bangalore
Here is a list of reasons on why you should choose Infidigit as your go-to SEO Company in Bangalore:
As a top SEO company in Bangalore, we provide a range of services for our clients. Here is a detailed list.
What do we do to make your website rank on top?
We use the following strategies to make your website rank on top:
Our team of SEO experts perform a data-driven and detailed SEO planning for your website. We analyse the average time spent on your website by users, check the bounce rate, and also come up with strategies to improve UI/UX.

We perform extensive keyword research and optimisation as well as provide a detailed analysis of SEO strategies used by your competitors.
We perform content gap analysis for your website. Our

SEO consultants

check the content and keywords for which competitor websites are ranking and find ways to reverse engineer them.

We also come up with customised strategies to help your content reach your target audience effectively.
Optimise Website Navigation
Our professional experts help create a detailed website structure which helps users to navigate the entire website smoothly.

We design an effective layout for your website, employ the best internal linking practices, perform a site review, and organise the content on your website according to hierarchy and importance. Better website navigation leads to increased traffic and thereby increased revenue.
Site Speed is a major factor or parameter which affects a website's ranking on the Google SERPs.

Our

SEO Company in Bangalore 

with its team of experts will suggest ways to lower the load time of your website, which should ideally be not more than 3 seconds. This helps in good ranking as well as a good conversion rate on the website.
Our On-page SEO strategies will optimise your websites to achieve  higher ranking. We analyse the content on your website and webpage, check for title tags, meta descriptions, meta tags, and image alt tags.

We ensure that there is absolutely no duplicate or plagiarised content and that the URL structure is clean and keyword optimised, etc. 
Just like an

SEO company in Delhi

, our

SEO company in Bangalore

provides Off-page SEO services for your website.

We look into the backlink strategies of  your website, eliminate any irrelevant backlinks and focus on only high-quality backlinks from authoritative websites. We also  recommend innovative ways to increase backlinks for your website via expert guest posting and Q&A forums. 
Looking For A Customized SEO Plan?
Get in touch with our seo experts
Check What Our Clients Have to Say on Our SEO Services
The SEO team has adopted a refreshingly innovative approach that has resulted in Myntra's improved performance.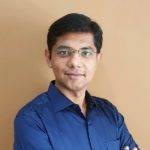 Achint Setia
Vice President, Marketing at Myntra
We were exhilarated to see Infidigit achieve the target of 100% increase in non-brand traffic, two months before the set timeline.

Anuj Gupta
Head, Revenue and Product at Zivame
Infidigit's data-driven approach to SEO & focus on improving ROI for their clients makes them the SEO team I recommend.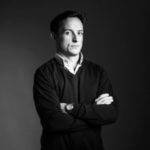 Luke Jedeikin
Co-CEO / CMO At Superbalist
Technical SEO is where Infidigit excels. What I liked the most about Infidigit team is the sense of clarity and eagerness to explore different solutions.

Rituj Kate
Sr. Manager – Product At Dream11
Subscribe to Monthly Growth Marketing Newsletter
Once a month, 100% Useful. No spam.