Are you seeking an exponential increase in web traffic for your website, which also results in incremental revenues?
Partner with a globally acknowledged SEO company in Delhi which ensures performance driven SEO.
SEO Company in Delhi that outmatches every expectations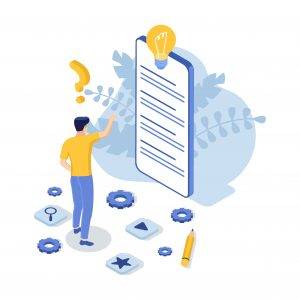 The capital of the nation, Delhi-NCR is famous for all sorts of industries. It is the window to northern and central India and is home to some of the biggest companies around the world. With ventures providing services to entrepreneurs, New Delhi has developed its niche as an entrepreneurial hub as well, urging for a surge in the demand for a reliable SEO Company in Delhi. 
When it comes to entrepreneurs and businesses, online presence and visibility has become extremely crucial. This is where the importance of SEO for businesses comes in. SEO or, Search Engine Optimisation practices optimise websites and help them achieve top ranks on the SERPs. They increase the organic traffic and conversion rates of a website, bringing in more revenue. 
If you are in the search for an SEO Company in Delhi, your search ends with Infidigit. A top SEO agency, Infidigit is helping brands achieve organic traffic and increased revenues exponentially. We have worked with high-profile clientele such as Myntra, ICICI Prudential, ZEE5, Zivame, and so on. Even as a young company, we have managed to win 16 national and international awards in the last three years. In fact, ours is the only SEO company in India to feature as a finalist in the SMX Awards, 2019.
Make Your Website Rank Higher On Google
You are just one step away from ranking your website higher on Google!
Why Infidigit as SEO Company in Delhi
Here are few differentiating strengths of Infidigit which will convince you to choose them for all your SEO need:
Our SEO Company in Delhi offers a range of services to optimise your website to the best extent possible. These services include:
What do we do to make your website rank on top?
Our SEO Company in Delhi employs a number of ways to ensure that your website is ranked on top. These include:
As a top SEO company in Delhi, our team of experts analyses your website and comes up with a data-driven, target-based, and customised SEO strategy in order to optimise your website. We perform a detailed analysis of competitor websites and their SEO practices and reverse engineer them to improve rankings and organic visits. 
Professional SEO experts at Infidigit perform extensive keyword research so that your website is optimised and reaches potential customers. We look into the keywords your competitors are targeting, analyse the keyword search volume, and depending on your industry domain, prepare a list of relevant keywords to target.
3. Technical SEO Implementation
Just like any top SEO company in Bangalore – India's Silicon Valley – our SEO Company in Delhi also implements effective technical SEO services. Our team performs a technical SEO audit and looks into factors such as website structure, structured data, Robots.txt, sitemap, crawl error issue, AMP, PWA, mobile responsive websites, etc. They also offer solutions to fix any issues at hand. 
Based on the keyword research, our SEO Company in Delhi creates engaging content to reach the target audience, thereby increasing organic traffic on your website. Our team of editors and copywriters makes sure to create original, easy to read, keyword-optimised, and well-researched content for visitors. Moreover, our SEO Company in Delhi also employs expert writers to write articles and blog posts on your website. 
At Infidigit, we check the hygiene of your website by performing a thorough backlink audit. We make sure to get you high-quality backlinks from authoritative websites and from relevant domains. We also offer Google Penalty Recovery Services in case your website has been penalised by google for using low-quality backlinks. 
What sets our SEO Company in Delhi apart from other SEO agencies in India is our regular reporting. We regularly track the performance of your website and make necessary changes. We use tools like Google Analytics, Webmaster, SEMRush, and Ahref to track the performance. We also set monthly follow-up calls with the client to discuss the progress and effectiveness of the SEO campaign. 
Looking For A Customized SEO Plan?
Get in touch with our seo experts
Check What Our Clients Have to Say on Our SEO Services
The SEO team has adopted a refreshingly innovative approach that has resulted in Myntra's improved performance.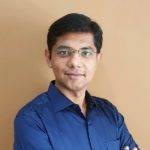 Achint Setia
Vice President, Marketing at Myntra
We were exhilarated to see Infidigit achieve the target of 100% increase in non-brand traffic, two months before the set timeline.

Anuj Gupta
Head, Revenue and Product at Zivame
Infidigit's data-driven approach to SEO & focus on improving ROI for their clients makes them the SEO team I recommend.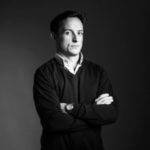 Luke Jedeikin
Co-CEO / CMO At Superbalist
Technical SEO is where Infidigit excels. What I liked the most about Infidigit team is the sense of clarity and eagerness to explore different solutions.

Rituj Kate
Sr. Manager – Product At Dream11
Subscribe to Monthly Growth Marketing Newsletter
Once a month, 100% Useful. No spam.