Youtube is the world's second most visited website with more than 2 billion monthly active users. As crazy as it may sound, but videos are dominating the marketing world today, especially YouTube, which is used by 55% of marketers. 
Gaining more YouTube views is on the top of every marketer's list these days. But increasing YouTube views and building a sizable subscriber base does not happen overnight.  
To amplify your brand's message on YouTube there are strategic steps that marketers with vision follow. By generating quality content and using view generating tactics, YouTubers are leveraging the potential of this platform to the fullest. 
Many marketers, in the past, gave in to the temptation of achieving short-term targets and letting go of this brilliant medium. The tables have turned now. YouTube has now become the most prominent marketing channel with a highly versatile audience and marketer base.
Techniques to Increase YouTube Views on Your Videos/Channel 
Use descriptive titles and descriptions
The proper use of keywords is critical to improving organic traffic on any platform. The same holds true for YouTube as well. To increase the number of views on your YouTube channel, a good place to start is with the title.  An engaging and descriptive title enables YouTube algorithms to mark and index your video and conveys to users exactly what your video is about.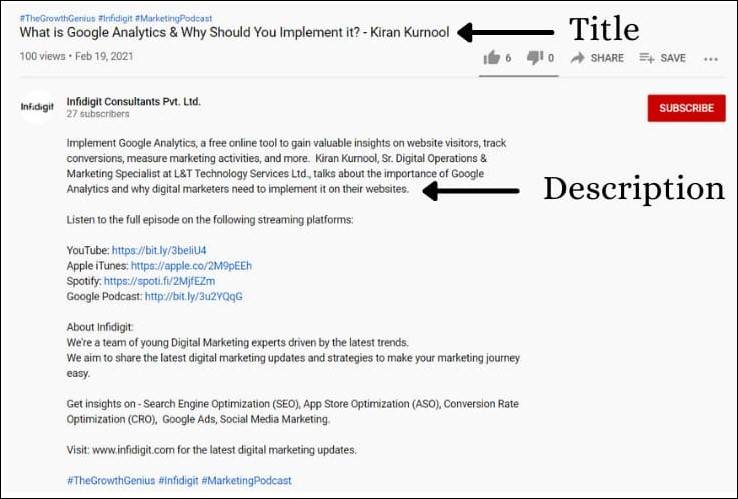 Using SEO research tools like SEMrush, Keyword Planner, and so on, you can find the keywords that are most popular in your video's segment on YouTube, and incorporate them in your titles and descriptions. This will help your videos record significantly more organic views. Good titles also make your videos easier to find on YouTube. 
Create and optimize YouTube thumbnails
The first thing a user sees on YouTube videos are thumbnails. They create the first impression and therefore, can do wonders in increasing the number of hits to the video. The thumbnail you use, therefore, must always be the visual equivalent of your video's description and title.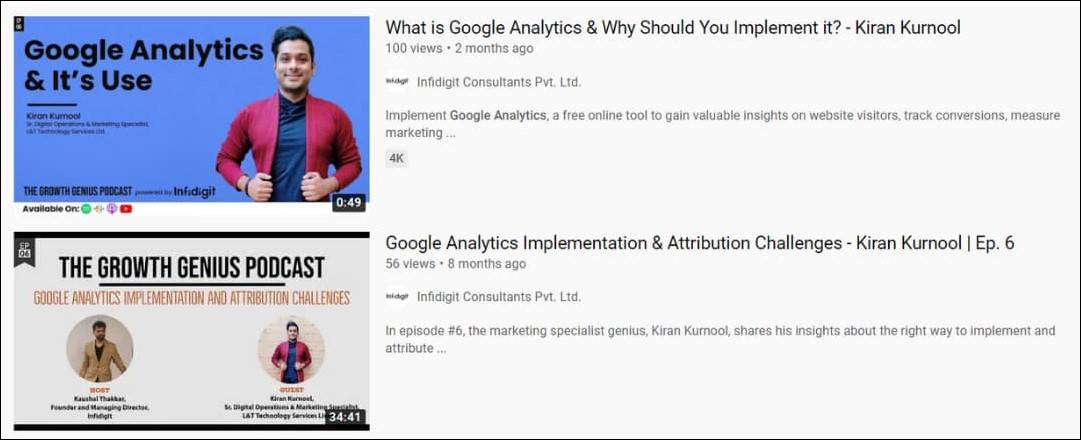 Moreover, the thumbnail can be a big point of attraction, as it appears on search engine result pages (SERPs), social media, and even the 'suggested video' sections on YouTube. A good way to build a customized thumbnail is to use high-quality images, which can be edited and filled in with text in engaging fonts, describing the video or being clickbaity.
To help the YouTube algorithm understand your videos and distinguish them from the others, you must use YouTube tags properly. This step is a fundamental step to increasing views on YouTube. Using YouTube tags, you can help YouTube categorise your videos and associate them with similar videos to increase its reach through 'suggested video' sections and recommendations.

Additionally, YouTube tags also help you organize your content on the channel through self-reference tagging. Tags also help in battling the "misspelt keywords" situation, in which you can use the target keyword, which is usually misspelt, and use it in the tags instead of titles and descriptions.
Optimize videos for likes, comments, subscriptions
Optimization of YouTube videos is not just limited to technical tasks and YouTube SEO tips. The number of views your video gets is considered an essential ranking factor by YouTube's algorithms. However, the algorithms also check for the amount of engagement your video is generating amongst the viewers. Hence, a short call to action must be placed in every video, asking the viewers to like the video, subscribe to your channel, and comment on the video. Not only does this generate a good amount of interaction and engagement, but it also indicates to the YouTube algorithms that your videos are interesting enough to start conversations.
Create videos that are useful for users
Providing value to your viewers is the easiest way to build a following and increase YouTube views on your videos. This value can be in the form of entertainment, education, or both. Offering value through your videos will encourage viewers to check your channel out, subscribe, follow you to watch future videos, and even watch your previously posted content. This is the most practical and effective way to increase the views of your YouTube content.
Promoting your YouTube channel or videos can do wonders for you. Just like an expert guest blogger can enrich your website with their content and bring in more visitors, industry influencers, popular YouTubers, people with a good following, and so on, can rake in those additional views on your videos. You can promote your videos in collaboration with these people, or invite them to do guest appearances so that heir followers check your content out. This helps you reach out to a completely untapped audience.
Create and optimize end screens
End screens encapsulate almost everything about your content and you as a content creator when your video ends. They provide relevant information about your videos, channels, playlists, personal websites, recommended videos, and much more. These can both simultaneously increase your subscribers, and increase YouTube views on your videos.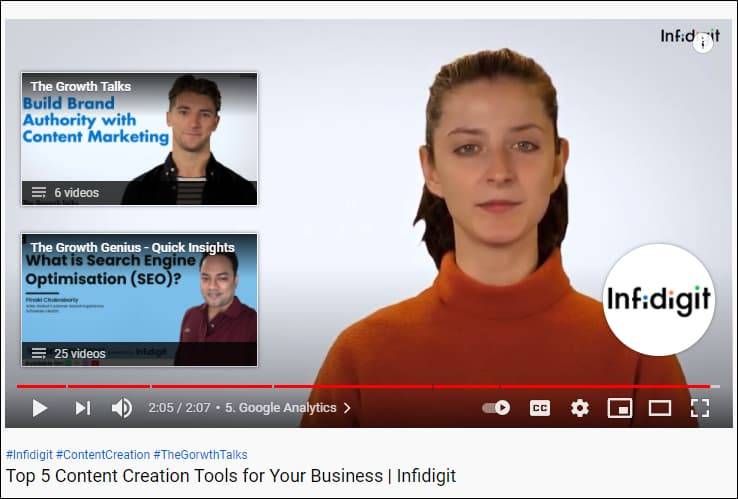 Videos embedded in blogs generate a lot more high-quality views than other videos on YouTube. They help increase the number of YouTube views and help your videos rank higher in YouTube's search results. Top ranking videos on YouTube usually have much higher backlinking and embeds than the lower-ranking ones.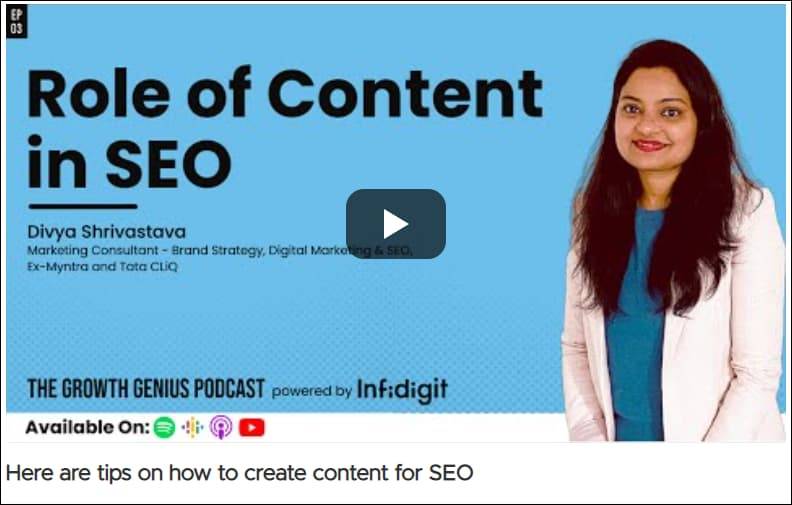 One additional advantage of adding relevant videos in your blogs can be more subscribers. Providing a direct subscribe button to your channel's readers can prove very valuable for your videos in the long run. It was reported that 50-60% of the views on videos come from the subscribers. Hence, adding videos in your blog can boost the number of subscribers, subsequently increasing the views on your YouTube videos.
Rank videos on Google search
Using traditional SEO can help increase YouTube views. Videos have the potential to outrank even the websites on which they're featured on SERPs. Hence, SEO for search engines can also increase the views on videos. Embeds that lead to a YouTube video on websites count as backlinks and significantly help in the video's SEO ranking. With a good enough ranking on SERPs, you can organically increase your YouTube views and increase your subscribers.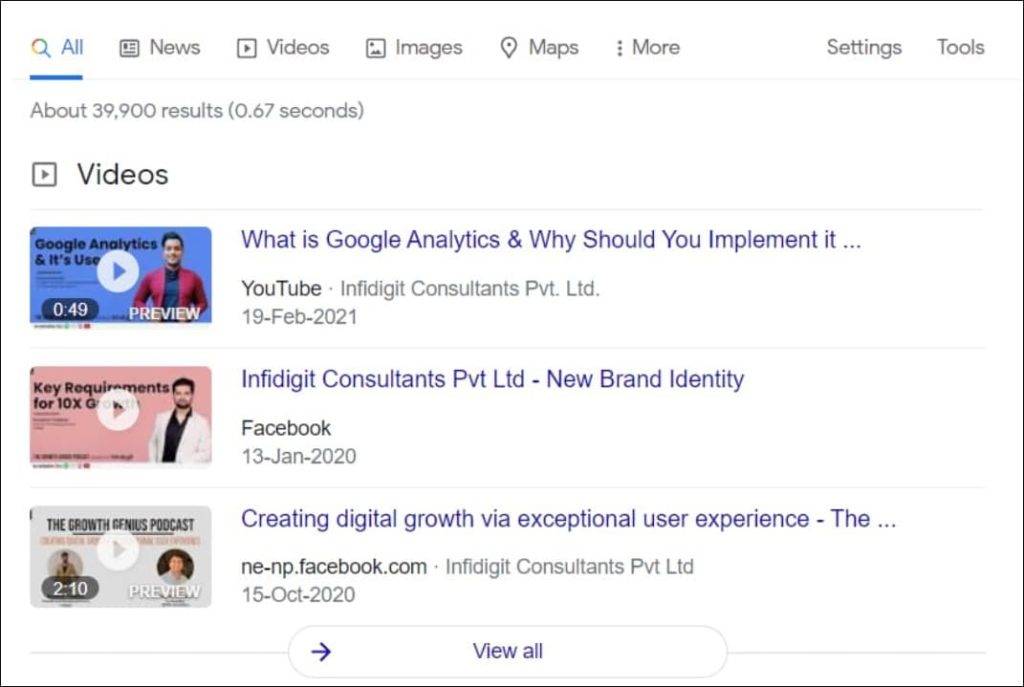 Share videos on social platforms
Lastly, share your videos across all your social channels like Instagram, Twitter, Facebook, Pinterest, and so on. Cross-platform promotion can drive a significant number of views towards your videos. This has another advantage that is usually unknown to people. YouTube algorithms favour videos that originate from other platforms. YouTube sees your video as the one to bring in users to their platform, and so provides your videos organic ranking and even more suggested videos mentions.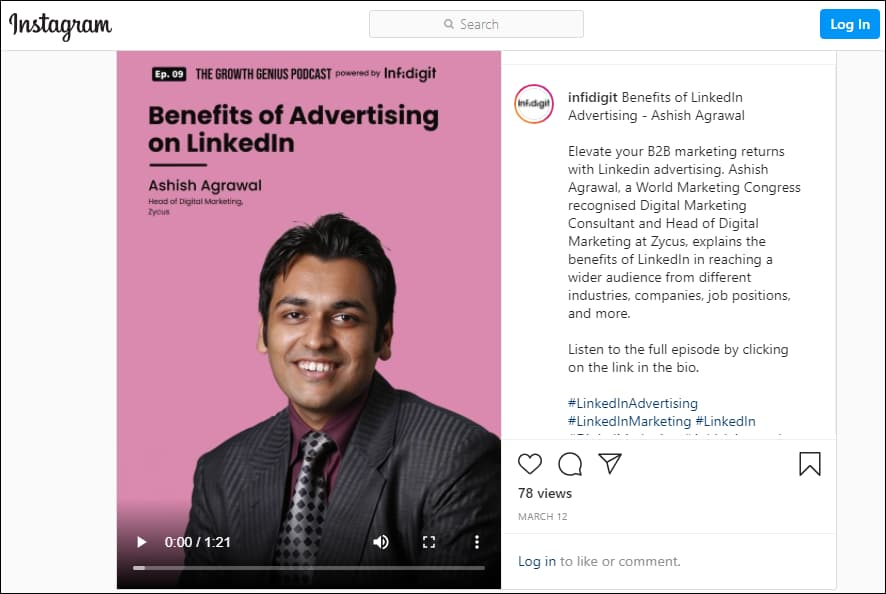 Social platforms also prove to be a very effective marketing tool for your videos, as they have the potential to reach an audience that you might not even be aware of. Likes, comments, and shares of your video's YouTube link on social platforms can drive a significant amount of YouTube views on your videos.
Collaborate with Other Content Creators
The goal to increase YouTube views can seem daunting at first, even if you have a healthy marketing budget. Most content creators realize that there is no guaranteed way to build your YouTube audience. But there are ways to grow traction in your favour – collaborating with other content creators.
The process might seem intimidating at first, but all you have to do is build a relationship with a content creator who possesses considerable authority in your vertical. You can start by posting links to their videos on your channel and reaching out to them. Such collaborations will help your channel stand out and attract the audience your collaborating creators bring in.
Upload Transcript of Your Video
When you hear how to increase YouTube views, what is the first point that comes to your mind? For many content creators, the path of least resistance is to buy followers. However, this is not a sustainable solution, even if it gives a semblance of some social proof. 
YouTube favours behavioural metrics like engagement rates, video completion rates, etc. You can use more straightforward methods like uploading a transcript and enabling closed captions on your videos. This will help your videos perform well among the audience with special needs, linguistic barriers, and even in cases if you have poorly recorded audio.
It might seem like this advice is for the more advanced content creators, but it is the foundation of a successful YouTube channel. Early in your content creation journey, you might get tempted to post a video or two every week to increase YouTube views. While the strategy will help you get incremental traction, it can overwhelm your audiences and distract you from the best-performing content on your channel.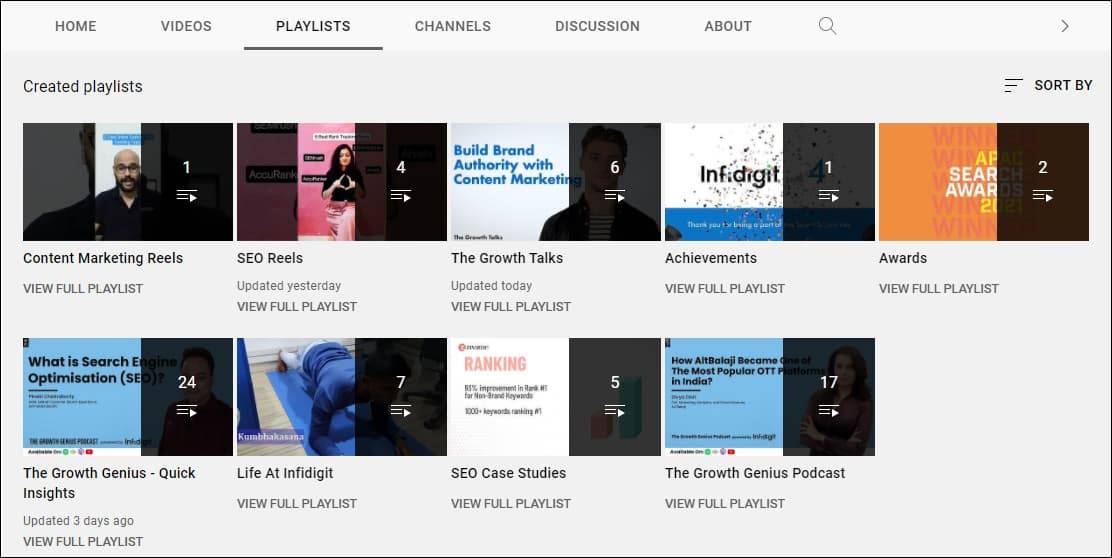 Putting together a playlist helps you categorize content on your channel and makes it easy for your viewers to navigate between your videos. This can result in consistent subscriber rates and longer time spent on the channel per subscriber.
Influencer marketing differs from collaboration in the sense that it can be a more transactional relationship. Collaborative relationships among content creators take time to culminate. This way, you are not limited by having to work with subject matter experts in your field. Instead, if you have some marketing budget or a physical product you can provide to the influencers, you can reach out to more people who might be targeting the exact audience you want to cater to. Your job is done as long as your message reaches your audience via the right influencer. You can use Traackr, Upfluence, BuzzSumo, etc., to locate relevant influencers and increase YouTube views.
Continue Building Your YouTube Views
Now that you're aware of the various techniques on how to increase YouTube views on your channel, you can leverage them to increase your subscribers and probably make your videos "viral-worthy". These techniques will not only help you to increase the number of views on your YouTube channel, but will also help you in organically ranking higher on YouTube, and becoming a prominent channel down the line with an impressive subscriber base.
Read More :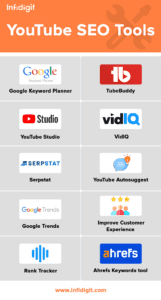 Popular Searches
Google Web Stories | Slug | Outbound Links | Toxic Links | Technical SEO Tools |Guest Blogging | What is ROAS | Mobile Marketing | Google Tag Manager | SEO Periodic Table | Bot Traffic | 404 and Soft 404 Errors | SEO tips for Online Grocery Stores | Google Bert Update | Robot.TXT and Meta Robot Tags | 301 Redirects | Mobile First Indexing | Podcast SEO | W3C Validation | Link Building Tools | Local Citation | Google Multisearch | How to Deal with Plagiarized Content | Increase Youtube Views | SEO Job Interviews Questions Answers | What are the Types of Digital Marketing | What is Search Engine Optimization | What is Canonical Tags | On Page Optimization Techniques | Types of Off Page | Link Building Services | What is Image Optimization in SEO | Boston SEO | SEO Company Dallas | Houston SEO Services