In many ways, Google has made our lives simpler. From finding information about any topic, booking our flight tickets, or playing games, Google always helps. In this article, we will discuss how Google helps us with Google Reverse Image Search and how it works on desktop and mobile devices.
What is Google Reverse Image Search?
Reverse Image Search is Google's technology, wherein an individual can search for information via images on its SERPs. It shows the user what the image is about, possible related searches, web pages that include matching images and similar images across the web is. This can be easily done by just uploading images on Google SERP. In simple words, it is similar to your regular Google Search, the only difference is that here you use an image instead of text.
The Google Reverse Image Search can be helpful in the following scenarios:
To trace the original source of any image
Copyright violations check
Finding details for any photo
Below given are the step-by-step instructions to perform a reverse image search on Google using your desktop or mobile device.
How to Do a Reverse Image Search on Desktop?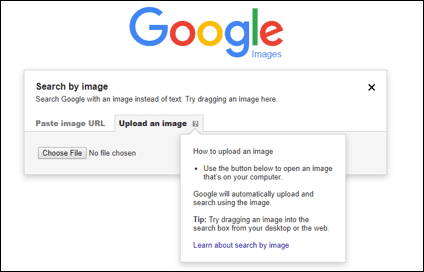 Open Google in your browser (compatible with Safari, firefox and chrome) and go to the Images section or click here –

https://images.google.com/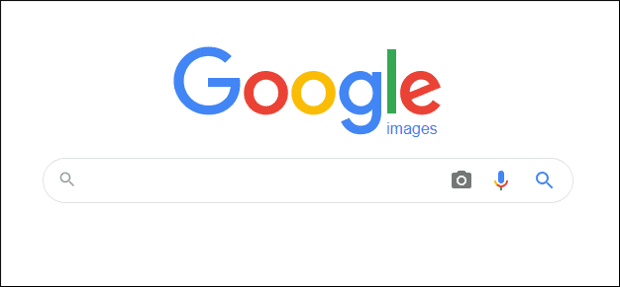 Click on the Camera Icon to upload your Image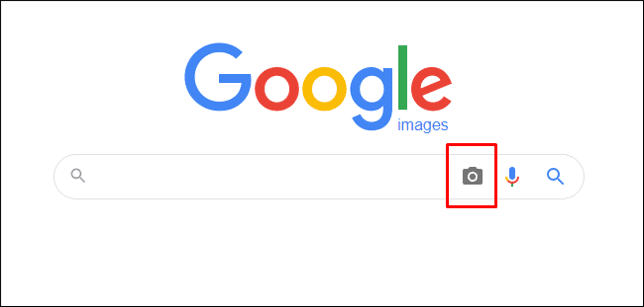 Enter the URL for an image you've seen online, upload an image saved on your device or drag the image from another window to the search box.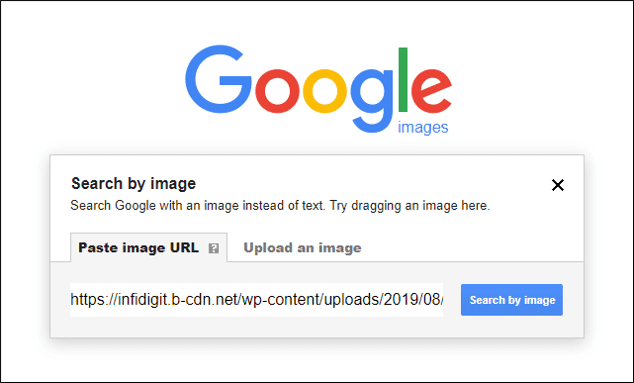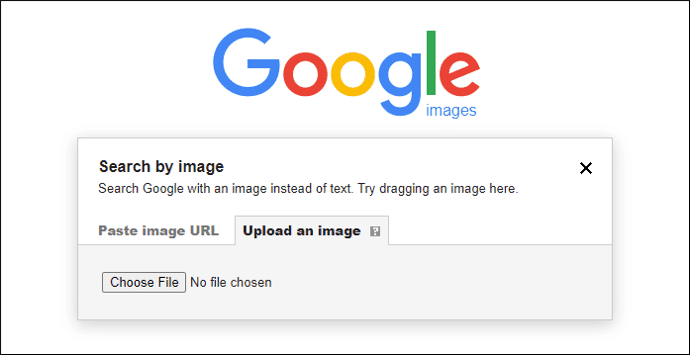 Click Search, and you will get the results. Explore the results that show the image you upload on top of the page along with some other suggestions. The results also show other sizes in which the uploaded photo is available to download.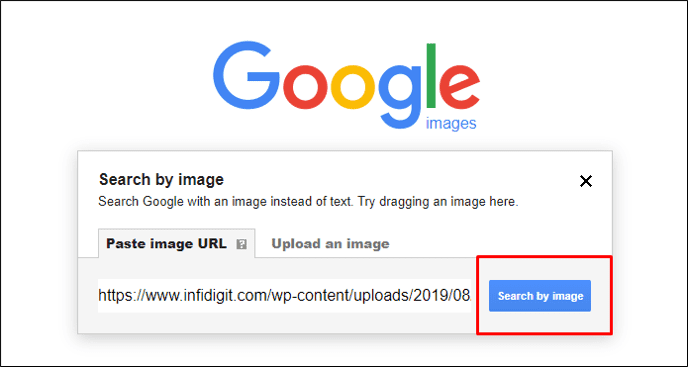 How to Do a Reverse Image Search Using the Chrome App on a Mobile Device?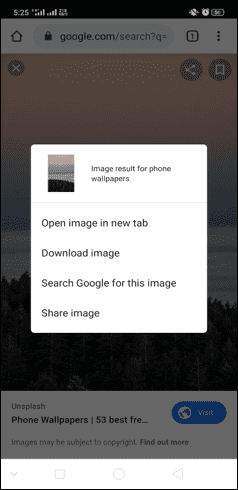 Open Google Images in the Chrome App. If you are doing a reverse image search of any image that you have found on the internet, using the chrome app is easier than the other options.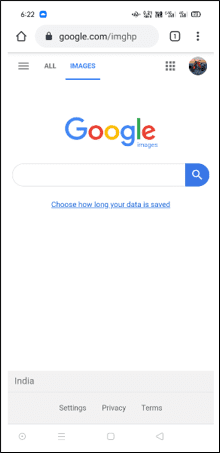 Select 'image' from the top navigation bar.

Search for any image you are looking for, e.g. 'Phone Wallpapers' and tap your desired image from the list of results shown in the SERP.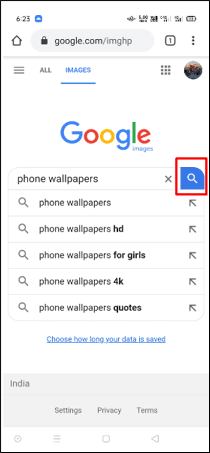 Once the image is opened, click and hold on the picture for a couple of seconds. Then select 'Search Google for this Image' and Google will show you the results that contain different sizes of the image and details about where else the image is located.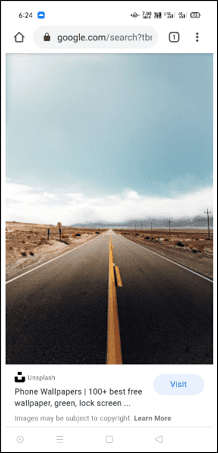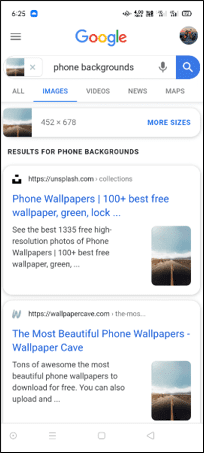 Here is a video from SEMRush where they have explained How to Do Reverse Image Search on Desktop and Mobile
How to Do a Reverse Image Search on a browser?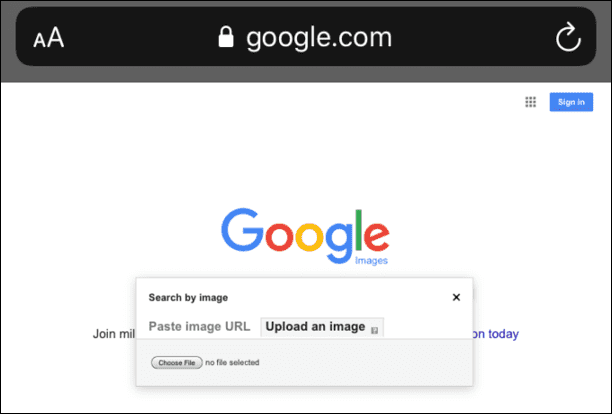 Open Google Images in Your Web Browser.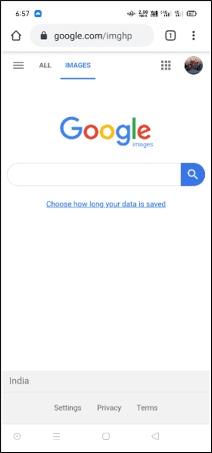 Change the website settings to the desktop view as if you click images in the mobile view, you won't be able to see the option to search for an image.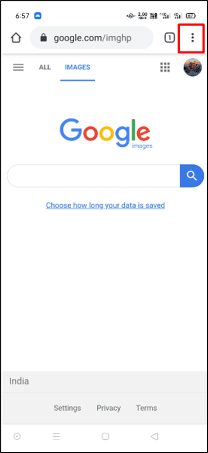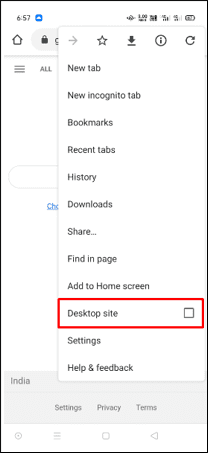 Click on 'image' on the top right corner.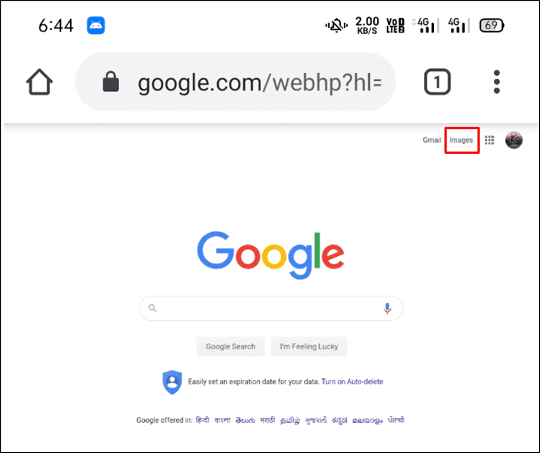 Click on the camera icon to upload the photo or enter the URL for the image.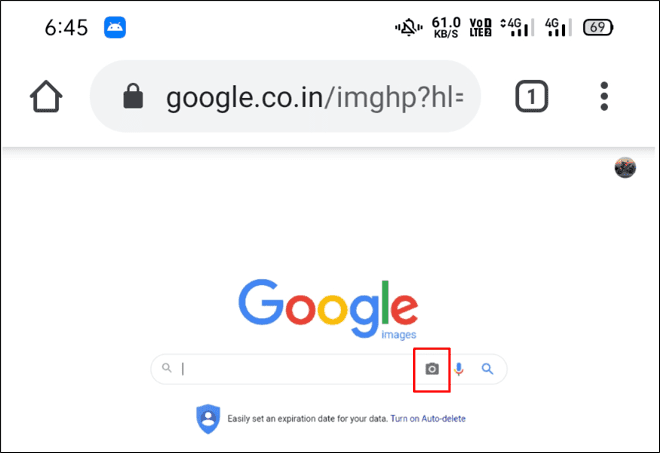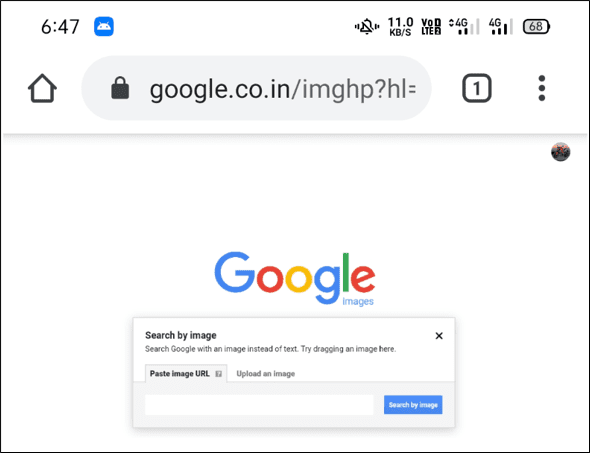 Click the search icon and you will see the results showing websites with the same picture and other available images.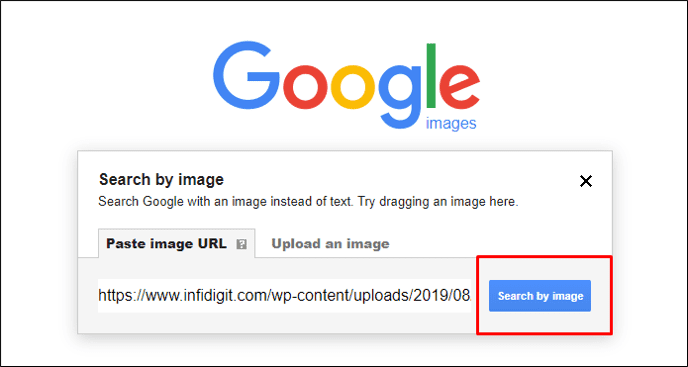 You can also use Search Engines like Bing and Yandex for Reverse Image Search
How to Do a Reverse Image Search from Bing on Mobile?
Another popular search engine from Microsoft named "Bing" also performs reverse image searches, but names it "visual search." 
Follow these steps to conduct a reverse image search from Bing
Click on Bing's camera icon from any mobile browser.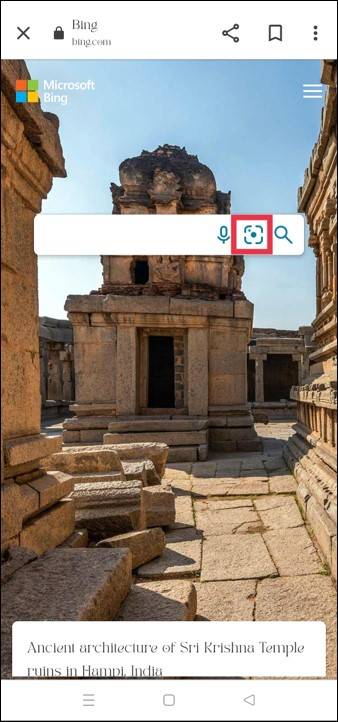 A message will pop up asking for access to your camera, grant access with a tap.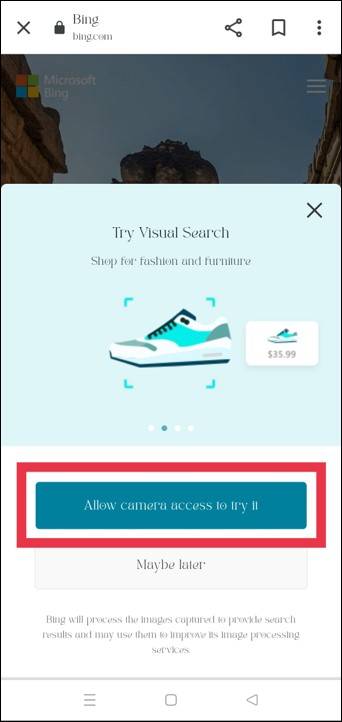 After granting access, on the next screen, click the Browse button on the bottom left. 

A pop-up menu will be displayed with various options like 

Take a photo

Browse your photo library

Browse third-party apps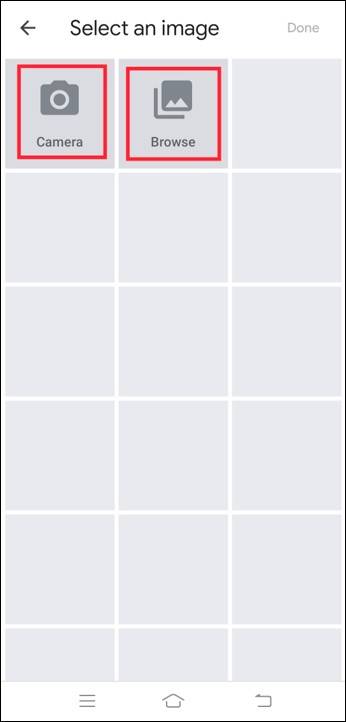 Choose your preferred option from above to conduct reverse image search through Bing
The latest versions of the Bing app also allows you to upload a photo from your camera roll and scan QR code to conduct a reverse image search.
How to Do a Reverse Image Search from Yandex on Mobile?
Russia's Yandex search engine similar to Bing has a unique image search feature that works on mobile devices directly from the browser. 
Follow these steps to conduct a reverse image search from Yandex
For conducting an image search, click on "Images" from the main search engine page.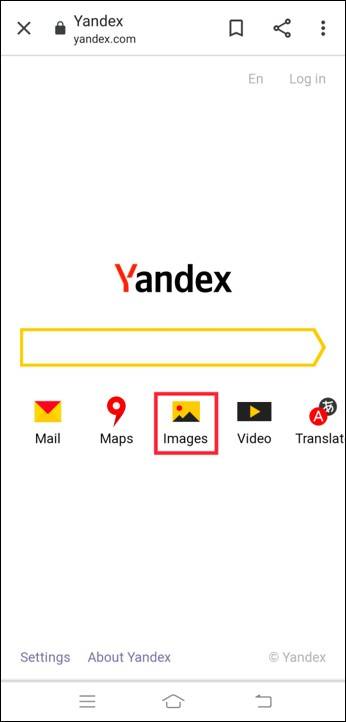 After clicking on images, you will be redirected to the following screen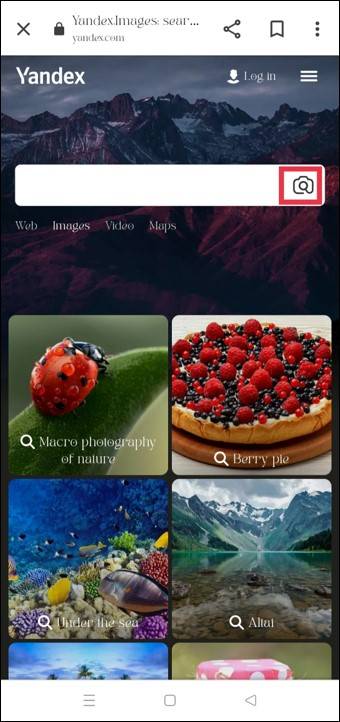 Then tap the camera icon in the search bar and you will be taken to options like

Take a photo 

Browse your photo library

Browse third-party apps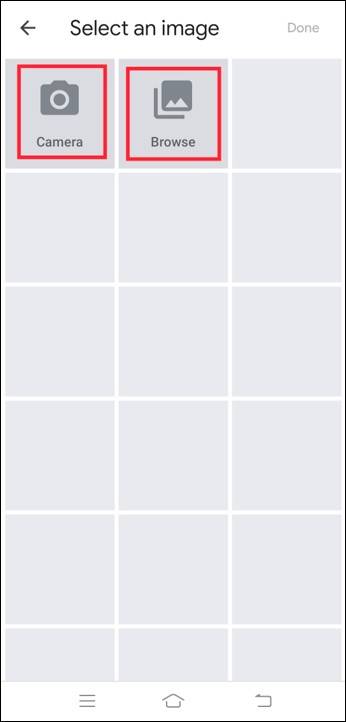 Then select the best option that suits you to conduct a reverse image search through Yandex
Conclusion
We believe this article has helped you understand what Google's Reverse Image Search is and how you can do an image search via your desktop, mobile or browser. If you have queries regarding Google Reverse Image Search, do let us know in the comments section below and we will get back to you as soon as possible. Watch our blog for more news and updates on Digital Marketing.
Read More :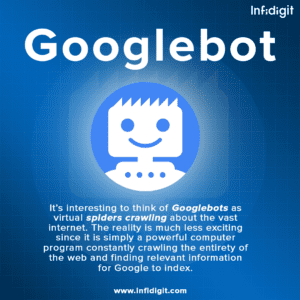 Popular Searches
URL Structure | External Links | What is Sitemap | What is Digital Marketing | Google Ranking Dropped | Sitelinks | Linkbait | Guide to Google Analytics Audience Report | Grey Hat SEO | History of Google | Digital Marketing Blogs | SEO Tools | Reverse Image Search on Google | Black Hat SEO | Googlebot | What is PPC | Blogger Outreach | Local SEO | Link Spam | SEO Chrome Extensions | History of SEO | ASO Ranking Factor | What is Youtube SEO | Organic Traffic in Google Analytics | Technical SEO | Types of Digital Marketing | What is SEO | Canonicalization | What is On Page Optimization | Off Page Activities | Link Building Service | What is Image Optimization | Boston Services | Dallas SEO Company | SEO Agency Houston