Keyword Stuffing Removal Case Study
How Infidigit Helped Karagiri's Avg Rankings by Keyword Stuffing Removal
Karagiri is one of the leading trendsetters in the world of Indian ethnic wear. With more than 10,000+ saree designs, Karagiri proudly flaunts the Indian heritage in a contemporary way! Ranging from Banarasis to kanjivarams, a wardrobe of gorgeous sarees to choose from. Karagiri is your one-stop destination for sarees.
What Karagiri was looking for?
The team was looking to improve the rankings of important category pages
Relook into the content to identify the gaps
To look into the content plagiarism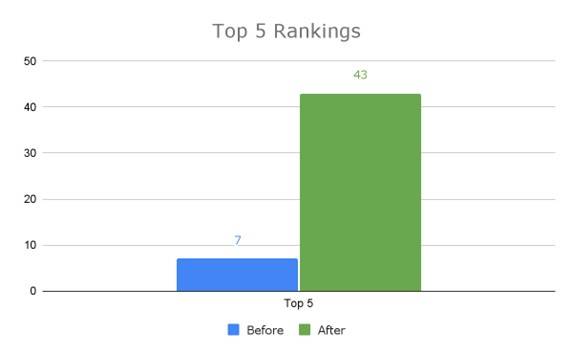 Avg ranking improvement for 15 category pages improved from 19 to 10

Top 5 Rankings improved from 7 to 43
How Did We Achieve The Result?
For this, we initiated a content audit and found out that the content on the pages was not SEO-friendly or user-friendly. Few of the pages also had content plagiarism, affecting the pages' performance.
Hence we decided to make changes to one page and updated the page which was plagiarised free,  more user and SEO friendly. Post the content update we started to see improvement in rankings for that particular page.
While doing the content audit, we also found out that the content on the pages had keyword stuffed. Keyword stuffing is not recommended for any sort of content. Hence we removed the keyword stuffing from the existing content until the team was ready with the new content.
Post our content audit and keyword stuffing removal we updated the content on 15 important category pages. After all the content was updated on those 15 pages, the rankings started to improve for keywords. This helped us to improve the avg rankings in the top 5 positions.
We have grown online traffic and sales for multiple businesses. We would love to do it for you too.
[caldera_form id="CF5e156a0f9ee3e"]