For how long will you make the same old spreadsheets and data-heavy reports? Such reports can take you days to build and be hard for your colleagues, clients, and even your higher-ups to decode. Moreover, you can lose sight of why you were making the data report in the first place, and instead of analyzing data, you can fall into the trap of only compiling data.
What you need is something that simplifies the process of collecting, analyzing, and presenting data. More so if you are a marketer, data analyst, or SEO company, because making data reports will be a core part of your job. Thankfully, Google heard the universal plea of needing a simplified version of data reporting and came up with Google data studio in 2016. In 2018, Google made their data studio free to use for everyone, whether they are a beginner or a pro. The Google data studio makes the challenge of data reporting a breeze, easy-to-decipher, and visual instead of wordy.
What is Google Data Studio?
Google data studio is a one-stop-source for syncing all your data from different databases or systems into a single, consolidated report or dashboard called a data source. These data systems include Google Analytics, My SQL, Google sheets, Google Ads, CSV files, Search Console, and more. 
Google data studio lets you make reports visual and concise – instead of wordy and scattered. These reports are easy to build, customize, interpret, and share. As the studio is a cloud-based platform, anyone can access the reports at any time. After pulling data from different data sources and syncing it to a singular data source, Google data studio lets you build a custom data report or dashboard either from scratch or through the help of its templates and widgets. Now all your data is visually engaging and concise. What makes Google data studio viable is that it is easy to use, so both beginners and professionals can navigate it or learn how to through the studio's free data studio analytics course.
How to Use Google Data Studio?
To use Google data studio, you must first have a registered account with Google. Then, you need to choose the data system you want to sync with the studio report and create a data source with. For this, you will have to authorize and give the data studio permission to sync. Once Google data studio collects and syncs the data from the system source, you can view the information and decide which metrics and information you would like to visualize and present in the data studio source report. For instance, if you are making a report on the performance of an ad campaign, metrics such as impressions, click-through rate, views, cost-per-click, and the like will be crucial to display.
The data studio report is a blank canvas that you can custom create or choose a template as a base. You then get to select how your data will appear and use the following to represent it:
Graph bars

Time series

Pie charts

Geo/ heat maps

Texts

Images

Shapes

Tables

Scorecards
You can customize how your metrics will fit into these visuals and use different fonts and colors to make them more appealing. You can also add as many sheets to the report to space out your presentation.
Advantages of Google Data Studio
1. Free to access
The best part about Google data studio is that it is free for everyone. In addition to the money factor, Google data studio is free for multiple people at one time to access, view, and edit. This shared accessibility makes it a super convenient platform for those who want feedback from their colleagues and higher-ups. Moreover, the creator of the data report can control who can view, edit, download, and share the file. This feature maintains the integrity and safety of the data report while also maintaining the ease of access available.
2. Can collect data from different sources
Google data studio can pull every single piece of data from up to 12 different data sources. As mentioned above, these include Google Analytics, Google Ads, YouTube, Facebook, Bing, LinkedIn, Cloud or My SQL, Search Console, and many more. Whenever you make changes or updates to your data source, Google data studio will automatically update the data report in real-time. This will save you the time and effort of making manual changes.
3. Data studio reports are easy to read & share 
What makes Google data studio a universal favorite is how easy it is to share a report or dashboard. You get the freedom to control whether you want everyone in on your data report or no one at all. All you have to do is share the report link that will let others view, co-control, and edit your data studio report. Moreover, the visual yet informative presentation of the data studio report makes it very easy to grasp and understand.
4. Real-time reporting 
As mentioned above, Google data studio reports are easy to read and understand. While those you allow access to can view and make changes to the data report, Google data studio ensures that all changes get pulled into the report at the same time. So, if you and your entire team are looking at the report you built, they can make simultaneous changes to it, and the report will update collectively for everyone.
5. Creates interactive user experiences 
Another unique feature of Google data studio is that the metrics, information, and visuals you choose to display in the report don't have to be static and one-dimensional. They can be interactive and multi-dimensional. Google data studio makes it possible to make widgets, images, and information come alive and clickable by those you collaborate with. Others can visualize and change the report if you allow them to exercise control. This feature makes Google data studio a very user-friendly application.
Simplify Your Data Analysis and Reporting with Google Data Studio:
Google data studio is a 360-degree solution suite for all your data reporting needs. You can convey your views and findings as broadly and aptly as possible and collaborate with others in real-time. The user-friendliness of Google data studio makes it a hit for both analysts and end-users.
Read More :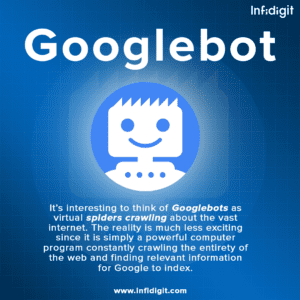 Popular Searches
SEO Services in US |  Professional SEO Company  |  SEO Agency in USA  |  SEO Consultants USA  |  Ecommerce SEO Company  |  SEO Audit Services |  Google Penalty Recovery  |  PPC Company  |  App Store Optimization Company  |  Conversion Rate Optimization Services  |  Enterprise SEO Services  |  Pogo Sticking  |  Lazy Loading  |  Reciprocal Links  |  Google Sandbox  |  SEO Metrics  |  Title Tags  |  Top YouTube Searches  |  SEO Friendly Website  |  Subdomain vs Subfolder  |  Google Keyword Planner  |  Blog Content Ideas  |  How Search Engines Work  |  Above the Fold  |  Voice Search SEO  |  What are Backlinks  |  Keyword Difficulty  |  Broken Link Building  |  Alt Text  |  Googlebots