The latest State of SEO Report is out with its many predictions and SEO trends for 2024. The report was released by Search Engine Journal (SEJ), where they scanned and scrutinized the research and POVs of experts to arrive at the trends that would hugely impact the SEO space in 2024. 
The report attempts to understand the challenges SEO experts faced previously and what shifts and evolutions are expected in 2024. If you want a robust SEO strategy in 2024 that will stay relevant in the coming years, you need to account for the challenges, trends, and expectations documented in the report.  
What SEO strategies will work in 2024? 
SEO strategies will continue to form the crux of digital marketing strategy in 2024. Most of the SEO fundamentals related to page speed, links, content, responsive design, etc., will remain unchanged. 
With the rapid changes in technology and newer upgrades being launched each day, it becomes crucial to stay informed of what will and will not work for SEO in 2024.
Good content
A content strategy is considered great when it not only focuses on optimizing content for SEO and increasing the organic reach, but also focuses on producing quality content. The content that goes on your website sets up your brand narrative – it tells the story, vision, and idea behind your brand. 
When you publish good content on your website, you become the authoritative voice among the various stories told in the online world. Conversely, you can leverage your content marketing efforts to gather backlinks, increase organic traffic, and rank on SERPs. High-quality content also helps you engage and establish long-term relationships with your customers. 
Fast-loading page speed
Among Google SEO's trends and many upgrades, Core Web Vitals established page load time as one of the factors that impacts websites' ranking on search engines. Ever since, Google has been putting greater emphasis on page loading times, especially for mobile users. 
Better page load times are crucial for building user experience and attracting traffic to your website. When a user encounters smooth page loading and navigation on your website, they may visit again, pushing up the retainer customer count and conversion rates. 
Links and backlinks
Link-building will remain a core activity for SEO in 2024. Links, whether backlinks or hyperlinks, express or implied, help search engines facilitate crawling and indexing. Search engines consider a website with a good number of links as credible and trustworthy as its content is backed by authoritative sources. 
Google considers links as a sign of trust. When websites link your content to back their own sites via backlinks, this means your content is valuable and deserves a top spot on search results. 
Responsive design
Responsive design refers to the capability of your website to adjust and realign across devices and dimensions. A responsive UX design for your website will be essential for SEO in 2024. 
More and more users use multiple devices, like laptops, mobile phones, tablets, desktops, etc.,  to browse the internet and interact with your website. They may open an article on their desktop, shift to reading it on their smartphone during the community, and make the important bits on their work laptop while at the office.   
A mobile-friendly version is just not enough. On the contrary, it will compete and divide your traffic acting as a contender to the desktop version. Instead, businesses should opt for a responsive website design that shapeshifts to fit different devices by resizing images and text and realigning columns and structure. 
Voice search optimization
Online users are getting used to Google's Voice Search feature. In 2024, Voice search will become increasingly popular and grow even more. SEO strategists must consider voice search optimization as a part of SEO in 2024. 
Voice search optimization entails optimizing the website using long-tail keywords and natural language. When optimized for voice search, your website will be visible on voice search engines. 
People Also Read: PPC vs SEO
What to expect in terms of SEO in the future?
SEO has evolved into a full-fledged strategy that can help your business gain visibility, increase traffic, and boost revenue. From the early days of keyword stuffing and meta descriptions, SEO has moved into a multi-faceted optimization technique. But what does the future entail for SEO as a strategy? 
Google continuously brings updates to refine and improve its algorithms for better search results. These are exciting yet challenging times for SEO experts and strategists as several significant changes are in store for them with the onset of AI tools and related automation tech in content and digital marketing. 
In the coming years, Google will lay even more emphasis on user experience, and content quality as more businesses shift online and produce content that is optimized in so many aspects. Both user experience and content quality will be big differentiators, segregating the authority voices from the followers. 
The mobile-first approach will also take the upper hand among the SEO trends in 2024, with more and more users opting to use their mobile phones to search for products and services online. A deeper understanding of natural language and more relevance on searcher intent and preferences will be top SEO trends in 2024, impacting SEO strategies. 
For web designers and marketers, it is a constant task to stay up-to-date and relevant, and in sync with Google's new upgrades, including its BARD, an equivalent to OpenAI's ChatGPT. Marketers will also have to accept and adapt to AI being a mover in SEO. Marketers and designers also need to constantly address customer queries accurately and speedily to create trustworthiness. 
The Leading SEO Trends To Follow In 2024
SEO is an ever-evolving concept and a crucial marker in determining and reinventing your digital marketing strategy over the years. On one hand, we have Google algorithm updates that bring new parameters into context. On the other hand, we have rising competition and a greater understanding of what it takes to rank on SERPs.  
As the competition to stay visible becomes tougher, it's always feasible to stay up to date with the SEO trends in 2024 that will be shaping your latest SEO strategy:
First-Hand Knowledge Of A Subject (the new "E" in EEAT)
Google's popular acronym EAT (Expertise, Authority, Trust) has an extra E now – Experience. Google will give preference to the experience of the creator while evaluating the quality of the content and ranking it on SERPs.
Experience refers to the real-world knowledge and first-hand experience the founder, creator, or author has on the topic they are churning out content on. Websites need to take a closer look at who their content creators are. If the creator doesn't have the authority to speak on that particular domain or area, their content may be considered of lesser quality.   
Audience-targeted, not traffic-targeted content 
Google is renewing its effort to penalize websites that prioritize traffic generation over giving value to its audience. An HRM software website publishing content related to travel guides and ranking for certain high-volume keywords is suspicious and spammy. 
Google will flag such content, and businesses that have little to zero consideration for user wants and interests will have little chance of ranking in SEO in 2024. Conversely, sticking to topics related to your industry and domain, and producing content that's worth consuming would be more beneficial. Use a content planning tool to discover relevant and trending topics related to your industry based on trending user queries or keywords.  
A Stronger Focus On Author Authority 
Google is concerned about the AI-generated or auto-generated content ranking on SERPs and wants to ensure that the content is generated by real people for real people. Google wants to elevate the user experience and quality and authority of the content that ranks on its search engine. 
To make sure you meet Google's guidelines, recruit content makers that are actually experts in your domain and industry. Some other pointers to keep in mind while producing content for your website include:
Including author bios to let Google know the expertise and knowledge level of your creator. 

Building author pages/profiles where all articles written by that particular author are linked. 

Linking all social media handles of the creator to let Google understand that the creators are real people having real expertise. 
Content that is satisfying and useful 
In August 2022, Google released its helpful content update, which is another algorithm update determining how content will be created and ultimately ranked in 2024. Beyond the content being high-quality, Google's update stresses the need for content to be helpful and truly satisfy the queries of the users. 
Though user satisfaction and helpful content aren't quantifiable, there are certain things that can be noted while designing content:
Created for readers and not search engines. 

Appropriate and satisfactory for the target audience

Relevant to the subject area or primary domain

Created by authoritative and expert creators

Gives in-depth knowledge about the subject under discussion

Include keywords beyond search volume 
AI content & content writing software 
Despite Google's insistence on 'real content for real humans,' AI will increasingly invade and dominate content writing in 2024. These integrations are highly time-saving and can help you integrate SEO and AI in no time. Almost every content creator has laid their hands on some version of AI content creation in the past year. 
Instead of pumping out auto-generated content, marketers can leverage these tools to build and speed up their content workflows: 
To design content briefs for writers to understand the structure, keywords, and objective of the piece to be written. 

To develop content outlines that help writers understand the direction needed to create original content.

To generate content ideas with a lesser effort by saving time on brainstorming and research. Content ideation tools can help break writer's block and open up avenues that the writer may not have considered yet. 
SEO automation 
Beyond content creation, AI will proliferate other aspects of SEO to automate tasks and optimize processes. SEO professionals can leverage AI-based SEO software tools and applications such as:
Keyword research tools for automating tasks that needed manual handling of spreadsheets. 

Website graders to identify and prioritize the areas that need optimization on the website.

Site auditing and monitoring platforms like SearchAtlas help to detect changes and technical issues with any website.  
SERP positions' effects on CTRs
As mobile phones become the new go-to options for browsing the internet, Google has enabled endless scrolling on both desktop and mobile phones. Users can easily scroll through pages of SERP results and find content that meets their needs. 
CTR (Click-through rate) and ranking position have always been bound in a close-knit, consistent relationship, with the top three SERP results garnering the majority of the clicks. 
As mobile optimization and endless scrolling open up the expanse of information for users, Google SEO trends in 2024 will see an impactful shift as users smoothly navigate across the many pages of search results. 
Zero clicks and featured snippets are also unlikely to majorly impact the CTR as initially predicted. A SEMrush study reports that only 25.8% of Google searches result in zero clicks.    
From now on, websites could benefit from being on the first three pages of search results. So make sure to optimize your titles and meta descriptions and use features like schema makeup to render your content worthy of engaging with and clickable on SERPs.  
Product page SEO 
Google rewards long-form content that's informative, authoritative, and satiates user queries. In 2024, however, it is likely that more sleek content, like product descriptions, will get rewarded if they are successful in providing more successful content. 
A few optimizations that SEOs can consider while building such pages include:
Drop-down menus

FAQs

Customer reviews

Adding keywords to the product description

Answering user queries related to free shipping, return policy, warranties, upgrades, add-ons, customer testimonials, etc. 
Making the content as helpful and informative as possible can help you land that coveted page on SERP and convert your traffic into customers. 
SEO competitor analysis
With the help of SEO tools, competitor analysis will be easier in 2024. Competitor analysis is useful in shaping your SEO strategy, especially now that Google is placing even greater relevance on industry expertise and relevant topic areas for websites. To establish yourself as a thought leader in your industry, it is essential to understand what your competitors are doing to rank and refine their content strategy.  
SEO competitor software can help to compare your competitors' content, backlink strategy, domain authority, etc., against yours for gap analysis and SEO strategy building. Use off-page and on-page SEO and leverage the analysis to build your own unique SEO campaigns. 
Less crawl frequency
As per its climate goals, Google is attempting to operate on carbon-free energy by 2024. This isn't a mean feat and would require several breakthrough efforts, including reducing the frequency of crawling web pages. Reducing crawl frequency is one of the easiest ways to help conserve resources and improve sustainability initiatives.   
Reduced crawl rates will have a direct implication on its likely capacity to discover new content, and Google may take longer to note new changes made on any website. It is better to optimize your website's on-page SEO in one go for the search engine to recognize the optimization and help you rank higher on SERPs. 
Image SEO reformed
While we give lesser preference to image optimization in SEO, they do play their role in helping you rank better on search engines. Besides faster loading times, images can be an added opportunity to include additional keywords and semantically-related text in the website content via the alt text. 
Google favors images with alt text and schema markup as these features are helpful for crawlers to understand the image content. Alt text can be of great assistance to visually impaired individuals or those limited by connectivity issues. If a website is making its content accessible to all users, Google rewards the inclusivity by ranking it higher on its search engine. 
High-performing, quick-loading websites
Although we are aware by now that quick-loading, responsive web pages are a preferred choice for Google, the actual page experience update did not come until 2021. Till March 2022, Google did not finish rolling out the update and will continue refining the signals it considers worth noting to assess if a page is high-ranking. 
SEO trends in 2024 will be impacted by Google's Page Speed Insights and Core Web Vitals update as parameters to monitor and evaluate a website's performance and speed. Optimizing the page load times and user experience alongside content quality will grant businesses the opportunity to show up as top search results on Google.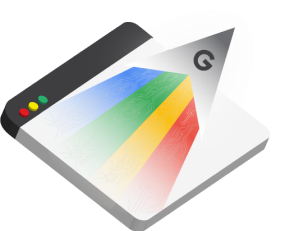 Elevate your web presence by Infidigit's SEO solutions.

Unlock higher rankings, quality traffic, and increased conversions through tailored award-winning SEO strategies.

Elevate your web presence by Infidigit's SEO solutions.

Unlock higher rankings, quality traffic, and increased conversions through tailored award-winning SEO strategies.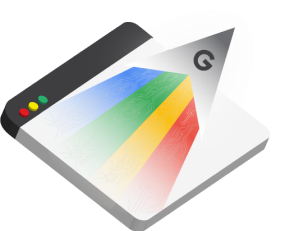 Predictions on SEO's Trend 
Organic search wins in the end over Google Ads.
Google's paid ad search revenue is on a declining trend, as per its revenue reports. The report published in October 2022 shows an increase of only 4.2% against a 32% increase in February 2022. Microsoft Bing ad revenues are slightly better than Google's but do not show a steady growth figure either. 
Besides the decrease in ad revenue, the size of bids of ad revenue campaigns has also decreased considerably by 50% from the previous years. Google has allowed organic reach to take over its ad business.  
These developments are also due to the fact that the IMF hasn't released a very optimistic financial forecast for the world in 2024, which could be the year of the great recession. Paid promotion is the first expense that businesses cut into when in crisis. Also, customers are less likely to click on sponsored and paid ads nowadays. 
AI-generated images get popular
AI is being used to generate high-quality images that not only get better as prompt quality improves but are also as recognizable by Google as actual images are. There are possibilities that if the query is relevant, AI-generated images may rank on SERPs. 
It is still not known certainly how Google will treat AI images and what impact they will have on SEO. But you can give these AI-based image-generating tools a try and wait for the clouds to clear.  
AI content overuse
Writers with original insights and authority content will become more expensive, and the upcoming slew of AI content-generating tools will assist SEOs in saving as much as possible on content creation. However, this would lead to the overuse of AI content, which may be perfect in grammar but low-quality with useless fluff devoid of original thought and ideas. 
AI cannot replace human writers, but it can definitely speed up some aspects of their writing, like brief building, research, etc. SEO professionals who rely on AI content may get caught in Google's helpful content update that downranks low-quality and spammy content. 
Entities control keywords
Google uses its NLP (natural language processing) APIs to test a piece of content, identify the most meaningful terms/entities, and define what the text contains. Any new information found is added to all other data pieces that Google holds on a particular entity. With enough information in hand, Google moves to grant a knowledge panel to the entity.
As Google shifts from keywords to entities to look for optimized content. Entity-based optimization is taking over traditional keyword SEO. Entity-based optimization also plays a big role in local queries by helping Google determine whether a query is relevant enough for a certain location. Enrich the content on your website to target entities close to the target one to give the search engine enough surrounding context. Grow your Google Business Profile to inform Google about you as much as possible. 
Google Shopping expanding
Google is also expanding and upscaling its shopping features, including Merchant Center, Products, Google Shopping, etc. It brings all e-commerce utilities to one place to become the e-commerce aggregator that features the best goods, descriptions, and reviews. It has a separate 'Where to Buy' section where users are given suggestions from where they can make purchases. 
E-commerce websites need to start adding services like Google Shopping to get featured in the 'Where to buy' section. You can also use this section to compare the prices with competitors and make changes to stay relevant. Google's 'Where to Buy' section puts e-commerce marketing funnels in danger as customers would directly land on product pages which would cut into the clicks e-commerce websites usually receive. SEO strategists need to make room for these changes by adding Google Shopping snippets to win back clicks.   
Visual search has become widely used
Google's MUM artificial intelligence, the power behind the Google Lens feature, is a force to be reckoned with. Google Lens feature has drastically improved its performance over time and will continue doing so. 
To stay discoverable by Google Lens and its AI algorithm, make sure that the images on your website are of high quality. However, high-quality images may impact your page load times and UX. The best strategy, therefore, would be to make image optimization a part of your SEO and develop a brand style to stand out from the crowd. Designing your images and adding alt text for each image is also a must. 
Featured snippets and zero-click results
Featured snippets and zero-click results have become a prominent part of SERPs today. They are search results that appear at the top of the page of the SERP and feature the information they are looking for without the need to click on it. 
There's some debate among the SEO professionals around these two. Why? Because it was believed that they steal clicks and traffic from other search results as users get what they need without any clicks on websites, they are eye-catching and a quick way to get noticed. 
Studies also report that Google users are bound to clock on featured snippets more often than other search results. To counter this, optimize your content to grab more snippets and structure the information on your site in such a way that it gets featured in the zero-click section. 
Conclusion
While we cannot be 100% sure about the developments in Google SEO trends and strategies, we can say with certainty that quality will be given preference over quantity.  
Instead of churning out content that's half relevant and half-baked, put in more investment in SEO to reap the benefits of unpaid organic reach over paid ads. Until more new trends unsettle the SERPs and topple over SEO strategies, stay in the loop and begin reinventing your SEO game! 
Popular Searches:
SEO Services For Small Business | SEO Metrics | Cornerstone Content | Top SEO Company in Delhi | SEO Analyst Jobs | Technical SEO Tools | Local Citations | Off Page | Direct Traffic in Google Analytics | Direct Traffic | App Store Optimization Services | SEO Consultant Service | Voice Search SEO | Google SEO Services | Professional SEO Company | Http Error Codes List | SEO Service Provider Company | Explain Digital Marketing | SEO Services Agency | Top 10 Search Engines in The World | SEO Consultants in Mumbai | Website Migration | Importance of Website in Business | What Are External Links | What Are Sitelinks | Periodic Table of SEO | Search Engine Names List | What Are Google Alerts | What is Rich Snippets | What is Enterprise SEO