Early this month when Behshad Behzadi from Google revealed new features of Google's conversational search during the SMX West event in San Jose, California the audience was all ears.
Little did I know that these features will become an integral part of my life within such a short span of time. I felt that keeping these features to myself would be too selfish and so sharing it with all of you here.
Search your mailbox
Did you know that Google can search for specific emails from your mailbox? I did this voice search and it helped me with emails from a specific person.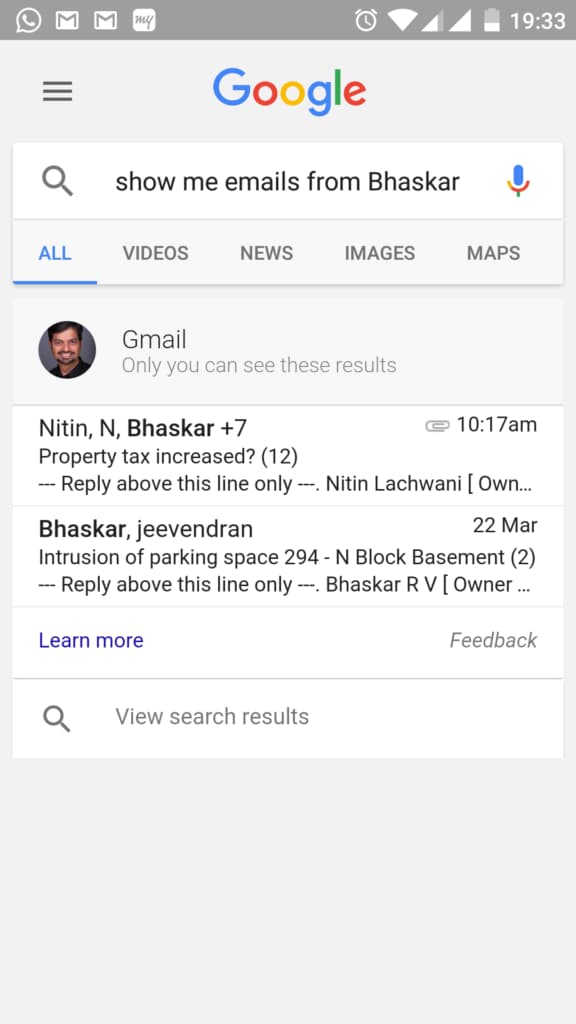 Search your Photos
Do you ever come across a situation when you need specific photographs from your own album. It's too cumbersome to scroll through the millions of photographs that you have on your album on the phone. Search is your best companion in such situations. I just used the voice search "Ok Google, Show me my pictures at beach" and here's the results from my own album.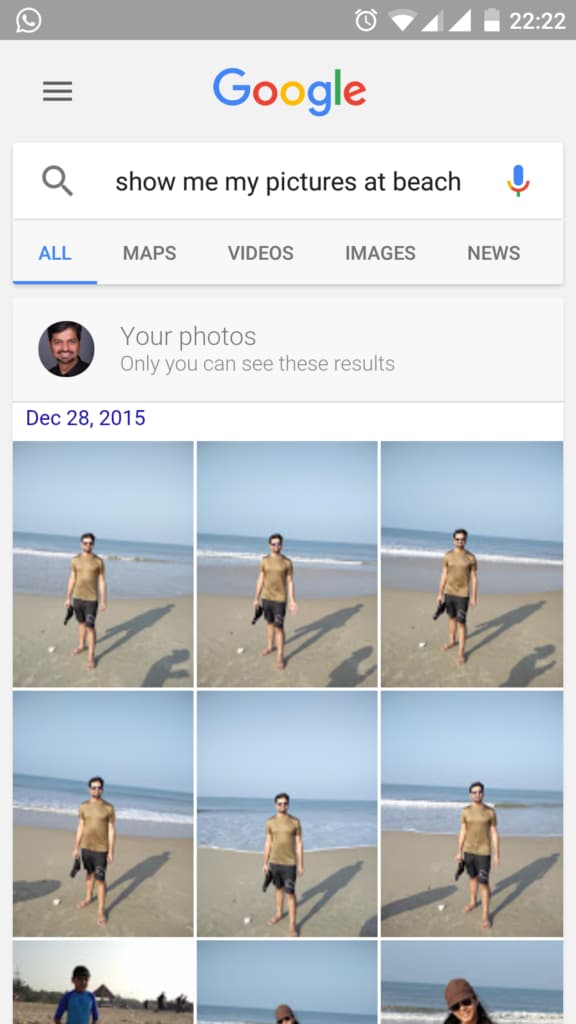 Search your Calendar
Do you sometimes feel that a 24×7 personal assistant who could help you with your schedule etc would provide you more time with your family and friends. Google has an answer to that too.
I asked Google "when is my next flight" and it pulled the required information from my calendar.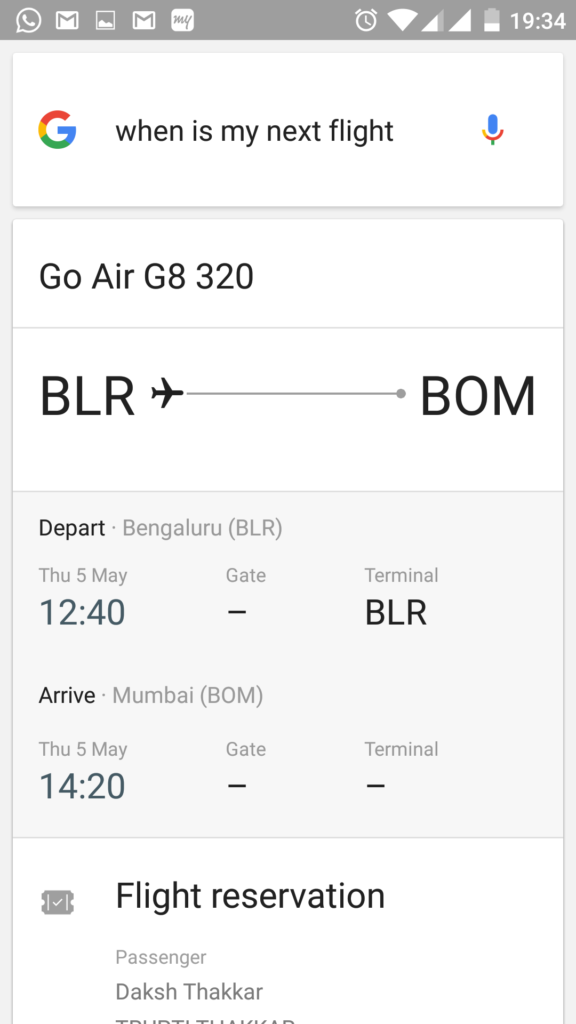 Google is already an integral part of my life and now with these features the communication between Google and Me would be more frequent. Thank you Google.
Behshad also shared more information on contextual search and do I need to say that the results were amazing……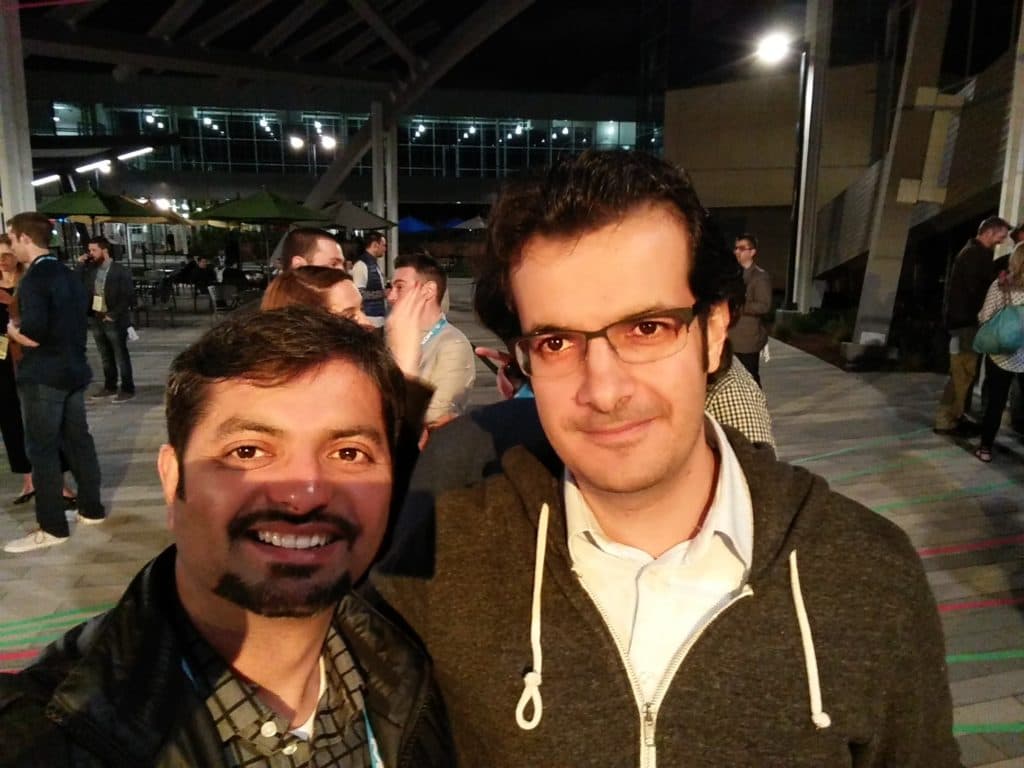 Behshad and Me at the Google Dance Party at Googleplex – Mountain View.
Popular Searches
SEO Company | SEO Services | ECommerce SEO Agency | SEO Audit Services in India | Google Penalty Recovery Company | Local SEO Company | Link Building Company | CRO Services | Cloaking | Featured Snippet | What is SEO | Types of SEO | Types of Digital Marketing | Types of Sitemaps | EAT SEO | Internal Links | Ecommerce SEO | Cloaking SEO Technique | Movie Carousel Schema | Google Adds Change of Address Tool |