Search Engine Optimization (SEO) has been synonymous with keywords. You cram and load a web page with related keywords, and you will find it among the top-ranked ones in Search Engine Results Pages (SERPs). However, things have changed drastically since then. Google and other search engines these days do not evaluate the rankings of web pages merely based on keywords. Instead, it tries to understand whether a web page is offering a rich user experience or not. In an organic search engine result, the user experience design or UX plays a very crucial role. Let's understand the impact of UX on SEO in an elaborate manner.
People Also Read: Why Website is Important For Business
Can UX Affect How You Perform in Search?
UX and SEO go hand-in-hand these days. Apart from trying to provide the most relevant content, search engines also look to offer a rich user experience to their users. This is done by interacting with them using web pages that provide a good user experience. Therefore, when you design your website, you must take care of certain signals that can enhance the user experience of visitors. The more user-friendly your website is, the higher your ranking will be on a search engine's page. A professional SEO agency like ours can help you create an effective UX SEO strategy.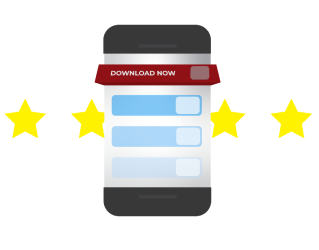 Do you want to boost your mobile app performance?
Optimise your mobile app with our award-winning ASO strategies that will lead to higher rankings & installs on Play Store & App Store.
Do you want to boost your
mobile app performance?
Optimise your mobile app with our award-winning ASO strategies that will lead to higher rankings & installs on Play Store & App Store.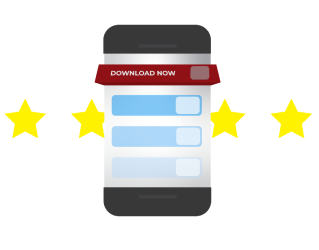 How SEO Is Affected by User Experience?
Several factors contribute to the user experience of a web page. Search engines include these factors, known as UX signals or UX metrics, in their algorithms to evaluate the rankings of web pages. The ones that score high on UX metrics evaluation are ranked higher on SERPs and vice-versa. Therefore, including these UX metrics in your web pages should form a crucial part of your SEO strategy. Let's look at some crucial UX metrics that affect a search engine's results:
Duration on Page
How much time will a user or visitor spend on my web page? Isn't this a question that bothered you the most while creating your website? The amount of time a visitor spends on a web page is known as "dwell time." If a visitor is spending a greater amount of time on your web page before navigating back to the search results page, it means that your page is offering a rich user experience. A high dwell time also means that a page's content is relevant as well as engaging. Such pages are the ones that acquire top rankings on SERPs.
Bounce Rate
Whenever a visitor visits your website, you want them to stay there for a longer period. The more pages they visit on a website without moving back to the search engine results page, the better user experience your website provides. This is exactly what a bounce rate is all about. It is the measurement of the percentage of visitors that exit a website after viewing a page. A low bounce rate may indicate higher user satisfaction. Such pages are often given a high SERP ranking. 
Engagement
An engaging web page contributes highly to its user experience. This has more to do with content formatting and the page's design rather than the content itself. If a user finds a website or a web page interesting, they automatically start engaging with it. And this may result in an increased dwell time or low bounce rate, or both. Search engines reward web pages that are highly engaging and attractively designed with top SERP rankings. From an SEO point of view, a website's architecture determines how quickly a search engine can find and index its pages.
Pages Per Session
This UX metric measures how many pages of a website are visited by visitors during an active session. A session begins when a user starts a search on a search engine, and it ends when a user exits the search engine or if there is no activity for a prolonged period. The number of times a visitor visits a website during this session contributes to its UX rating. A high page per session figure indicates that a user likes a web page's content, and hence, it results in a higher ranking on the SERP.
Rankings
It's a well-known fact that a top-ranked page on a SERP will attract more visitors than the ones that are ranked lower. A study reveals that the top-ranked page on Google's SERP gets 34% of the organic traffic. On the other hand, the second-ranked page gets only half of the organic traffic, i.e., approximately 17%. The search engine's algorithms conclude that a page has a higher ranking because it provides a rich user experience than the ones with lower rankings. However, search engine rankings are never fixed and can change very quickly through best SEO practices.
Recommended Practices for UX SEO
An effective UX SEO strategy can help immensely in boosting your website's SERP rankings. You can either do it yourself or take the help of a professional SEO agency to improve your website's UX metrics. Below are some of the best UX SEO practices that you can implement:
Many times, a website contains all the useful information, but the users aren't able to find them easily. It's because the website is disorganized or its architecture is not user-friendly. And this can cause a significant decline in its SERP rankings. Therefore, always make sure that the information on your website is easily accessible to users. They can navigate to whatever they are looking for. One of the best ways to do this is to organize your website content in a readable and SEO-friendly format with bullets, headers, sub-headers, and visual aids.
Page speed means how fast the content is loading on your website. As soon as a user lands on a website, they want everything to be there. No one is interested in spending much time on a slugging website that is taking ages to load. This results in a high bounce rate and lower dwell time, and hence, compromises your website's SERP rankings. You can optimize your website's page speed by using theme and plugin installations and controlling the size of images, videos, and other visual aids that are present on your web pages. 
Give Priority to Mobile Users
A majority of users worldwide access search engines through their mobile phones. That is why Google and other search engines these days use mobile-first indexing methods for ranking web pages. It means that search engines look for web pages that are perfectly suited for mobile viewing and rank such pages higher on their SERPs. Therefore, it's essential to create a mobile-friendly website. Make sure your web pages are simple and clear. The content is easily readable even if the user is on a smartphone. Avoid using heavy videos and images that may take time to load on mobile phones. Also, avoid unnecessary inbound links.
Send clear signals to users
When a visitor comes to your website, they should be clear on what to do, how to do it, and where to do it. In other words, your website should interact with them. This can be done using buttons and embedded links within the pages. Another method is to use a lot of "call to action" points. You can also use graphics and other visual aids to communicate with your visitors. For example, you can use arrows to indicate a preferable link or button on your web page. Finally, include social media share buttons on your website pages so that a user can share them with the others.
Make sure branding is consistent
Your website represents your business in the digital world. When a user visits your website, an image of your brand or business is created in their minds. This is done through color templates, the use of a logo, font, style, design elements, etc. Now, these elements determine if a user can recall your brand name whenever they see similar patterns elsewhere, maybe on a social media platform, on a pamphlet, or on a street hoarding. Hence, you must try to get a catchy and unique UX design with consistent branding cues on your website. 
How Should Designers and SEOs Collaborate?
By now, you have learned enough about how UX and SEO are closely related to each other. That is why SEO professionals and UX designers should collaborate and work in conjunction to achieve a common objective of improving a website's traffic. Here's how this can be done:
Website designers and SEO specialists can share reports and data with each other to improvise a website's UX quotient. An SEO professional can churn out search engine analytics and provide design suggestions to improve a website's ranking. They can also reveal UX-related issues that are negatively affecting the site's SERP rankings. On the other hand, UX designers can ask for approval from the SEO team before implementing their ideas. They can also share their challenges and experiences while executing SEO suggestions.
Both the designers and the SEO professionals are equally crucial for an organization. Their jobs are interlinked, with one depending on the other for the final execution. Hence, both teams should frequently meet to discuss the issues and challenges faced by each other and arrive at the best possible solutions. Face-to-face meetings can also help in understanding personas and clearing inter-department differences (if any).
Consult before taking crucial decisions
UX and SEO teams should be able to work mutually and perpetually for the betterment of the organization. The aim should be to offer a rich user experience to visitors, thereby improving the website's ranking on the SERPs. Therefore, they should make collective decisions on implementing design and SEO-related suggestions. There should be no place for egos in consulting with each other before taking crucial decisions that can ultimately impact the business. Together, they can identify areas for improvement and overcome hurdles as a team rather than working as individuals. The goal should always be to stay ahead of the competitors.
Conclusion
Hopefully, you have learned how important it is for UX and SEO to work in collaboration to create a successful website design. This does not only bring organized traffic to your website but also enhances your overall brand reputation. Always think of what users want when they visit a website in search of information or a product. Ensure that your design team is implementing the ideas and suggestions shared by the SEO. You can even take the help of professional SEO agencies to formulate a combined UX SEO strategy so that your website can create the required impact on your audience as well as search engine algorithms.
Popular Searches:
Top Youtube Search Terms | Web Structure | What Are The Types of SEO | Site Migration | Most Search Word on Youtube | Website Structure Design | Site Structure | Pogo Sticking in SEO | Local Link Building | SEO History | Types of Website Navigation | Content Marketing Trends 2020 | Robots Tags | What is Nofollow Link | Increase App Downloads | How to Create Backlinks For SEO | Google Search Algorithm Update | What is PPC Marketing | Website Performance Optimization | Sitelink Search Box | How to Generate Quality Backlinks | Link Building SEO Services | Anchor Text Example | EAT SEO | Idma Awards | Google Penguin Algorithm | What is Keyword Cannibalization | Local SEO Tools | E-Commerce SEO Agency | Best Local SEO Company