Links are a vital component of search engine algorithms that influence ranking. However, various industries necessitate special attention and effort for SEO. The sole reason for this is the lack of link donors. For example, an e-commerce website will get far more links than a construction company's website. To improve the link quantity, such site owners turn to Private Blog Networks (PBNs). But is this strategy worthy? Does Google consider PBNs to be a good SEO practice? The following article will go over everything you need to know about what is PBN in SEO. 
What is a PBN?
A Private Blog Network (PBN) is a collection of websites owned by a single person. Each of these websites exists on the internet solely for obtaining backlinks to the owner's legitimate website. PBN strategies are mostly used by website owners working in an industry with limited opportunities for link building. Such site owners' only option is to earn links through PBN. The list of projects that are part of the PBNs is referred to as satellites. 
As per Google, if you use a PBN link-building strategy, you are violating the webmaster guidelines. When Google discovers it, it will impose a penalty, and your site's visibility on the SERP will suffer as a result.
How does PBN work? 
PBNs are designed in a manner where every domain links to a main website. PBNs might be effective in some niches but not in every. The success of your PBN strategy relies on the approach you follow. In case your PBN consists of expired domains, you cannot expect a great result. Similarly, if you do not make an effort to create informative and compelling content and improve your link mass, your original website's position in Google search results will not improve.
If each of your PBN domains looks different and has a different name, you can keep your original website from being penalized.
What do we realize about Private Blog Networks?
1) PBNs are too expensive 
PBNs are costly. If you intend to go the auction route, a good domain will cost you between $40 and $400. In case you choose a domain vendor, it will cost you the same as an auction. Once you get the one, you will then have to pay around $150 for hosting and other essential services.
2) It takes too much time to build PBNs
To finish the PBN building process, you must first invest in good domains. Identifying ten good domains will take between ten and twelve hours. A good domain has a trust flow level of 15 or higher. After deciding on a domain, you must set it up after selecting a host. Again, this procedure will take approximately four hours. In the website development phase, you have to create pages, create content, perform plugin installations, and more. In layman's terms, managing ten sites at once will take 25 to 30 hours. Even after putting in so much effort, there is always the possibility of being penalized.
3) It is not an evergreen skill to manipulate the search engine
Do you believe you have enough experience to devise a PBN strategy that will allow you to manipulate your ranking without being detected by the search engine? If you believe that, you are mistaken. Google can now easily track the PBN link-building strategy. If you are caught, Google will lower your website's ranking and link authority. Thus, instead of PBN, you should concentrate on creating informative and data-driven content. Users and third-party websites prefer to link to such content. Invest time in improving your page's user experience; it will aid in driving traffic and the generation of qualified leads.
4) Using of PBNs makes your business shaky
When using PBNs for link building, you are always at risk of being penalized for unnatural inbound links. Your site is also always at risk of being deindexed. If any of the previous scenarios occurs, your entire effort will be for naught. However, if you invest in white hat SEO instead of PBN, you can avoid these risks.
Why do PBNs perform better than white hat links? 
Regardless of how good your content is, you must market it across multiple platforms to improve awareness. Only if people or industry experts like your content will you get links and shares. But since millions of content pieces are created daily and are aimed at the same audience, your content is likely to go unnoticed. The conversion rate of organic SEO is also not very high. PBNs give you complete control over SEO elements such as anchor text and links. Using this method, you can quickly improve your site's position, which will help you drive more traffic and obtain more leads.
Is PBN a black hat strategy?
Any strategy that deliberately violates Google guidelines is considered a black hat SEO strategy. If Google discovers that you are paying other websites to link to your original website, you will be severely penalized. If they discover that you own a collection of websites that all serve the same purpose—linking to your original site—they will penalize your site and may block the websites associated with your PBN. 
However, Google recently stated that they do not penalize any sites that earn links that appear unnatural; they simply reduce the value of the link. Google took this decision to save sites that are vulnerable to SEO attacks. According to the statement, Google will impose a penalty only if the website fails to pass the manual review. But, this does not imply that a PBN strategy is recommended or that it can compete with organic SEO in the long run.
Reasons to use a Private Blog Networks
1) More Control 
PBNs give you more control over your SEO strategy. You can experiment with various PBN links to identify ones that work best for your website and have the potential to improve your ranking. If you were penalized manually as a result of a link, you can immediately remove the link to reverse the penalty.
2) Authority 
PBNs can help you build domain authority and can be used in conjunction with vintage and trusted websites. It is one of the most efficient methods of acquiring links. However, the process will be time-consuming and difficult if you rely on outreach to obtain natural links.
3) No Outreach 
Even though PBN is not a great practice, it can provide you with immediate results. You don't need to spend time reaching out to new bloggers and building relationships with key industry figures for a link-building strategy. Thus, this strategy can save a lot of time. 
How to create a secure PBN that will last for years?
Avoid purchasing a domain from just one registrar. Additionally, ensure that you are using each registrar's Domain Name System (DNS) and are not using the same name server for multiple domains.

Make sure that each of your websites has a distinct IP address for the subnet.

Make informative content for your different websites. Try to incorporate data-driven information. Your content must be valuable to internet users.




If you place non-contextual links throughout your site, they will likely be devalued in the future. Make sure your links are only incorporated within the contextual text.

Connect each of your domains to the original site only after you have created some pages on them. Furthermore, original links from your site should only point to other authoritative websites in your industry.

When you are linking to your original website from an acquired domain, always use different combinations of anchor text.
Private Blog Network Strategy 
Do you know what the most common mistake SEO experts make is? They attempt to replace the organic method of increasing site rank with the PBN strategy. PBNs are considered an unhealthy practice. And if you blindly follow this approach, your SEO strategy will be useless.
As a website owner, you should utilize PBN in conjunction with organic SEO. Try to keep your link acquisition numbers between 5% and 20% to avoid getting penalized while strengthening your backlink profile. The remaining 80% of the links must come from authoritative sites such as media domains, industry websites, business listings, niche forums, and comments.
Focus more on creating valuable content, building relationships with your industry's key faces, and promoting content on various platforms such as social media and email.
When using a PBN, make sure you get domains from different registrars and that no two domains on your PBN have the same name. If each of your domains appears to be independent, you can sustain with PBN. Also, when it comes to content, treat your PBN as an original site and make an effort to create and publish valuable content with relevant keywords on them.
Conclusion
PBN is not a good SEO practice, and Google considers it a violation of its policies. However, if done correctly in conjunction with white hat SEO, you can reap significant benefits in a short period of time. Focus on creating keyword-rich quality content on PBN domains that can address the customer's pain point.
Read More :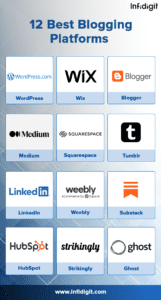 Popular searches :
Private Blog Networks |Most Subscribed Youtube Channels |Permalink|Backlink Audit | People Also Ask |What Are Backlinks | Hreflang | Submit Url To Google | Local Seo Ranking Factors |Introduction To Schema Markup |Best Blogging Platforms |Reciprocal Links |Artificial Intelligence In Digital Marketing | Subdomain Vs Subfolder | Content Syndication |Google Disavow Links |What Are Google Alerts |Lsi Keywords |Eat Seo Guide |Website Navigation |Zero Search Volume Keywords |Dwell Time|Heatmap Tools|Google Hummingbird Update|Referral Traffic|What Is Digital Marketing And Its Types |How To Do Seo|Canonical Tags|What Is On Page Seo|Off Page Techniques In Seo| Link Building Companies |Image Optimization Seo |Seo Company In Boston |Dallas Seo Services|Seo Service In Houston