Back in 2010, Google first announced that site speed would be considered a factor while ranking on SERPs. But the primary question is: what kind of impact does site speed have on search rankings and to what degree? 
On average, an e-commerce website takes 7 secs to load completely, but ideally, the load time should be around 3 secs or even less. There is extensive research conducted by various SEO communities regarding how speed performance directly or indirectly affects the rankings of websites. Many studies have emphasized the correlation between website speed performance and user experience, and we all know that user satisfaction is the most crucial aspect that Google considers while ranking a site/page.
Hence, speed can be considered as an indirect but significant page/site ranking factor.
Although Google did not reveal which aspect of site speed is taken into account while ranking, as per numerous tests performed by experts, the TTFB (Time-To-First-Byte) is highly regarded. TTFB is the period between the clicking of a link and the showing up of the first bit of content.
The Importance of Page Speed in Google's Search Algorithm
Google considers more than 200 factors while ranking a website on a SERP. Matt Cutts an engineer at Google suggested that site speed will be taken into consideration while ranking, but only 1% of search queries will be affected by it. "If you're the best resource, you'll probably still come up". 
Impact of Site Speed on User Behaviour and Service Businesses
According to research conducted by Blue Corona, a marketing solutions platform, 
64% of mobile users expect page load time to be less than 4 seconds while 40% of users exit a website that takes more than 3 seconds to load. Google research shows that the chances of users leaving a site abruptly, i.e. the bounce rate, increased by 32% when the page load time went from 1 to 3 secs.
Simply put, a slow website = high bounce rate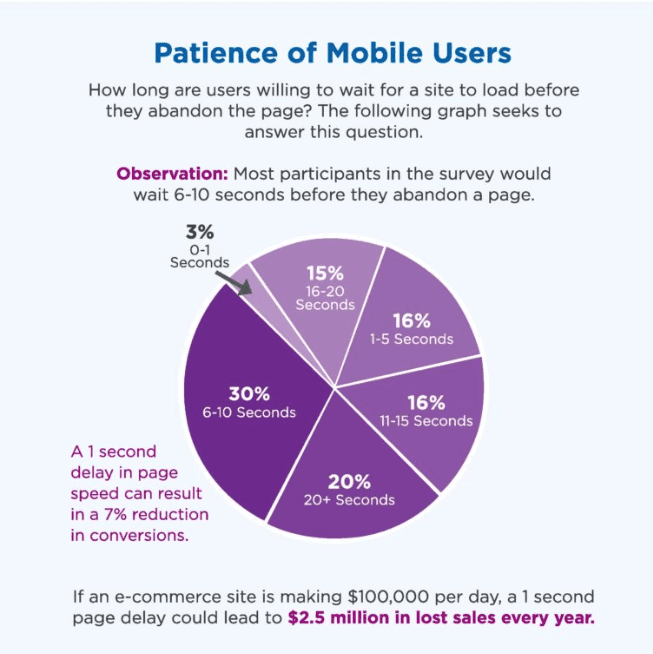 Source: Blue Corona
When it comes to a business website, speed is one of the prime factors that determine where the site will land on a SERP.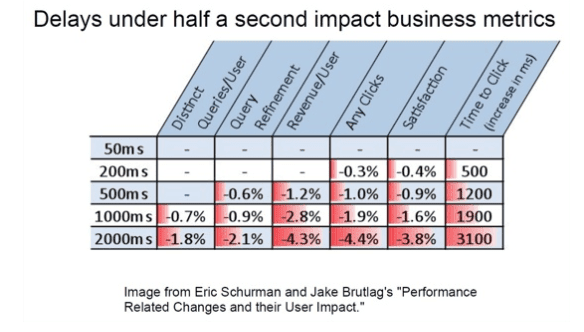 Source: Search Engine Land
The shopping habits of users are mostly dependent on site speed.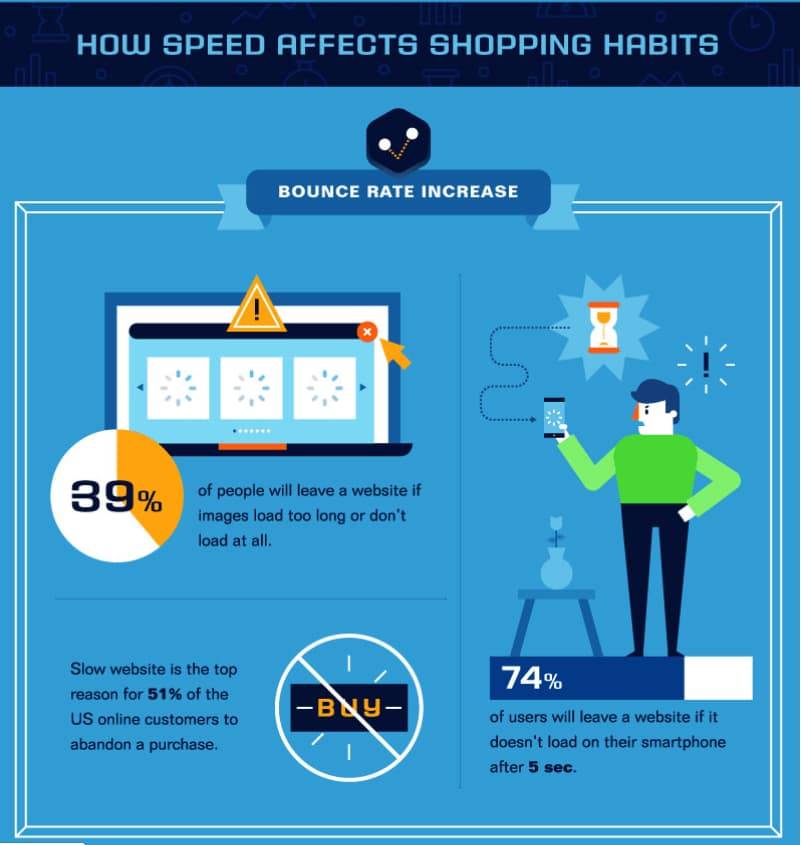 Source: Vonigo
The infographic below depicts case studies on how site speed affects revenue, conversions & sessions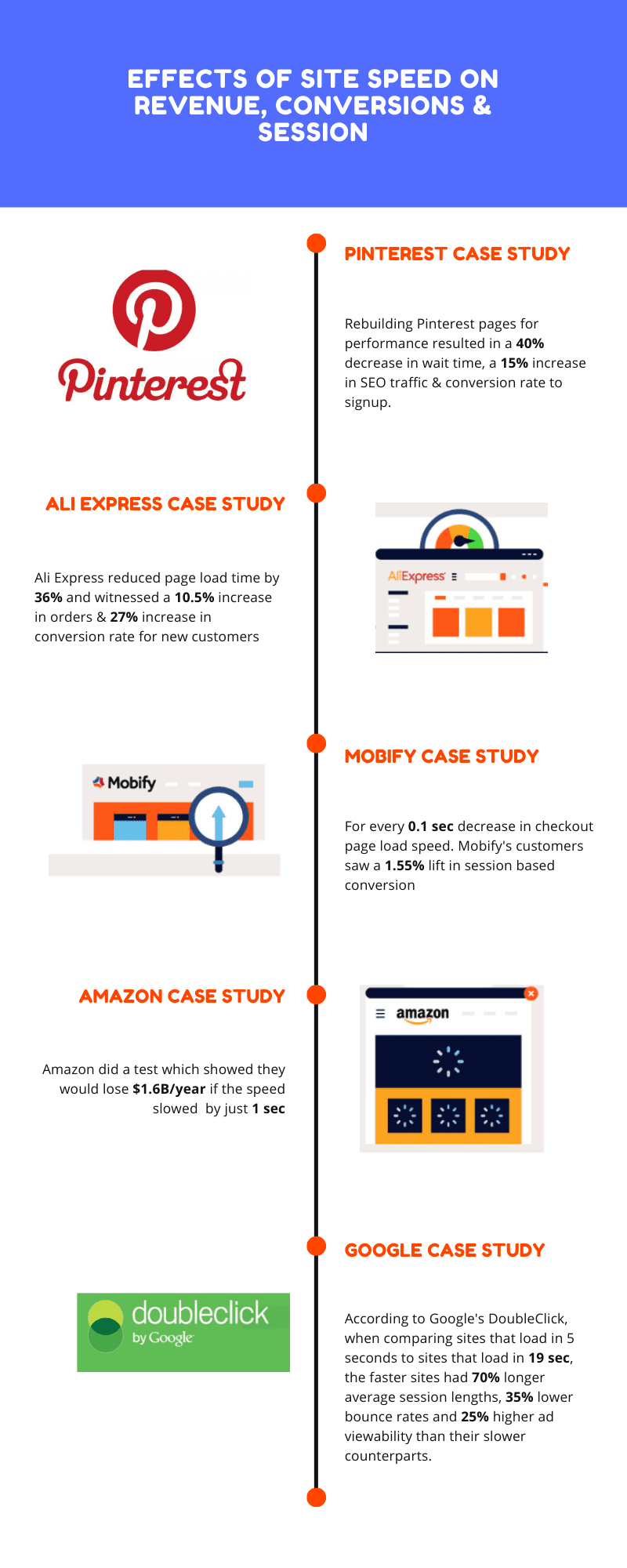 Conclusion:
For Google, the user comes first, for the pages having longer load time it is extremely easy to end up leaving users in an "uncanny valley". Which means there is a chance that user might bounce back and it may negatively impact our website performance. Studies show that for a user to get converted, it is essential that page loads fast.
Besides, a slow page speed implies that crawlers will crawl limited pages as per the crawl budget, and this could negatively affect indexation.
The case studies mentioned in this article are sufficing enough to prove that speed definitely affects SEO.
Want to learn more about search marketing? Subscribe to our blog or follow us on social media.
Popular Searches
SEO Company | SEO Services | Ecommerce SEO Services | Types of Digital Marketing | Types of SEO Explained | What is On Page SEO | Major Google Algorithm Updates | What is SEO | Sitelink Search Box Markup | September Broad Core Algorithm |