Every entrepreneur truly believes in their product or service offering and desires a large customer base for themselves. However, if people do not know of a brand, they will not think to buy from it. In today's day and age of instant online gratification and information, if you do not have a great online brand presence, your sales and revenue are bound to suffer. This is where SEO can help you – higher search rankings, increased web traffic and visitor-to-customer conversion can all be yours if you just follow a few good search marketing practices. Read on to know more about what you can do to get noticed by potential customers and make your business click. 
Why is Search Ranking Important?
Did you know that Google, the most-used global search engine, tackles around 63,000 search queries per second on any given day? This also means that a person conducts at least three to four online searches in a single day. Studies have also shown that the websites featured in Google's first SERP (search engine results page) receive a whopping 95% of the total search traffic whereas those on other subsequent SERPs fight it out for the remaining 5%. Most users do not look beyond the first two or three search results because of lack of time or more importantly, already having found what they were looking for. Hence, ranking well for relevant keywords in your domain is a very important step forward for your site and consequently, business. 
How Much Time Does It Take To Improve Google Rankings?
Ahrefs conducted a study recently to check how long it takes for pages to rank on Google. This study consisted of over 2 million pages crawled by Ahrefs, who then tracked the rankings or position of each page for the keywords they were aiming to rank for.
Of these pages, only about 6% of these pages were able to rank in the top 10 search results for one keyword within a year.
What does this tell us about Google search ranking? Websites that have a higher domain authority score and a better user experience ranked much higher than others. The average time for websites to start improving their rankings after their metrics have been properly assessed by Google's algorithms was between three to six months. This time could also vary depending on how competitive your domain is, and the popularity of the keywords you are aiming to rank for.
SEO Techniques for Better Search Ranking
Although SEO takes time to show results, there are a few things that you can do to speed things along. The following checklist of SEO dos and don'ts will help you get started on your quest to improve your site's search rankings:
User experience beats all
Although Google takes numerous factors into account before ranking a webpage, the number of visits to that page, time spent on it, bounce rate and page structure carry the most weightage. What many webmasters/website owners often forget in the race to rank better on Google's SERPs is that their site must, above all else, cater to the needs of their users/customers. If visitors find what they are looking for easily and have a great time on your site, they will consider it a value-add and stay longer, engage further and even buy something whilst there. Google picks up on such signals and ranks your site accordingly, so make sure you have a kick-ass user experience in place while having thought everything through. 
Quality content is the top priority
Frequently updating your site with easy-to-understand, useful and engaging content is a must. Having a dynamic website with a lot of activity is a big plus and can affect your search rankings positively. Even if you do not always have much to say or update about your company, product or service offering, having a company blog with regular posts about relevant industry topics will help. Additionally, a well-maintained, frequently updated blog will give your customers reason enough to keep coming back for more. Maintaining a content calendar/schedule and writing for your customers/audience (and not just Google) are other best practices you can majorly benefit from.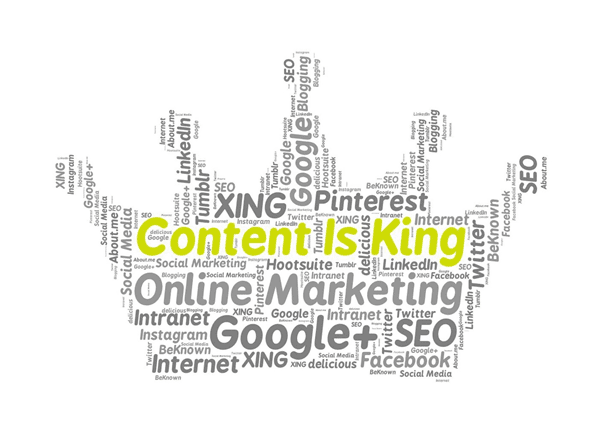 Structure your page content well
Well-structured site content has two advantages – it not only helps visitors find what they were looking for, it also indicates to Google what that webpage is all about. Using structured data, like schema, is your best bet here as it clearly points out the page content type (e.g. recipes, products, etc.) to Google. H1, H2 and H3 header tags work for humans and search engines alike, making your on-page content that much more easy to understand. Besides these, make sure to write relevant, concise yet enticing meta titles and descriptions (that contain relevant keywords if possible), something that will signal to Google users what a webpage is all about. In short, make them seem appealing to potential customers/target audience so that they are tempted to visit your site. Also, image files, if any, must be compressed, have descriptive names and alt text for easy identification by Google. 
Pay attention to keyword research 
Keyword research forms the very basis of SEO. Use the Google Keyword Planner to understand what keywords are most important in your domain, how you are currently ranking for them, and what your competition looks like. It is important to remember here that this is not a one-time activity – it needs to be done as often as you can afford to. Furthermore, there are two major kinds of keywords – commercial and informational. As the names suggest, commercial keywords often include the words 'buy', 'shop for' etc. while informational keywords include the terms 'how to', 'steps', 'guide', etc. While commercial keywords are difficult to rank for and can result in direct buying activity/sales, informational keywords will help create brand goodwill and drive people to make repeat visits if they think of you as a dependable information source. Do not forget to determine what long-tail keywords are relevant to you either. Although these have lower competition, they often yield rich results. 
Conduct a site-health check
It is critical that you are, at all times, aware of your site's health – broken links, absence of practical, clean interlinking, etc. can be bad for your search rankings. If a page no longer exists, make sure you lead visitors to something equally relevant. Duplicate content is a strict no-no – tackle multiple versions of the same page by fixing the redirect rules on your .htaccess file. Do not hesitate to link to other internal pages that you find relevant – use keywords in your anchor text if appropriate (while avoiding something as vague as 'click here'). 
Backlinks are as important as ever
If other websites link to your site, it means that they find your content useful. Being linked to from a few reputable, genuine sites is far better than being linked to by many smaller sites that are less popular. Make sure you have a link-building strategy planned out – you can even contact the webmasters, editors or content heads of e-magazines and newspapers or pair up with popular bloggers and social media influencers. Setting up a Google Alert will ensure that you are notified whenever your site is linked to. If another site has mentioned your site in their content but has not linked to it, then you can contact them for a backlink. Whatever be your link-building situation, make sure that you do not buy any from linking networks, or else Google will penalize and ban you.
Aim for the featured snippet position
The position zero or Featured Snippet is a much in-demand spot – it is an at-a-glance answer box placed atop organic search results on the first Google SERP (for any keyword). Google also features the site URL from which the Featured Snippet content was taken, making it a sure shot way to increase site traffic. If you wish to be featured there, you must think creatively about possible search queries regarding your business and tailor-make content around them in the form of answers.   
A mobile-friendly site is everything 
Today, mobile users make up around 60% of search traffic. With Google having made mobile-first indexing a norm, it is important that your site is optimised for all mobile devices. This means that you must check for mobile responsiveness and speed while having the same on-page content on both the desktop and mobile versions. You can use Google's Mobile-Friendly Test to determine how your site fares on mobile devices. The Google Search Console also includes a Mobile Usability Report if you desire quick access to a list of possible mobile usability issues for your site.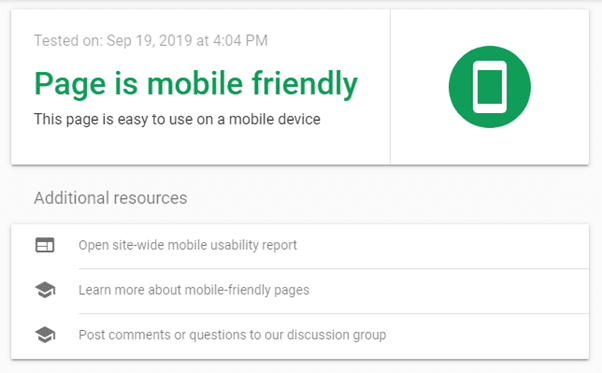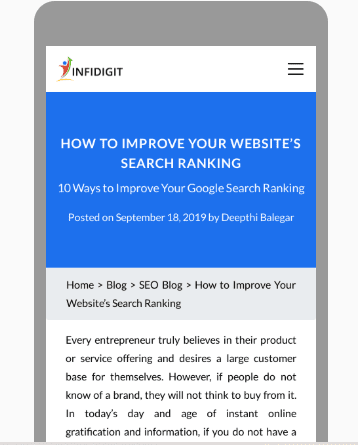 Optimize for local search
Google today analyses search context and intent while trying to bring its users locally/geographically relevant search results. Claiming and updating your Google My Business profile is thus of utmost importance. Registering your business on local business directories and aiming for great reviews or recommendations on various review sites is a step forward too. Furthermore, voice search is a fast-emerging trend, so make sure to include possible voice search phrases in your on-page content while keeping the tone conversational. 
SEO is a continuous process 
Although Google has never clearly stated how often it updates its search algorithm, experts suggest that there is a change released almost every day or 500 to 600 changes made every year! This is to keep ahead of any marketers who may try to beat the competition with optimisation shortcuts or black-hat SEO techniques. Although this may seem overwhelming, continuously tracking your site stats on the Google Webmaster tool will help you understand your current search situation and chalk out a future course.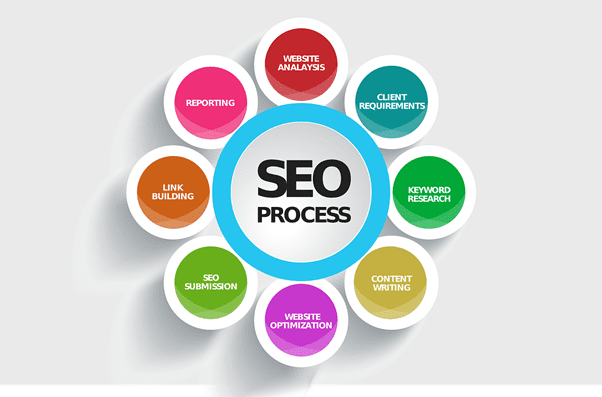 Conclusion 
Google gives priority to older sites with a good reputation – this means that along with your website SEO efforts, the aging of your domain will help you achieve long-term organic ranking benefits. Hence, the sooner you begin with the SEO techniques stated above, the better. If you liked this article and want to know even more about search marketing, leave us a comment and check back for future posts.
Popular Searches
SEO Company | Internet Marketing Services | Ecommerce SEO Company | SEO Audit Services | Local SEO Services in India | PPC Services in India | Types of Digital Marketing | Google Algorithm Updates | Google Reverse Image Search | Google Ranking Factors | SEO Periodic Table | What is Structured Data SEO | What is Cloaking | Types of SEO | What is PPC | SEO Strategy | History of SEO | History of Google | Is SEO Dead | On Page SEO