A podcast is an episodic series of spoken words available in digital audio files online. Unlike web pages, these files can be heard by audiences, any time and on the device of their choice. There are more than two million podcasts available and an estimated 40 million podcast listeners in India, alone.  
Podcasting is a great way to reach audiences as it helps build a more intimate and personalized experience for them. And as these numbers suggest, podcasts are a great way to reach potential audiences.
Do Podcasts Help SEO?
Podcast SEO is one of the subcategories in audio SEO that has taken off in the past few years. It can be effectively used to leverage the power of audio SEO to rank for specific search terms. While there are many other audio forms used for SEO like webinars, audio programs, and more, Podcasts have become one of the most effective forms of audio SEO.
Over the last three years, podcast listeners have grown by over a staggering 29.5%. With such a wide variety of listeners, there is always someone looking for a podcast about even niche topics. And since most of the podcast listeners are educated millennials, it has become a very targeted demographic for businesses and content creators. To accommodate for this phenomenon, Google launched its own platform for podcast SEO which prioritized podcasts that follow Google's SEO practices. So, podcasts can definitely help you with your SEO activities, given that you follow the best SEO practices.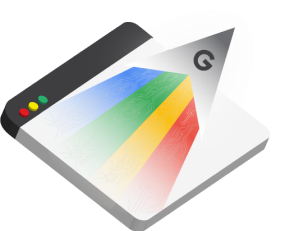 Elevate your web presence by Infidigit's SEO solutions.
Unlock higher rankings, quality traffic, and increased conversions through tailored award-winning SEO strategies.
Elevate your web presence by Infidigit's SEO solutions.
Unlock higher rankings, quality traffic, and increased conversions through tailored award-winning SEO strategies.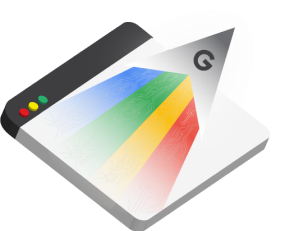 Podcasts on Google's SERPs 
In the past, podcasts were not considered SEO assets as they were not extremely popular. They also did not show up on Google's Search Engine Results Page (SERP). However, in May 2019, Google noticed that podcasts were gaining momentum and announced that podcasts would be indexed, ranked, and would show up on Google's SERPs as well.
Apart from indexing and ranking, it is also interesting to know that Google started transcribing these podcasts through their speech-to-text feature. This meant that users were able to find information without having any knowledge about the podcast. Google would analyze and transcribe the contents of the podcast and highlight it as a search result. 
This change indicates that podcasts are becoming important.  Podcast SEO offers a great opportunity for businesses to generate traffic. Since they are indexed on Google, you can search for a particular podcast, find some of the episodes on the SERP and consume it directly. 
So where exactly would the podcast appear?
Displaying the Podcast 
When you search for information, podcasts are displayed on their sliders. This feature is similar to video search sliders that you currently see on your SERP. Users can listen to the podcast on the search page itself without navigating to a new page. If the search does not meet the requirement, they can skip to the relevant part of the podcast or choose another one.  The best way to be featured on this slider is to optimize and control your podcast SEO. 
9 Tips to Optimize Podcasts for SEO
How can you optimize podcast SEO for your brand? Here are 9 podcast SEO tips that you can follow for optimization and successful brand building: 
1. Search topics for the podcast that can generate traffic
The difference between a podcast and a blog is the way it is transmitted. Blogs are written whereas podcasts are audio files. It is a well-known fact that blog posts without a topic or theme do not generate traffic as users are not interested in reading random content. They do not get ranked on SERPs or get any social media attention either. The same concept applies to podcasts as well.
Before you start a podcast, search for the current trends. If you already have a topic in mind, search for the related keywords. This helps in broadening your content ideas and also gives you an understanding of the social shares, backlinks, and SEO traffic. 
You have to remember that not every podcast will be a hit and generate traffic. The idea is to stay relevant and keep adding topics that gather attention. 
2. Keyword research for your podcast
While creating content for a blog or a podcast, you need to focus on your keywords. You will need to have a clear theme or topic, follow it up with the structure of the episode and choose keywords that describe your podcast. 
Once you have a structure outlined, conduct keyword research. Your keyword research should aim to have keywords with high search volume and low competition. Use Google Ads or other keyword tools to find what fits your podcast in the best way. You should also avoid keyword stuffing while podcasting; you don't need to repeat the keyword multiple times to generate organic traffic. 
3. Podcast Voice
Your podcast host needs to have a good and strong voice. This is to ensure that Google can interpret and understand as many keywords that are being spoken. Mumbling or not speaking clearly will make it harder for Google's Natural language Processing (NLP) to understand what you are saying and makes it harder for the AI (artificial intelligence) to transcribe it as well. 
Having a strong podcast voice helps in boosting podcast SEO. A podcast on an interesting topic with a good voice helps in driving traffic organically by bringing in more listeners.
If you are just starting out, remember to speak from your gut and not your throat. Though you are recording, keep a good posture and try to enunciate the words so that they can be clearly understood by your listener and Google's AI.
4. Episode Transcripts
Google's speech-to-text feature automatically transcribes your podcast. However, that does not mean that it will be perfect. You will need to go through your transcript to ensure that there are no errors. 
Transcribing and cross-verifying data is a time-consuming process. However, 'edit time' allows you to add your podcast SEO keywords within the transcript. It also helps search engines to understand your podcast better and in detail. 
Attaching an episode transcript with a podcast makes the topic more accessible to audiences. It gives them a chance to search for a particular content that they may be looking for. 
5. Provide metadata
Adding metatags is a very well-known SEO practice as metadata provides additional information and details concerning your content. Once a title has been added, it is followed up by the description. This description helps audiences understand what the content is about and also aids in search optimization.  
Meta tags are very useful for podcasts as well. With metadata, users find it easier to look for information. You can add several relevant meta tags so that you can get organic traffic to your podcast, as including metadata to your podcasts makes them easily discoverable on SERPs. 
6. Divide your podcast into small chapters for your listeners
Often, podcasts can feel like a casual conversation. However, that does not mean that the podcast host goes on talking.  Just like written content, your podcast also needs to have structure and theme. 
Dividing your podcast into smaller chapters makes them more interesting for listeners. You can insert a table of content with various chapter titles. This also gives them the option of skipping to the content that they are looking for without having to listen to the complete file. 
Chapters also help form a framework for the podcast. Recording a smaller chapter can be less stressful for the podcast host as well. Also, it is faster to transcribe a small chapter as compared to a long one. In terms of podcast SEO, having chapters makes it easier for Google to understand the theme and topic of your podcast and how to index it. 
7. Create a Write-Up for your every podcast
Adding a write-up about your podcast is important. This write-up gives the audience a glimpse of what the podcast is about before they listen to the audio file. This brief text also allows you to add keywords organically. 
However, a write-up should not be confused with the transcript. A write-up is just a summary of the podcast. However, the transcript captures all the details. Transcripts also help Google to understand the content of your podcast and where the main points lie. 
Since audio files can be misinterpreted, adding a write-up and along with the transcript helps with rankings on SERPs as well. 
8. Share on social media channels to attract links
Social media is a great way to attract an audience. You can also gauge the success of a podcast by the number of times it has been shared or commented on social media. 
You will have to choose your social media platform based on your topics and your audience base. If your listeners have enjoyed your podcast, ask them to share the link on their social media handles. This also helps in creating tracking links to find out which media platform works best for your podcast. 
This method of podcast SEO is a great way to increase your rankings on SERPs and also increase your popularity. 
9. Reviews
Reviews are a great way to increase rankings. If your listeners are enjoying your podcast, get them to review it. This is an indication of the quality of your podcast. 
This also improves the social proof of the podcast. Social proof is important for podcast SEO as it alerts search engines about successful podcasts. 
Boost Your Podcast Visibility by Submitting it to Google Podcasts
One of the easiest ways to improve your podcast SEO is by submitting it to Google Podcasts. Google podcast SEO is the quickest way to boost your digital presence as you can leverage your content through them. You can add them to your RSS feed and your podcast snippets will show up on the search page. 
With Google paying more attention to podcasts, podcast SEO is here to stay for the long run. While creating your podcast, you need to remember to prioritize the podcast content and the audio quality.  This is what will help you connect with your audience. Unlike written content, podcasts humanize your brand and help you build relationships.
Popular Searches
URL Structure | External Links | What is Sitemap | What is Digital Marketing | Google Ranking Dropped | Sitelinks | Linkbait | Guide to Google Analytics Audience Report | Grey Hat SEO | History of Google | Digital Marketing Blogs | SEO Tools | Reverse Image Search on Google | Black Hat SEO | Googlebot | What is PPC | Blogger Outreach | Local SEO | Link Spam | SEO Chrome Extensions | History of SEO | ASO Ranking Factor | What is Youtube SEO | Organic Traffic in Google Analytics | Technical SEO | Types of Digital Marketing | What is SEO | Canonicalization | What is On Page Optimization | Off Page Activities | Link Building Service | What is Image Optimization | Boston Services | Dallas SEO Company | SEO Agency Houston