The standards for Search Engine Optimization (SEO) are in a constant state of evolution. Every day, search engines, social media, and new-age technology (AI) enhance the way they provide results to users. When it comes to rating SEO blogs, there is a lot of subjectivity involved with emphasis on localization, page authority, click-through rate, and even voice assistant searches like Amazon Alexa and Google Assistant. To help you become a better marketer, we've collected a list of the top SEO blogs accessible today. Let's check them out:
Best SEO Blogs to Follow in 2022
1) The Moz Blog  
On The Moz Blog, industry experts provide articles every day, including their finest research, how-tos, and experiences to help you level up your search engine marketing and digital marketing abilities. The purpose is to provide a plethora of advanced search optimization knowledge alongside a deeper understanding of your target audience.
2) Search Engine Land (SEL)  
Search Engine Land (SEL) is among the best blogs for analysis and acquiring knowledge on search engines. SEL helps digital marketer be up to date with fresh information, everyday websites, and exciting SEO topics. They publish many constituents, with about 135 posts published on average per month.
3) Distilled  
Distilled has everything you need to know about SEO, from video marketing and zero-click searches to copywriting resources. The Distilled team uses SEO blogs as a conversational platform to give insights and ideas on digital marketing. Every month, they write roughly five posts with an average length of 1,700+ words.
4) Search Engine Roundtable  
The Search Engine Roundtable is an SEO news website, publishing 5-6 posts per day. These short posts aptly serve the purpose of updating the SEO community on search activities. Additionally, SERoundtable accepts contributions from the search community by letting the team know about interesting news in a search marketing forum thread.
5) Neil Patel  
Neil Patel and his professional marketing team cover all aspects of marketing, including SEO. Their videos are just as interesting as their blog entries, providing exclusive tips and tactics alongside intriguing digital marketing videos. It's easy to read the informal writing style and discover how to build your website organically.
6) Search Engine Journal  
Search Engine Journal (SEJ) is one of the top SEO sites on the internet, providing digital marketers with the most up-to-date SEO information. Search Engine Journal covers everything from link building to Google's latest algorithm updates in search marketing. This site comprises topics ranging from content marketing to enterprise SEO to keyword research.
7) Backlinko  
Brian Dean developed Backlinko, the most popular blog for single authors. This leading SEO site delves into SEO and link-building tactics in order to present the most up-to-date information and analysis on current ranking determinants. All of Brian's suggestions and comments are applicable to websites that produce tangible results.
8) Google Search Central  
If you're working in the search marketing industry, you must grasp how search engines work. Google Search Central, formerly known as Google Webmasters, keeps marketers up to date on the latest Google news and events, and offers helpful SEO advice and practical tips.
9) SEMrush Blog  
SEMRush, an authentic inventory of digital marketing knowledge, is one of today's top SEO blogs. The daily posts offer insights on SEO, social media, PPC, content marketing, app development, voice search, and more. Additional industry updates, tactical ideas, and guides assist with various parts of SEO and insights into certain categories.
10) Ahrefs  
Ahrefs is undoubtedly one of the most highly regarded SEO blogs in the market. The blog is brimming with articles about SEO, link building, blogger outreach, and other topics to expand the reach of your website. Study the Ahrefs Blog, particularly if you're a beginner marketer looking for SEO advice.
11) geoLocalSEO  
For all those interested in local and mobile search, geoLocalSEO blog is one of the most sought-after places. The site offers informative and practical tips and techniques from the local as well as mobile search industry.
12) Search engine Watch  
SEW (Search Engine Watch) is a website and blog that combines guides and news items. Marketing specialists write the 29 pieces published each month, which include recommendations, industry news, issues, and analysis. They also cover Google, Bing, Yahoo, and other major web indexes and events' refreshes.
13) SEO Book  
SEO Book is the ultimate hub for reviews on the latest SEO tools, along with in-depth analysis of search engine changes and up-to-date search engine industry news. They offer ample tips on keyword research, on-page optimization, link building, competitive research, and much more to help beginners with internet marketing.
14) Yoast  
Yoast is a website optimization training and integration tool for folks who want to learn how to optimize their site. Their blog discusses SEO strategies as well as user experience. Yoast's purpose is to make SEO understandable to everyone, and it does so through a range of information on its blog.
15) John Battelle's Search Blog  
The co-founder of WIRED Magazine and a pioneer in search engine marketing, John Battelle has blog entries covering search and much more. Search engines, big tech, and cryptocurrency, among other things, are some of Battelle's musings, providing insight and knowledge beneficial to everyone in the field of search engine optimization.
16) Website Optimization Book  
Website Optimization Book provides search engine research, advertising, and online business advice, alongside a comprehensive examination of web development from an algorithmic, distribution, and action plan perspective. This top SEO blog covers all of the important SEO elements with an insider preparation program to assist in increasing search traffic.
17) Tubular Insights  
Tubular Insights is a source for marketers who are interested in understanding more about the impact of internet video on search engine optimization. This blog majorly assists in monetizing your video content, whether you're publisher, advertising, or marketer.
18) Diggity Marketing  
Founded by Matt Diggity, Diggity Marketing offers ideas and advice based on test findings, an aspect much appreciated by its audience. To put it another way, he doesn't just repeat what he's read elsewhere. He puts his concepts to the test and reports on what works and what doesn't.
19) Copyblogger  
The importance of copy in SEO is undeniable. This blog uncovers some of the most important SEO best practices that you need to know to create content that engages with the audience. The aim is to help you craft content that is compelling, thereby catching your audience's attention.
20) Biznology  
Biznology is JEM's digital magazine and learning platform. The Biznology blog mainly discusses issues related to search engine optimization. However, off-late, they are laying more emphasis on content marketing as well as its connection to SEO on different levels.
21) SEO by the Sea  
This SEO portal, founded by seasoned marketer Bill Slawski, delves deep into search engines' own records to bring you up-to-date news and analysis of the current ranking factors. The site dissects and analyses various Google patents and white papers, making it an excellent resource for learning about what search engines are up to.
22) Gotch SEO  
GotchSEO is a book you must-read blog if you are looking for tried-and-true SEO strategies in the areas of link building, on-site optimization, and content creation. It has aided a number of companies in improving their search engine rankings.
23) DailySEOBlog  
For fans of sites that offer a daily tip, DailySEOBlog is the one-stop shop. The blog provides advice, tips, and ideas to aid with your search engine optimization plan in practical ways.
24) Hobo-web  
Hobo-web, founded by Shaun Anderson, is probably one of the most popular SEO blogs out there. These highly detailed posts are easy to understand because there's no fluff or unintelligible stuff. Shaun's posts aren't frequent, but you can know that when he does, the posts exceeding the 5,000 wordmark are worth it.
25) Lion Zeal Blog  
Another top SEO blog on the list is Daryl Rosser's Lion Zeal. Thousands of agencies, consultants, and other organisations have improved their digital marketing strategy to obtain high-ticket clients by using information gleaned from this blog.
26) Content Marketing Institute  
The Content Marketing Institute is one of the world's major content marketing and training providers, aimed at "improving the discipline of content marketing." To assist you in completing your content marketing strategy, the blog contains articles and resources from multiple authors on various themes related to SEO and digital marketing.
27) Matthew Woodward  
Matthew Woodward launched his blog in 2012 to see whether he could accomplish SEO without building a link. Today, Matthew publishes detailed posts, articles, and lessons that break down SEO into articulate pieces for anyone to comprehend, as well as videos that show how to execute various SEO tactics.
28) cognitiveSEO Blog  
In 2010, Razvan Gavrilas started the cognitiveSEO blog. You must check out this blog if you want to learn about cutting-edge SEO methods that will help you boost your search engine results page (SERP) rating. They're well-written blogs that make effective use of pictures to make the point clear and straightforward.
29) Robbie Richards  
Robbie Richards produces some of the industry's most thorough guides (12K+ words on average). The articles provide easy-to-implement suggestions for increasing organic traffic and user impact on your website. Robbie covers all you need to know about developing a successful SEO Blogs plan, from concepts to competition analysis and keyword research.
30) Seer Interactive Blog  
Seer Interactive specialises in search engine optimization (SEO), pay-per-click (PPC), and analytics. It also offers a terrific blog that covers SEO, sponsored marketing, and Google Analytics, among other topics.
Why Must You Follow SEO Blogs?
As the demand and scope of Search Engine Optimization (SEO) increases and evolves rapidly, it is essential to keep up with the latest, most relevant trends. Content marketing is crucial to SEO performance, and if you are reading this post, we know you are well aware of this fact by now. We are positive that our list featuring the top 30 SEO marketing blogs will help you gain enough knowledge and equip you with the required tools. Harness the power of SEO and watch your search engine rankings shoot up considerably. With some know-how and trails, we are affirmative that you will surely see the desired results.
Read More :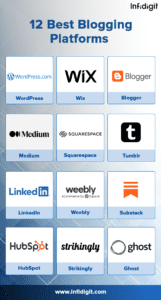 Popular Searches
Ad Groups | SEO Tips For Creating Better Content From Google John Mueller | Display-Advertising | Redirects | Anchor Text | Pogo-Sticking | SEO Competitor Analysis | Google Penalty  |Common Robots Txt Mistakes | Breadcrumbs | Seed Keywords | Rankbrain Update |Search Term |SEO Skills Required To Become An SEO Expert | Social Media Marketing | Mobile Optimization | Content Ideas | Pagination | Website Speed Optimization | SEO For Yahoo | Natural Links | Importance Of Robots Txt | Local Link Building |Low Competition Keyword |Pdf SEO | How Many Types Of Digital Marketing | What Is SEO And How It Works | What Are Canonical Tags | On Page SEO Technique | Importance Of Off Page SEO | Link Building SEO Services | How To Do Image Optimization | Dallas SEO Agency | SEO Service In Houston| Boston SEO Company