Are you looking for a quick and actionable Search Engine Optimisation (SEO) moves? Well, here are 45 agile SEO tips and tricks that an SEO company should follow. 
What is SEO and how are these tips going to help improve SEO for your website?
SEO is a practice of optimising the site so that it is more visible in the search engine results pages (SERP). 
A lot of SEO advice is available and much of it assures fast results, but some strategies do not deliver, and some SEO tactics just don't work anymore. If you are using outdated SEO strategies, then it's time to replace them with actionable and proven SEO tactics.
Let's dive into the 45 actionable SEO tips
Basic SEO Tips
Use videos and optimise them
Videos are more beneficial now than ever.
But how does video help? Adding videos can help to increase your SERP ranking in the following ways:
Increasing Click-Through-Rate (CTR) – adding videos to your website can result in considerable increase in organic traffic from SERPs.

Reducing bounce rate – People spend more time on a page with videos than on a page without videos.
Build your expertise, authority, and trust
If you are just starting out, it's going to be difficult to compete against a website that has been around for 10 years or more. In such a case, there is only one starting point and that is great content. Create content that: 
is compelling and engaging,

showcases your expertise,

is user friendly and

is aligned to both SEO and business objectives
Invite customer feedback
Product reviews from actual customers is an effective way to build credibility. Such websites have the potential for higher conversion rates and so, search engines place a higher value on them. 
Look beyond "exact match" keywords
The days of matching exact keywords are gone. 'User intent' search is the new norm. Search engines nowadays are sensitive to the intent and motivation behind a particular search term. Therefore, focus on user intent.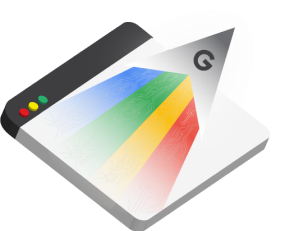 Elevate your web presence by Infidigit's SEO solutions.
Unlock higher rankings, quality traffic, and increased conversions through tailored award-winning SEO strategies.
Elevate your web presence by Infidigit's SEO solutions.
Unlock higher rankings, quality traffic, and increased conversions through tailored award-winning SEO strategies.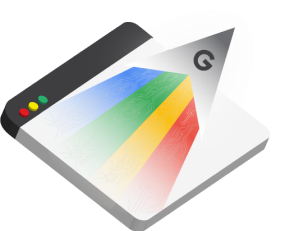 Select short domain names
A short domain name has 15 characters or less. Because users are more likely to remember shorter names, select a short domain name for your website.
Find all variations of your website
When searching your website in the search engines, make sure that you look for all possible permutations and combinations. Here are examples: 
http://example.com

http://www.example.com

https://example.com

https://www.example.com
Mobile SEO Tips
Switch to the "Mobile-First" approach
Come September 2020, Google will be switching to mobile-first indexing for all sites. 
To get a sense of how your website is viewed by Google's mobile search agent, use the Mobile-Friendly Test Tool provided by  Google Search Console.
Find out whether AMP and PWA are right for you
In preparation for mobile-first indexing and increased mobile traffic, launch Accelerated Mobile Pages (AMP) or Progressive Web Apps (PWA). Even if you don't have a mobile-friendly site at the moment, Google will deliver your AMP or PWAs in the mobile-first index. So, make sure that the links and primary content are listed on the AMP pages or PWAs.
Eliminate interstitials
Pop-ups and other interstitials are annoying and provide poor user experience. Unless they are to do with age restrictions or data privacy, eliminate all interstitials and pop-ups from the mobile experience.
Technical SEO Tips
Switch to HTTPS
When switching from HTTP to HTTPS, refrain from making other changes. Google will acknowledge the protocol change and may not process any other changes. Also, to implement AMP, HTTPS is a prerequisite. Migrating from HTTP to HTTPS has these distinct advantages:
Boost in search rankings

Improved user experience

Enhanced protection of user information
Optimise site speed
Site speed is a factor that can affect your website ranking in search results. It also reduces bounce rate and improves user experience. Therefore, use the data in the Core Web Vitals report to address page speed issues.
Use rel=canonical
Make sure that the canonical tag rel=canonical redirects all the pages on your website that can be accessed from various links to the main page. The rel=canonical tag is useful when your website content is duplicated on other websites.
Ensure Indexing of pages 
Use the 'site:domain.com' search to ensure that the money pages of your site are indexed correctly. Also, check for double-indexed pages. Double-indexing indicates duplicate content.
Check for H1 tags
It is best practice to use only one H1 tag on a single page.
Add Alt attribute to the image
An Alt attribute helps to describe a picture. It helps search engine crawlers as well as website visitors to recognize the picture on a page without actually seeing the picture. Don't ignore this as a visual approach to search is becoming important. 
Create sitemaps
The sitemap contains a list of your website pages that tells search engines to index them. One of the main advantages of sitemaps is that they can improve the crawling of your site. You can have separate sitemaps for images, videos, and blog posts. This tells the search engine to focus its crawl attention on specific parts of the site.
Change Your Internal Links to HTTPS
If you are migrating your site from HTTP to HTTPS then before migrating, change your internal links to HTTPS.
Add Breadcrumbs
Breadcrumbs are a vital element of an SEO friendly website. Breadcrumbs:
Enhance SEO

Improve user experience

Make navigation easier
Use vector formats for image files
Vector format image files scale well and with better image quality across devices.
Consider using a CDN
Using a content delivery network (CDN) to host your images has quite a few benefits including speeding up your website.
Optimise images
Images can seriously impact website load time. So, for better page speed and user experience, it is important to optimise images.
Get private hosting
While a privately hosted domain will not directly impact search rankings, opting for shared hosting result in your website getting indexed less. Search engines use IP addresses to index sites. If there are several IP addresses, search engines might get too many signals.
Use structured data
Structured data helps search engines understand your website content better. Therefore, It is important to make your site visible within search features by using featured snippets, top stories and visual rich content to advantage. The crucial thing is to tell users (and search engines) that you have the valuable information that they are looking for.
Link Building Tips
Avoid bad or risky links
You need to be aware of risky link building techniques. If Google notices major manipulation, it could undervalue all the links, not just the bad ones.
Keep an eye on spam links
The only thing you can do with spam links is to disavow them.
Build strong internal linking
Internal linking helps establish the site architecture. Strong internal linking:
Improves website navigation

Helps spread link juice

Improves page rank

Boosts page views
Keep a healthy link profile
A good link profile will help to increase your chances ranking well in SERPs. Search engines use link profiles to assess the overall quality and credibility of the content as well as the brand.
Focus on link quality and not quantity
High quality backlinks are beneficial for domain authority and rankings as they are reliable, trustworthy, and foolproof. The more quality links on the website, the better the ranking.
Use Nofollow tag for outbound links
With the nofollow tag, search engines can't penalize you for linking to low-quality sites. Also, you will not get penalised for linking too much.
Content Optimisation Tips
Think and write about topics
Content can be tricky. Think in terms of topics and not just keywords, to line up your content with the user's intent. However, while long form content (word length typically 1200 and above) has been found to be effective, it does not guarantee anything.
Eliminate thin content
Thin content brings down the quality of your site. Google's Panda Algorithm penalises the website with low-quality content. According to Google, thin content could come from four areas:
Automatically generated content

Suspicious affiliate pages

Copied content

Doorway pages
Generate FAQ pages
An FAQ page is a fruitful way to arrange the information that your customer often seeks. FAQ pages:
Improve user experience

Provide quick information

Improve page ranking
Use tools for content ideas
The search for content ideas can be greatly enhanced by the use of tools like BuzzSumo, which analyze your competitor's top-performing content.
Optimise product description
If you are running an e-commerce website, then try to write original product descriptions. Users value originality and would prefer a personal touch to the content rather than material copied from the manufacturer. Copied content can affect your rankings adversely and turn off users.
Get rid of keyword cannibalization
If multiple pages on your website use similar keywords or queries, consider combining the content into a single, giant piece to avoid cannibalisation.
Examine your content
If you are wondering why your competitor is doing well in SERPs for the same content, analyze your content, and find out the missing keywords by conducting content or keyword gap analysis.
Analytics and Other Tools Tips
Examine the exit pages
Analyze exit pages to track which pages of the site users are leaving. Also, find out why users are leaving and revise the exit pages to increase time on site.
Pay attention at traffic drop
If you see an unexpected drop in traffic, it could be because of algorithm updates or manual action. Check your emails or Google Search Console for manual action notifications.
Keep an eye on competitors
Keyword loss could also contribute to sudden traffic drop. Follow the new content generated by your competitors closely to see if they have started ranking for the same keywords.
Set up Google Search Console (GSC)
When setting up GSC for the first time, consider adding both versions of your site (www and non-www version). Once that is done, set the preferred site. If there are multiple subdomains, you need to submit them to GSC as a new property to acquire all the data.
Rewrite meta description
If the GSC Search Analytics report shows low click-through rates (CTR), the you need to rewrite the meta descriptions.
Make use of Google Analytics Segments
Google Analytics Segments help you to dig deeper into traffic data.
Data is just the numbers without insights
First, consider the context of your analytics and then optimise. To find opportunities and get deeper insights into trends and user behaviours, use content analytics tools.
QnA
Find questions associated with your keywords using BuzzSumo's Question Analyzer or AnswerthePublic.com and answer them with your content.
Use the Bing Webmaster Tool
Use Bing Webmaster Tools to access various reports and tools you won't find in Google Search Console.
If you are already aware of everything on this list, it means you are up-to-date with the latest SEO practices. These practices will put you in good shape before you begin your SEO audit.
If you are new to the SEO game or you need a quick refresher, reading our blogs on SEO basics is highly recommended.
Popular Searches
Digital Marketing Services  |  Best SEO Services Company  |  Ecommerce SEO Agency  |  Google Penalty Removal Service  |  Local Search Engine Optimization Services  |  PPC Company Australia  |  App Store Optimisation Services  |  Content Creation Agency  |  SEO Agency Australia  |  Sydney SEO Services  |  Technical SEO Consultant  |  SEO Services in Melbourne  |  SEO Consultant Perth  |  SEO Consultant Brisbane  |  Image Optimization  |  Importance of Digital Marketing  |  What is Cloaking  |  What is Hreflang  |  Google Reverse Image Search  |  What is YouTube SEO