Small businesses are the backbone of any economy. Yet, they often find themselves struggling to find financial resources and a platform to promote their businesses. In the pre-digital era, big businesses with deep pockets earned huge profits as they were able to attract customers with their marketing and advertising efforts. With the advent of digital marketing, the game has totally changed with Digitization has provided a level playing field for every kind of business. Google and Facebook have taken the lead in this sector with both providing tools and platforms that enable small businesses to promote their offering in the lowest cost possible.
Businesses can use some free offerings by Google, such as Google My Business, to create a business listing and a simple website to build a digital presence. Building a digital presence helps a business engage with customers and build trust Businesses can also take the help of firms who provide local search engine optimization (SEO) services to help them in reaching their customers.
Why SEO?
SEO is a cost-effective digital marketing technique that small businesses can use to grow their business organically. Since most small and medium businesses (SMB) don't have much capital to spend on marketing, they can use free tools provided by Google such as Google My Business, Google Maps and Google Search console. Of all the marketing channels available SEO can provide the highest return on investment (ROI). Even if a business does not have a website, it can still rank in local search queries and gain potential customers by registering its business with Google.
Now let's examine a few essential SEO strategies that can help a small business grow organically.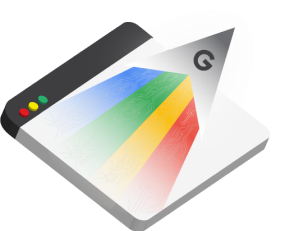 Elevate your web presence by Infidigit's SEO solutions.
Unlock higher rankings, quality traffic, and increased conversions through tailored award-winning SEO strategies.
Elevate your web presence by Infidigit's SEO solutions.
Unlock higher rankings, quality traffic, and increased conversions through tailored award-winning SEO strategies.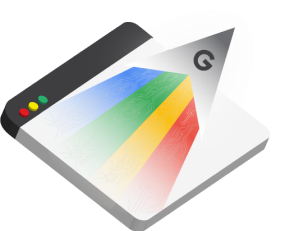 SEO Strategies for Small Businesses
Having a website is one of the foremost criteria while implementing a digital strategy to grow your business online. A digital marketing effort will bring your customers to your website. It also helps to build trust with customers. A well-optimised website not only ranks you higher in the search engine but also drives traffic to your website. 
High quality, meaningful content 
Creating relevant and meaningful content for the website is key to attracting the right kind of traffic to the site. The content strategy of a business should focus on putting out useful content that will help build valuable relationships with prospective customers. Quality content can rank you higher in search results as Google may find that your page carries authoritative content on a given topic. Quality content has the potential to earn natural links from many websites. You can also contact us for content marketing services.
Target Long-tail Keywords
Gone are the days when stuffing a certain number of keywords in the content would have helped site owners get ranked on the first page. Search engines have become much smarter in understanding the content nowadays, so using these old, tried tactics of high volume would be futile. Small businesses should target long-tail keywords which have not only low keyword difficulty but are also easy to rank for, instead of targeting common keywords with high competition. Using long-tail keywords also helps to drive organic traffic to the site, which is more likely to convert. 
Metadata are data about your website, which is available for crawlers to get more information about the site. Business owners can leverage this to increase traffic to their websites. Placing appropriate keywords in the metadata such as Title, Description, Alt text, and Headers help improve the ranking of the website. Having a descriptive keyword is necessary to give more information about a particular entity. However, the use of unnecessary and irrelevant keywords should be avoided.
Having mobile-friendly, responsive websites are fundamental to the success of an online business. As an increasing number of people use smartphones as the primary device to browse the Web, it has become necessary to optimise your website for mobile devices. Building mobile-friendly landing pages with actionable content can increase customer engagement and conversion. The design should be simple with relevant content that can help the user to make an informed decision. Include a call to action wherever necessary to guide the user in their journey.
Get a Google My Business listing and build local citations and directories.
Register your business on Google My Business. It can help you gain a lot of visibility. Fill all the attributes such as business name, address, phone number, and so on accurately so the customer can choose you over your competitors. Some businesses in GMB have extra attributes that you can check and take advantage of by providing more information on your business. You can also link your website (if you have one) to the GMB account so that customers can explore the product and services offered by you. List the website on online directories and business directories to increase the visibility of the business.
Registering on sites like Yelp
Create a listing on authoritative sites like Yelp, which gives a positive signal to search engines about your website. Keep the company/business information consistent across all the online listings so that search engines are not confused with differing information on different websites.
These are a few SEO strategies that small businesses can incorporate to improve website visibility and organic traffic to their website. Being consistent is key for an effective result. It is also essential to test and modify your strategy from time to time for optimal results. Keep in mind that SEO is a long-term strategy, so don't expect quick results from the implementation. Instead, wait to see its results and don't shrug it off midway.
Read More :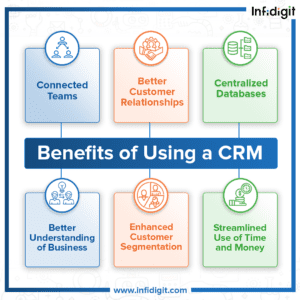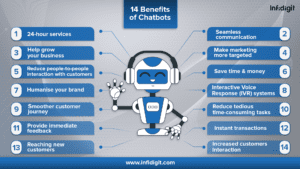 Popular Searches
SEO Company  |  Best SEO Company in Bangalore  |  Best SEO Company in Delhi  |  Best SEO Company in Mumbai  |  SEO Agency in India  |  SEO Consultants in Mumbai  |  Digital Marketing Services in India  |  SEO Services in India  |  Ecommerce SEO Company  |  Website Audit Services  |  SEO Penalty Recovery Services  |  Local SEO Services in India  |  PPC Services in India  |  ASO Services in India  |  Conversion Rate Optimization Services in India  |  Link Building India  |  Google Reverse Image Search  |  What is SEO  |  What is Digital Marketing  |  Canonical Tags  |  List of Search Engines  |  Google Sandbox  |  Local Citations  |  Pogo sticking  |  Title Tags  |  Meta Description  |  Content Ideas  |  SEO Metrics  |  Keyword Difficulty  |  Keyword Density