Every time you search for something online, you are shown multiple results. Ideally, you click on the top result. Once you open the website, you quickly realize that this is not what you are looking for. You immediately go back to the main search page and click on another result. If disappointed, you continue to go back to the main page until you find what you are looking for. This is called pogo sticking in SEO. 
A high pogo stick rate can harm SEO. This tells Google that users are dissatisfied with the top result.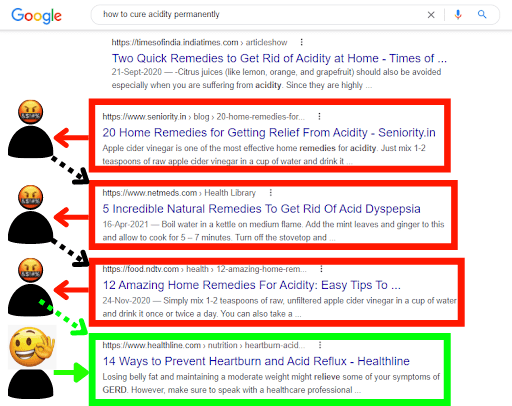 The Google algorithm, then, drops the result a few spots below or even to the next page, which can affect business and revenue.
Why is Pogo Sticking Crucial?
Pogo sticking in SEO is a strong indicator for search engines that the user experience of a webpage is not great. Moreover, Google introduced a new feature on the search engine to prevent pogo-sticking from becoming a nuisance for the users. 
What the search engine does is whenever a user searches for a keyword and does not find the results they were looking for, they click BACK. This sends a signal to Google that the user had a bad experience and it shows the user the "People also searched for" section.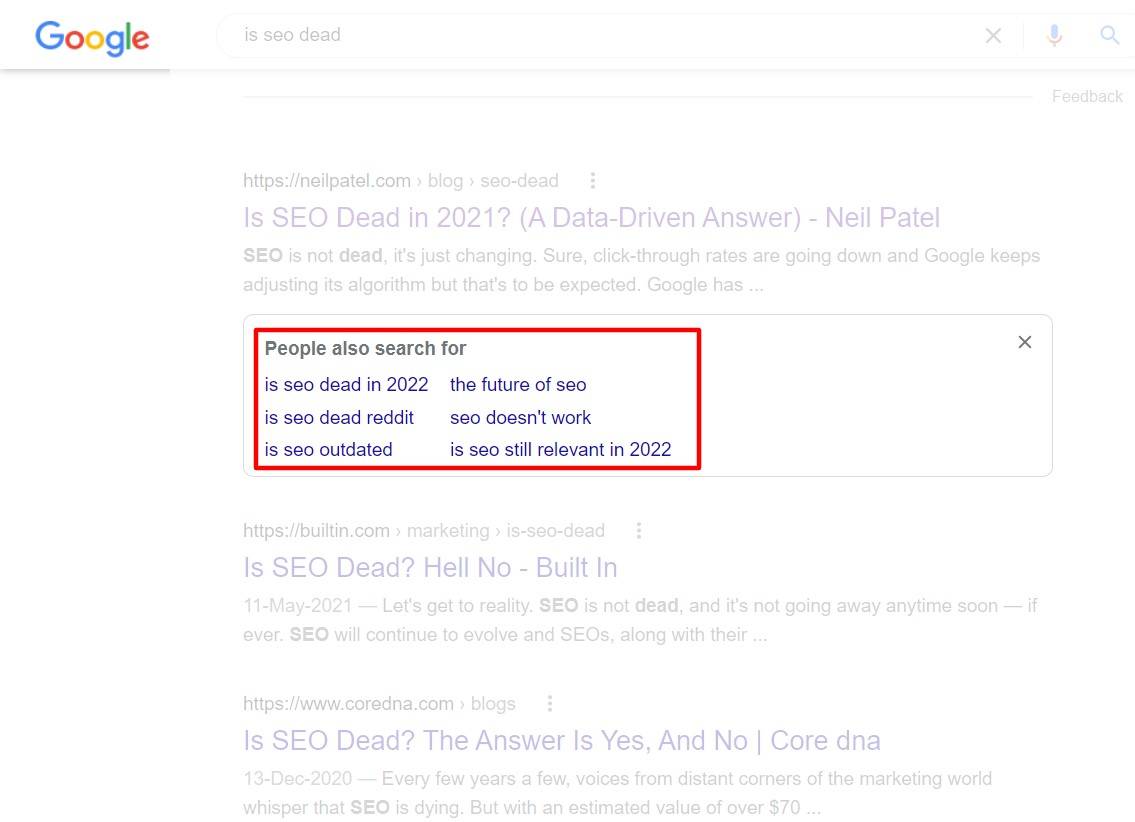 Common Reasons for Pogo Sticking
Pogo sticking occurs when users experience dissatisfaction with the results on the search page. To get the desired result, they go back to the main page and this shift from the web page to the search page happens in a matter of seconds.
There are some common reasons that lead to pogo sticking. They can be either content-related or non-content-related. 
Content Related Issues
:
There are various content-related reasons that could lead to audiences leaving your site. 
Users want to see the fresh and updated content. Not keeping with the trends causes users to pogo stick. 
Matching with the title or meta description:
If the title and the meta descriptions do not match the content, the audience will leave your website.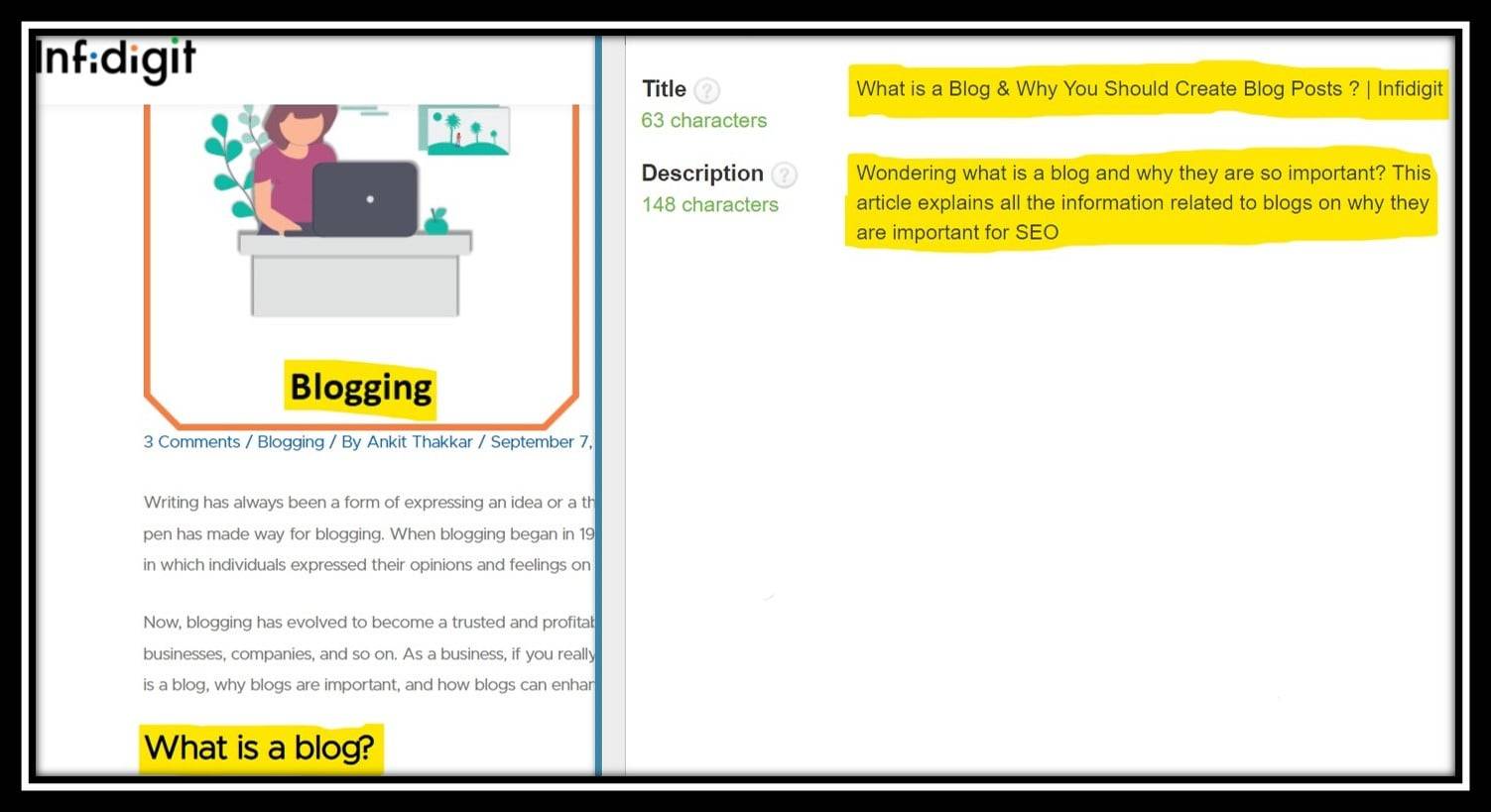 Users do not want to read content filled with spam. One glance at the site and they will hit the return key. 
If there are errors in facts, grammar, and incorrect spellings on the webpage, your audience will quickly exit the webpage

Visitors don't want to spend additional time trying to read your content if that font is too small

Using Clickbait to Increase Clicks

Click baiting has been a practice used by many websites to increase traffic. This is a bad practice, as it can bait users into clicking links that might not provide them with useful information. This can prove to be a bad user experience, and get your website marked as a bad example of pogo-sticking in SEO.


Examples :

"You Won't Believe This !!"
"How to Get Results With This Strange Trick"
"They had no idea . Then this Happened.."
"Look how this man lost 40 kg weight in 1 day"

 
 Non-content Related Issues:
Website articles also have non-content related issues as well. These issues can affect the traffic on the webpage more:  
Frequent pop-ups irritate readers. They do not want to be welcomed by a pop-up as soon as they enter the site. 

Constantly being redirected is a big flaw for websites. Impatient users are not going to stick around to see where it will lead. 
Auto-play videos take away the main aim of a website. A user is likely to leave the page if there are videos on autoplay. If they don't have the option to switch off, they'll not stay on the site. 
Keep it simple. There is no need to have a complicated web design. Users shouldn't feel like they are in a maze.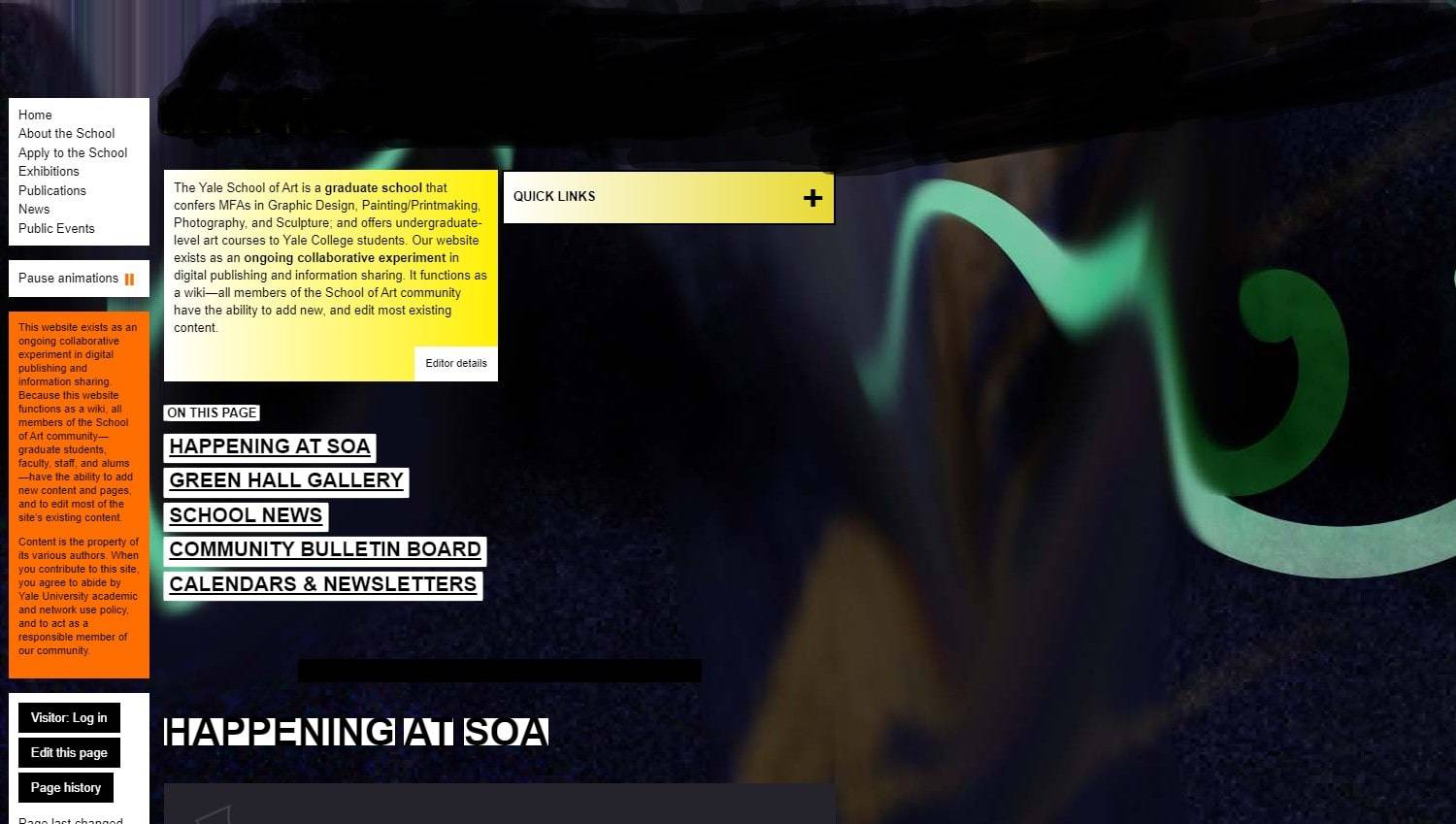 Studies show that users expect a page to load in 2 seconds or less. If your web page takes more time, they are not going to wait and will hit the back key.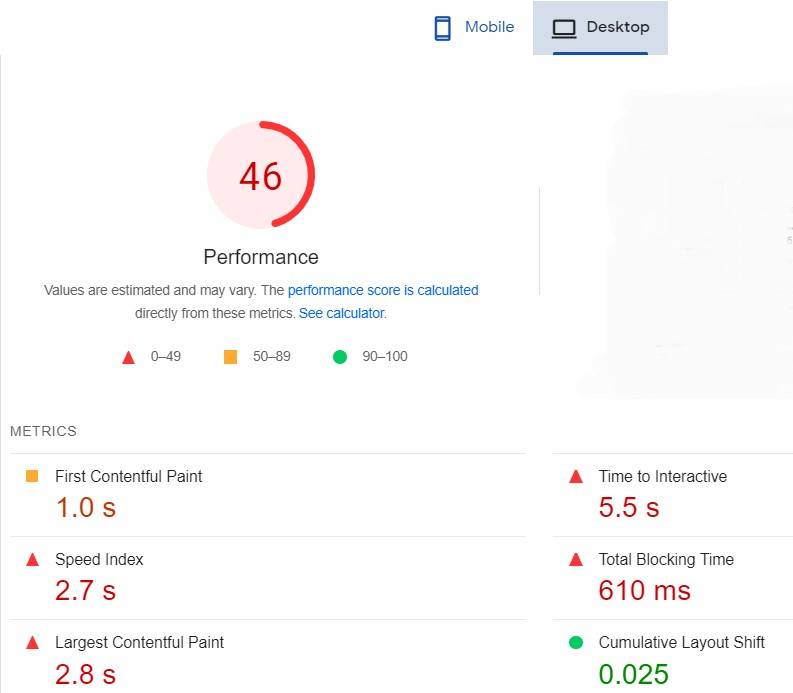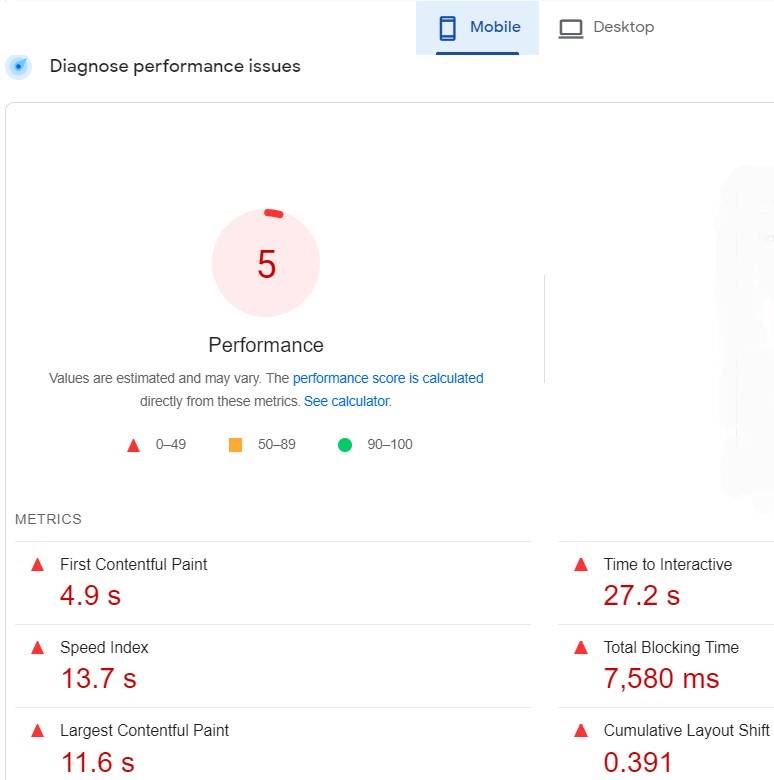 Difference Between Pogo Sticking and Bounce Rate
Pogo sticking is not beneficial for an SEO campaign. After all, users are constantly leaving a webpage. They return to the search page to look at other sites. This back and forth tends to continue till they find what they are looking for. If several users do not stay on the top page result for long, Google understands that this is not what people are looking for, and top-ranking results are pushed below. 
Bounce rate, on the other hand, is the percentage of users who visit a website and then leave without exploring any other page on the website. However, bounce rate is not a completely bad thing. There are various reasons for the increased bounce rate. Maybe the user did not go through all the content on the website for the information they were looking for. It can also mean that they have bookmarked the page for later viewing or shared it on social media as well. This constitutes a bounce as the loop of visiting the website will continue.
Best Practices to Avoid Pogo Sticking
Here are a few simple and easy steps that you can use to avoid pogo sticking:
Create a Better User Experience

 
Users will stay on your website if their experience in the first 4 seconds is good. You can create a better user experience simply by following a few methods.
Start with big font size. Users do not want to squint to read the content on your site. If they cannot read the content, they will hit the back button. Looking at a tiny font makes the user think that the information is not important.
Choose images that will correlate with the content. This will give the user a visual idea of what the content is about. If the images are reliable, they will proceed to check the rest of the content. 
Search intent is the main reason why a user visits a particular website. It is also known as a user intent match. When a user searches for a query, Google will show results from various websites. It is important to match the search intent of the user. Otherwise, there is no reason for the user to stick around on your page.
This is also one of the top reasons why users leave your webpage. Users know when the content on your page is old. Staying relevant is the key. Updating and improving older content can help in avoiding this. Once you have updated the content, you can use the 'Updated on' date on the page, along with the original 'published on' date. This shows the user that you are keeping up with recent trends. It becomes important to stay on Google's top webpage results as well.  
A table of content is a good practice to avoid pogo sticking. Listing down the contents of your webpage gives the user a peek into the website. This is beneficial if your website has long-form content. The user is not overwhelmed by the data and tends to stay on the site instead of returning to the search page. It also gives the user a chance to jump directly to the content they require instead of mining the full page.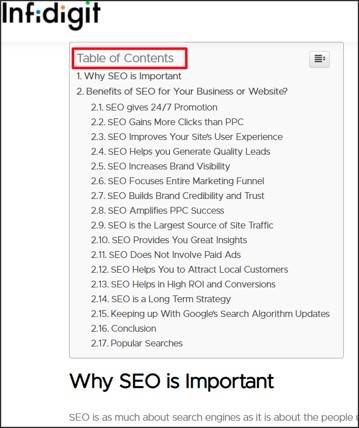 This is a simple and effective way to keep users on your webpage. Internal links help in keeping your user on the page for a longer time. This works well if those links are higher on the page. These links send users deeper into the website, making it less likely for the user to return to Google. This is also a good practice if you want users to get more information with their queries. Since all the data is available on the webpage, the likelihood of returning to the search page reduces.

Irrespective of the content, users will always have questions. Adding FAQs or frequently asked questions is a great way to keep your user interested in the site. If these questions are answered, the user will avoid leaving the site. They do not have to go to another page to look for answers. Despite the content, having an FAQ section is beneficial, and it doesn't matter how common the questions are.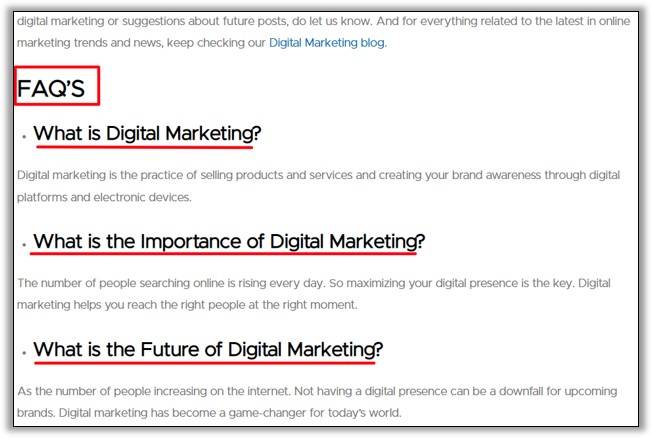 Is Pogo-Sticking Not a Ranking Factor in Google?
As John Mueller recently mentioned, Google does not consider pogo-sticking as a ranking factor. He mentioned that the search engine tries not to use signals like pogo-sticking when it comes to search. His justification was that there might be a multitude of reasons why users can go back and forth between various pages and websites. Introspecting this process needs more refining, and it might turn into a ranking factor in the future.
Conclusion
If you are concerned about your web page moving down in rankings, pogo sticking can be the reason.  Solving this problem is not difficult. Tools, ideas, and analytics from an SEO company like Infidigit can guide you in enhancing your webpage's performance.  
Popular Searches
Private Blog Networks |Most Subscribed Youtube Channels |Permalink|Backlink Audit | People Also Ask |What Are Backlinks | Hreflang | Submit Url To Google | Local Seo Ranking Factors |Introduction To Schema Markup |Best Blogging Platforms |Reciprocal Links |Artificial Intelligence In Digital Marketing | Subdomain Vs Subfolder | Content Syndication |Google Disavow Links |What Are Google Alerts |Lsi Keywords |Eat Seo Guide |Website Navigation |Zero Search Volume Keywords |Dwell Time|Heatmap Tools|Google Hummingbird Update|Referral Traffic|What Is Digital Marketing And Its Types |How To Do Seo|Canonical Tags|What Is On Page Seo|Off Page Techniques In Seo| Link Building Companies |Image Optimization Seo |Seo Company In Boston |Dallas Seo Services|Seo Service In Houston