The term "Search Engine Optimisation" has garnered immense attention in the last decade. Now more than ever, businesses are recruiting SEO experts and allocating a sizable budget for SEO activities. However, if you are new to SEO and have questions like what is SEO and why is it important, you've reached the right place. By the time you finish reading this SEO guide, you will have learnt the basics of SEO. 
An Introduction: A Beginner's SEO Guide
Google and all other search engines use different algorithms to rank websites. The ranking of the website and domain authority is determined after carefully analysing hundreds of factors and key criteria.
A quick search on SEO will make you aware that it helps enhance the visibility of websites and enable them to rank better on search engine's organic results. By definition, SEO is the process of increasing website traffic, quality of visitors, visibility, brand exposure, and search engine ranking through organic non-paid strategies.
For beginners, the definition of SEO alone won't suffice. You'll need answers to other important questions to understand the importance of SEO better. Some of the important questions are:
How can you optimise your website to increase visibility, traffic, and ranking?

How can you make your website content easily discoverable in SERPs (Search Engine Results Page?)

How to distinguish between good and bad SEO practices?

How to measure your SEO efforts?

What are the first few steps to kick-start SEO, even if you are a beginner?
SEO Practices Beginners Must be Aware of
There are a plethora of ways to improve website SEO including:
 1. Keyword research:
Before writing any content, you must perform in-depth keyword research and understand the primary and secondary keywords that must be used in your content to rank better.
 2. On-page optimisation
:
The second step is to use these primary and secondary keywords in your website's content to optimise it. Other on-page optimisation activities include adding title tags, meta title, meta description, alt tags, and more.
 3. Interlinking practices:
 Another important SEO practice is to hyperlink pages of your website to other pages within your website. This process is called "interlinking." 
 4. Technical SEO:
Some of the tasks concerning the technical aspects of SEO include analysing page speed, optimising the website and all pages to be mobile-friendly, header response, redirects, finding and deleting duplicate content, XML sitemap, and adding Robot.txt.
 5. Measure SEO:
After you have implemented robust SEO practices, you need to measure the results to analyse if all that work produced the desired results. Organic traffic is a great indicator of your SEO efforts. You can measure your website statistics using various tools; Google Analytics is the most popular tool in the world of SEO.
What Next?
With us so far and are excited to learn more about SEO? The next step is to dive deep and choose an SEO guide that will help you learn SEO techniques, tricks, and tools.
History of SEO – Eager to know about the History of SEO? Let's dive into the history of SEO and how SEO has evolved over the years.
How Search Engines Work – Search Engines work on a mechanism that analyses a webpage completely. This mechanism has many elements such as assessing URLs, processing, rendering, and much more.
What is SEO – SEO stands for search engine optimization. It is a process to grow the quality & quantity of organic traffic on your site.
Keyword Research – Keyword Research in SEO involves the identification of key terms that customers use while searching on the search engines.
On-Page SEO – On-page SEO is a method to optimize your web pages adhering to google guidelines to get better rankings on search engines.
Technical SEO – Technical SEO is important because it focuses on having in place a structurally sound website that will be a breeze to navigate for its users.
Off-Page SEO – Off-Page SEO is a term for the collective set of activities that you do outside your website so as to build links. The main agenda for Off-Page SEO is to create quality, relevant and trustworthy backlinks.
Google Algorithm Updates – Google's search algorithm is a complicated system, which Google uses to rank websites on SERP. Sit back and read through our timeline of Google algorithm updates.
Google Ranking Factors – Google uses more than 200 factors to rank a website. Here are a few of the most important Google ranking factors to help you understand how to rank higher.
How to Create Content For SEO – SEO optimised content is an essential component of a successful content marketing strategy. Content and SEO go hand in hand, and the right content helps to increase the website's reach.
How to Create Effective SEO Strategies – An SEO strategy is a process of organizing a website's content which helps search engines like Google to understand a user's intent while searching.
What is Search Intent – Search intent, also called user intent and audience intent defines a search engine user's purpose when they have a query and type it on Google for specific answers.
What are Landing Pages – A landing page is where the user ends up after they click on an ad or a link on Google (or other search engines), Youtube, Twitter, Facebook, Instagram, or an email.
SERP – Search Engine Result Pages or SERPs are the response provided to users for their searches by a search engine.
Meta Tags – Meta Tags are small snippets of textual information that provide search engines with an overview of the content on a web page.
LSI Keywords – Latent Semantic Indexing, or LSI, keywords are terms that are, by definition, related to the main keyword you are using.
Anchor Text – Anchor text is the hyperlink text on websites that you can click to move from one Web page to the other.
Rich Snippets – Rich Snippets are small pieces of content displayed to the user under the URL for their searches.
Sitelinks – Sitelinks are the additional links that are visible below the main URL of the search results on Google.
Semantic Search – Semantic search or Semantic SEO is a system used by search engines to understand language; that is, language is close to the one that humans naturally speak.
Dwell Time – Dwell time refers to the time that a visitor spends on a certain Web page or website.
Bounce Rate – Bounce Rate can be referred to as the percentage of visitors that leave a website without taking any action, such as clicking on links, filling a form, subscribing to a newsletter, or making a transaction.
Google Analytics Beginners Guide – Google Analytics is one of the most important measurement tools in SEO services. Whether you have a blog, a static site, or a showcasing movement for individual or business use, you require Google Analytics.
Google Search Console  Beginners Guide – Google search console, earlier referred to as webmaster's tool is a free tool provided by Google to measure a website's traffic and performance. It also helps identify critical technical issues associated with the website and the errors present.
Google Autocomplete –  Google search autocomplete is a feature designed by Google to make it faster for users to complete their search terms as they type it out.
Google Sandbox – This is sort of a probation period for new websites where certain restrictions are put on young web pages.
SEO Tools – SEO tools aren't just for tracking or conducting research on keywords. You can also gain valuable insights into your competitors, and gauge how fruitful your SEO efforts have been.
Technical SEO Tools – The right SEO tools for your digital marketing needs can be confusing. So, here's a list of the best tried-and-tested SEO tools for different purposes.
Local SEO Tools – Local SEO is all about getting local customers straight to your business and getting a quick lead that converts into a sale. To ensure your local SEO is working beyond its potential, you need to use local SEO tools.
SEO Extensions – SEO extensions are tools that can simplify your normal and complex SEO tasks with a few clicks.
White Hat SEO – White Hat SEO is a marketing strategy employed by companies for optimising their website rank in Google's search engine results pages or SERPs, according to the search engine's guidelines.
Grey Hat SEO – Grey Hat SEO is simply a combination of both Black and White Hat SEO. In simple words, Grey Hat SEO can be a riskier practice than White hat SEO – but it might still avoid getting your website penalised by search engines and their affiliated websites.
Black Hat SEO – Black Hat SEO is a set of ill practices carried out in order to rank higher in Google search results. These techniques are called black hat as they are against the search engine guidelines laid out by Google.
Read More :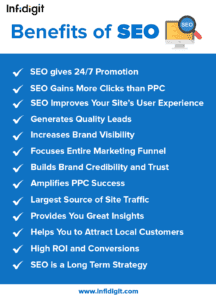 Popular Searches
SEO Company USA  |  Search Engine Optimization Services  |  Professional SEO Company  |  SEO Agency in USA  |  SEO Consultants USA  |  Ecommerce SEO Company  |  Website Audit Services  |  Google Penalty Recovery  |  Local SEO Service  |  PPC Company  |  App Store Optimization Company  |  Conversion Rate Optimization Services  |  Enterprise SEO Services  |  What is Organic Traffic  |  Alt Tags in SEO  |  301 Redirects  |  SEO Mistakes to Avoid |  Sitelink Extensions  |  Search Engines List  |  What are LSI Keywords  |  Anchor Text in SEO  |  What is Semantic Search  |  SEO Testing